Jon Bon Jovi Has a Rosé. And It's Pretty Amazing
Rocker John Bon Jovi and son Jesse Bongiovi are taking the wine world by storm with Hampton Water rosé.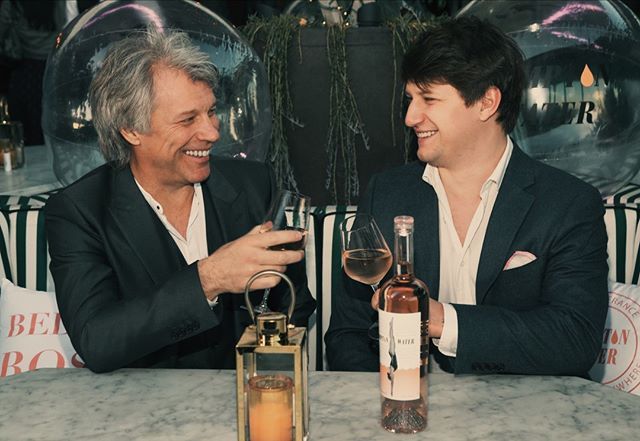 The very first sip of Hampton Water rosé is much like the name suggests—a dive into the luxury of the Hamptons. It's like taking in the sorbet sunsets of the Long Island Sound, except with a crystal glass of wine that manages to light up your palate with the finer things in life, similar to the glamour and allure of the swanky shop-lined streets of Southampton.
The rosé splashes your throat, cooling you down with crisp yet subtle notes of watermelon rind, barely ripened strawberries and sea salt air. It's likely to bring back memories of long summer days spent frolicking on the beach at the end of the world—also known as Montauk.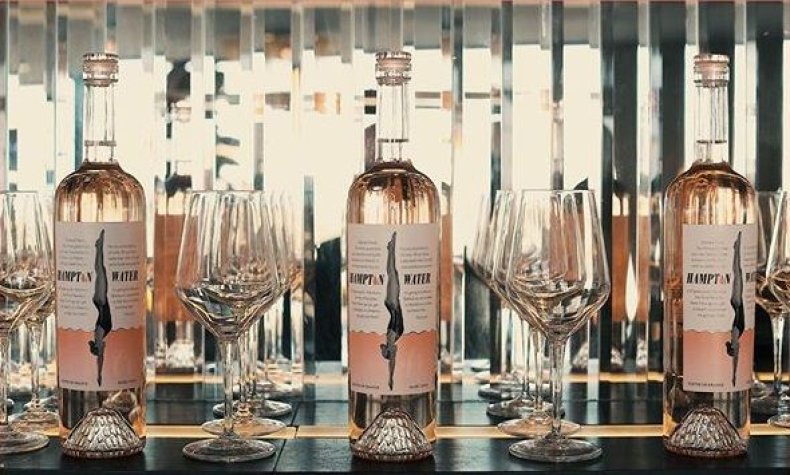 A complete blend of Grenache, Cinsault and Mourvèdre grapes, Hampton Water is arguably much more than just a brightly pale rosé in a pretty glass bottle. It's a lifestyle of ease and comfort, and appreciation for the wonder and beauty surrounding you. That alone makes it a wine just about anyone can enjoy, no matter where they're from or where they're going.
It's likely also one of the factors that caused it to be named Wine Spectator's best rosé in the world.
Launched in 2017 by Jesse Bongiovi and his famous rocker father, Jon Bon Jovi, Hampton Water was one of only two rosés to be featured. "If you would have told me a year ago that we'd have the No. 1 rosé in the world, I probably would have laughed. The reaction has been unbelievable and we're incredibly excited that people not only like the idea but now obviously love the juice that's in the bottle," Bongiovi, 23, told Newsweek.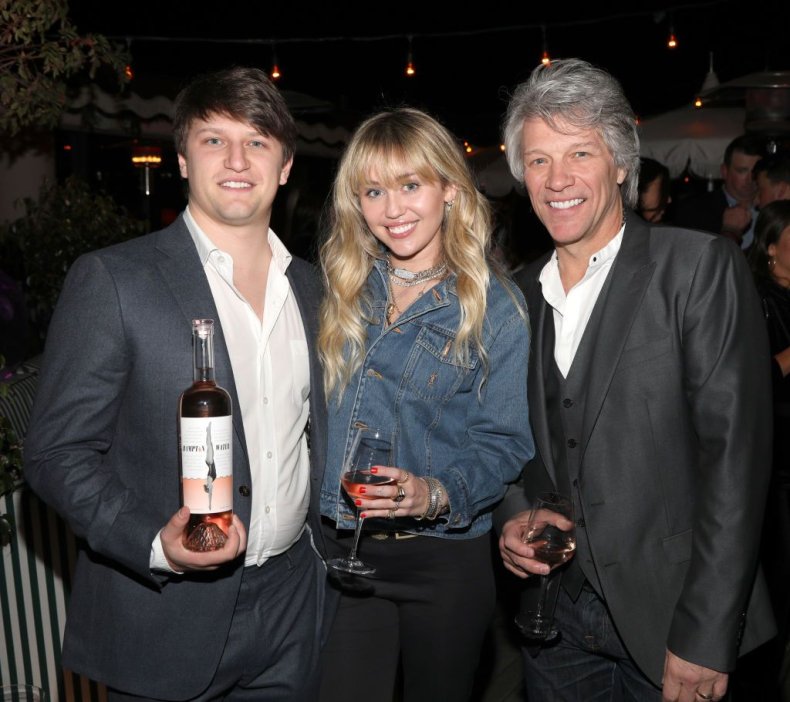 The idea was sparked one night in the Hamptons after Bon Jovi offered his son and Ali Thomas, Bongiovi's college roommate-turned-business-partner, a glass of "pink juice"—the singer's term for rosé.
"We looked at him and we were like, 'No, no no. Listen, you're sitting in the Hamptons, you're not drinking 'pink juice' anymore. You're drinking Hampton water,'" Bongiovi recalled.
Thus Hampton Water rosé was officially born. Granted it took several months of research and conversations with winemakers, sommeliers and wine editors before Bongiovi took the idea back to his dad, who helped develop the wine with Gérard Bertrand, one of the most renowned winemakers in France's Languedoc-Roussillon region, where Hampton Water is produced.
"We knew the South of France was making some of our favorite rosés," says Bongiovi. "Our whole idea with this project was that rosé, no matter where it's from, is consumed like crazy out in the Hamptons."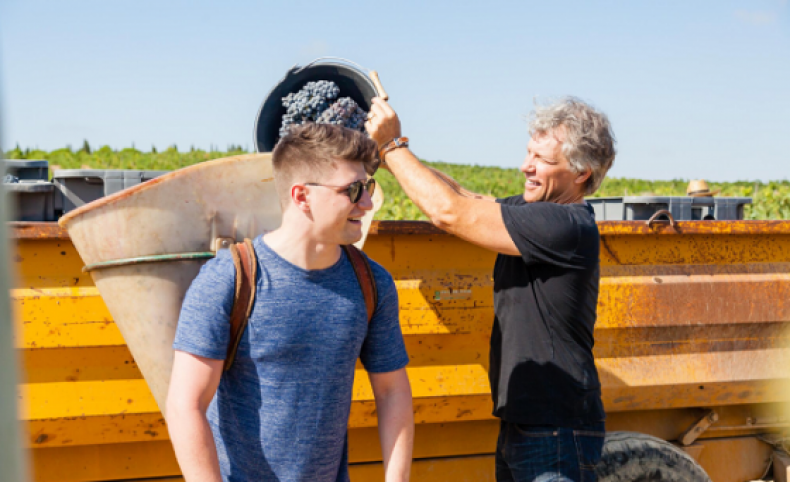 Bertrand hails from the South of France, and the region is not dissimilar from the Hamptons. "It's beaches. It's good wine. It's good food. It's spending time with family," says Bongiovi. "These are all things that Gerard held very dear and we also thought were important. So although we are separated by an ocean, the lifestyle, what we try to achieve and what we like to do are very similar no matter where you're from."
With a top-rated rosé under his belt, you'd think Bongiovi would have expansion on his mind. But the young entrepreneur is focusing on raising awareness and improving palates.
Hampton Water rosé is aged for just between 30 and 40 days in new French Oak—and that quick turnaround gives it a much fuller body and character that allows it to stand up to hearty winter meals.
"There's still a lot to educate people about just in the rosé category," he says. "The second Labor Day happens, people go, 'Well now I can't drink rosé until the summer.' I think that's kind of ridiculous. Why not? We drink it all year round. It doesn't go bad just because the season changed."