'Bond King' Bill Gross Departs Pimco for Janus Capital Group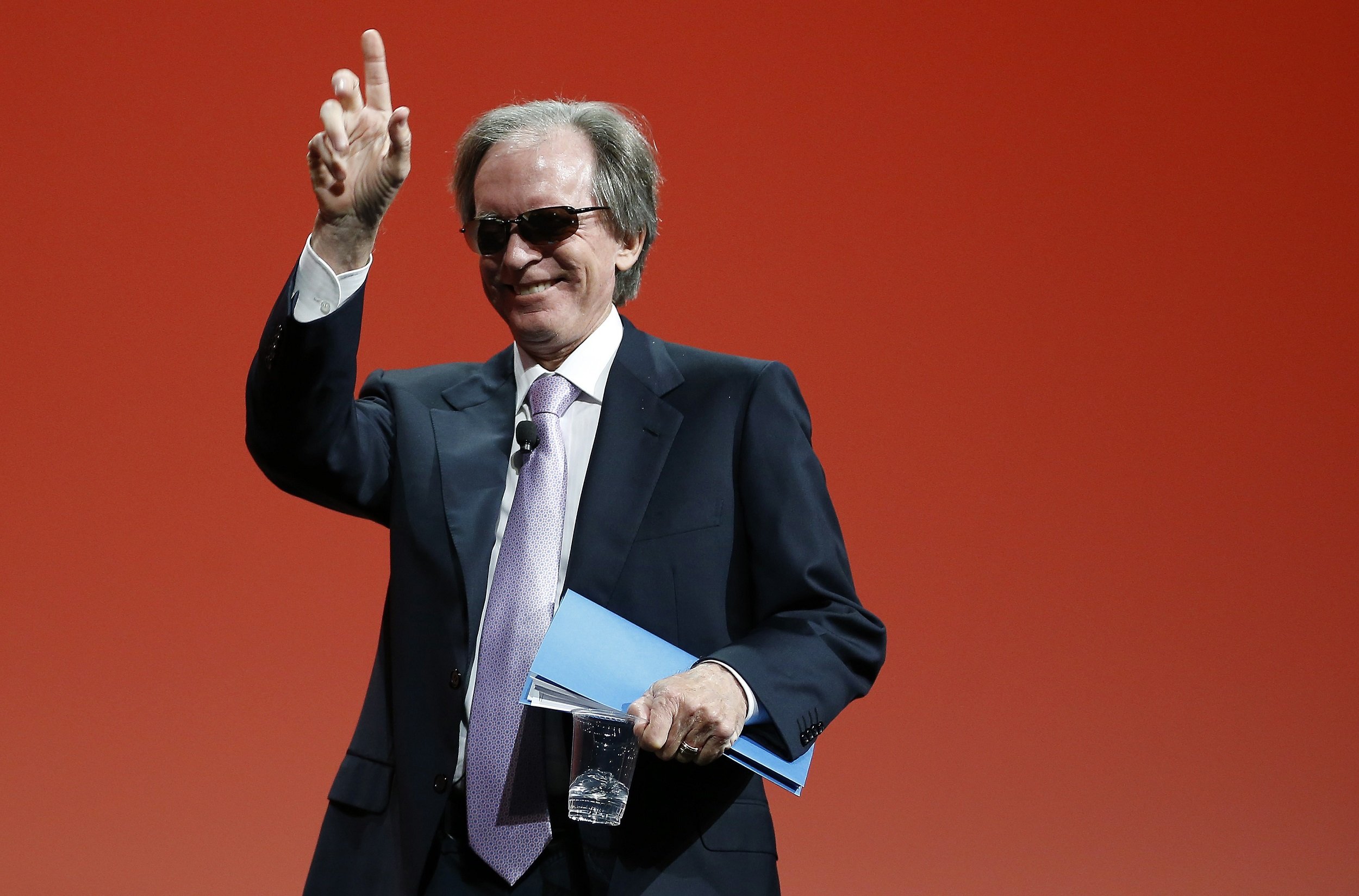 Bill Gross, one of the best-known bond fund managers in the world, caused a stir in global stock and bond markets Friday as he departed from Pimco, the mammoth Newport Beach, California, firm he founded, for Denver-based Janus Capital Group—a move that sources close to the situation say came amid murmurs that he was soon to be thrown out of his own firm.
Gross, who could not immediately be reached for comment said in a statement Friday: "Today, with a mixture of excitement and sadness, I am announcing that I have decided to join Janus Capital Group and end my association with Pimco. It was not without great thought and deliberation over quite some time that I decided to begin this next chapter."
Gross, 70, co-founded Pimco in 1971 and served as its chief investment officer, managing its $222 billion Total Return Fund. He built the firm, originally called Pacific Investment Management Company, into the world's biggest bond fund with more than $2 trillion in assets. It is now owned by German insurance company, Allianz SE, whose stocks—along with Germany's entire DAX index swooned on the news of his departure.
Meanwhile, the New York Stock Exchange–listed shares of $177 billion investment manager Janus Capital popped more than 33 percent higher. The 10-year U.S. Treasury yield also jumped on a patch of selling Friday. The bond fund Gross managed was one of the largest mutual funds on the market, holding more than 40 percent of U.S. government-linked bonds and more assets than any bond fund on the planet.
In what sources close to the fund called a "force-out" and what Janus called a "very unique opportunity," Gross resigned to run the Janus Unconstrained Bond Fund, which launched in May and focuses on capital preservation with no limits on the duration of investments of sector constraints. As of August 31, it had total net assets of $12.9 million, according to a spokesman for Janus.
It was Gross's unconstrained nature that appeared to cause at least some of the trouble, along with his Pimco Total Return Fund lagging many competing funds this year and sparking nearly $70 billion of investor withdrawals—a highly unwelcome development, considering Gross, anointed Wall Street's "bond king," was credited with engineering not only the biggest bond fund in history, but also the best-performing.
Some of his antics over the past year also rattled even some of his biggest boosters. He showed up at a Morningstar investment conference in Chicago last June to give a keynote speech wearing sunglasses and comparing himself to Justin Bieber. That was on the back of an investment outlook letter he issued in April that bemoaned the death of his female cat, "Bob," who he noted he would solicit for pet food stock tips. "She was less certain about interest rates, but it never hurt to ask," he quipped.
Pimco Chief Executive Officer Douglas Hodge said in a statement issued Friday: "Over the course of this year, it became increasingly clear that the firm's leadership and Bill have fundamental differences about how to take Pimco forward."
Ill-timed rock-star miens and cat humor notwithstanding, Gross's overall performance over the past decade cannot be sniffed at, with a return that, according to Morningstar, put the fund in the top 5 percent of its category.
Gross will join Nobel Laureate Myron Scholes on an all-star team Janus is in the process of assembling to advise the investment manager on its global asset allocation business and focus on building out the firm's global macro fixed-income strategies.
Gross will continue to work, as he did at Pimco, from Newport Beach, in a new office Janus plans to set up for him when he comes on board September 29.