Police 'Politely Decline' Trio's Japanese Bondage Sex Invitation After Neighbors Call About Abuse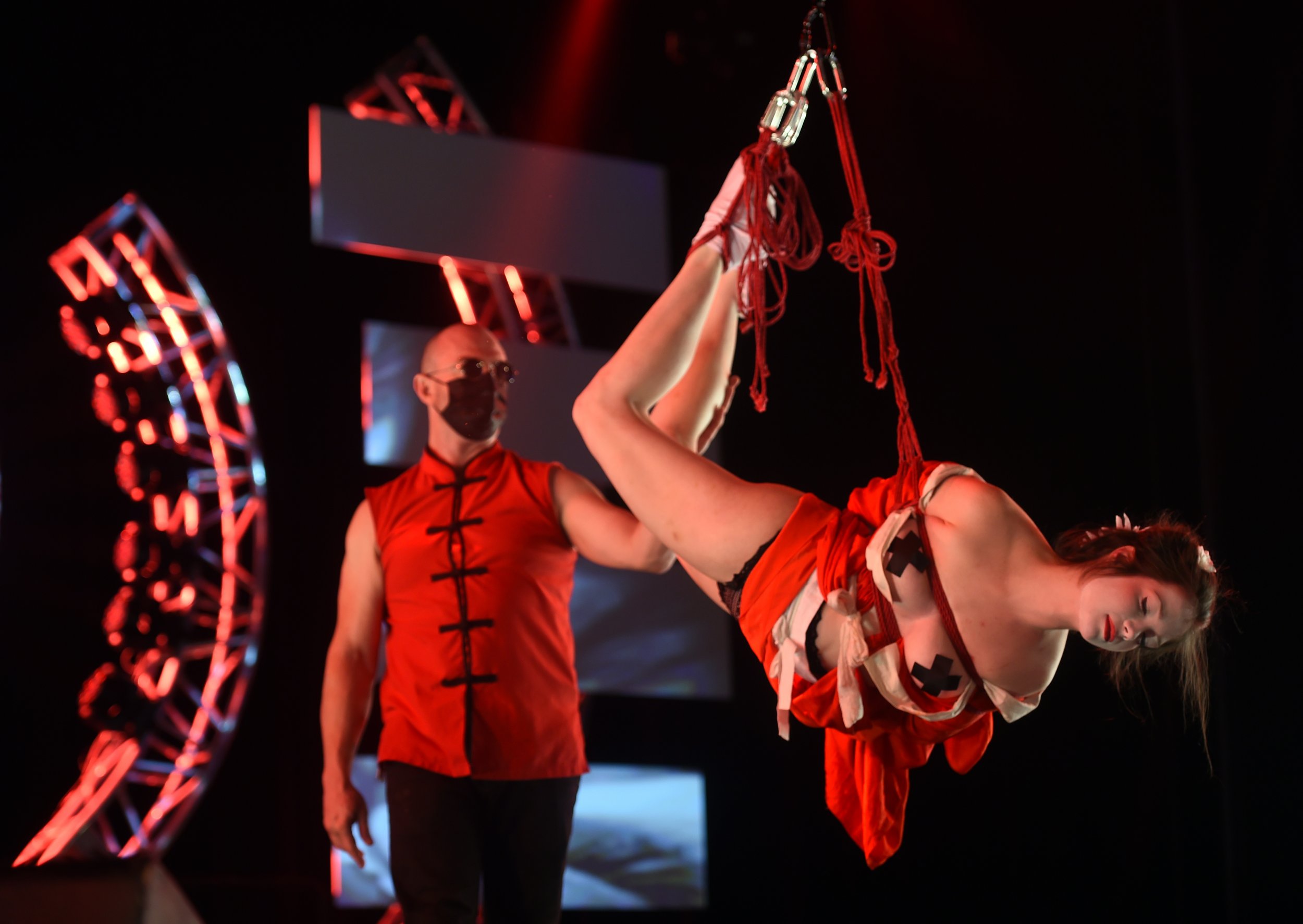 German police issued a press release this week titled "Fifty Shades of Neustadt" after an alleged sexual abuse call to law enforcement turned into an invitation for bondage-based sex.
A man in the southwestern town of Neustadt, Germany, called police Wednesday after peering through a neighbor's window and seeing a partially nude woman tied up and two masked men standing around her, Deutsche Welle first reported. But after officers entered the apartment to investigate the claim, they discovered the woman had consented to a sexual bondage act, and she and her male partners were "well and in a good mood." The group then invited the police officers to join in on the power-based erotic activity.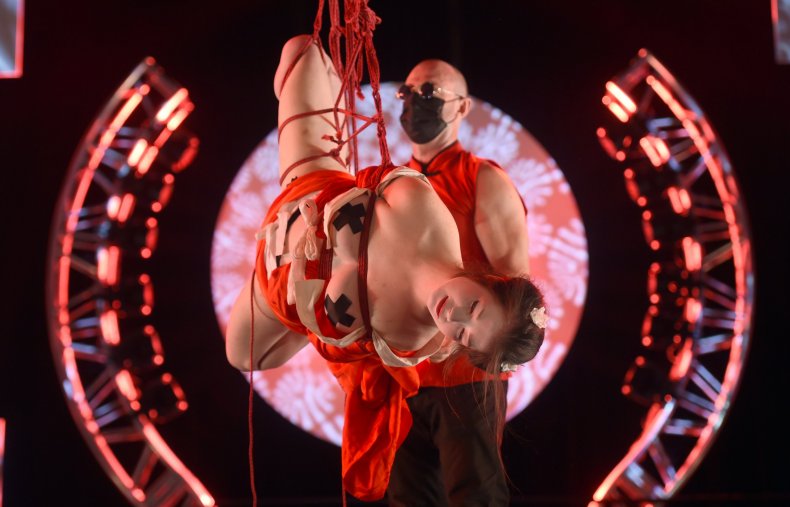 "The tenant of the apartment, a teacher of the Japanese Shibari bondage, had instructed a couple in the art of erotic bondage," police said in the "Fifty Shades of Neustadt" press release issued Thursday. Neustadt police detailed that they "politely declined" an offer from the residents to join in the sexual bondage activity being performed. No charges were filed over the incident.
The Japanese word shibari is a form of bondage, discipline, dominance, submission and sadomasochism (BDSM) that means to "decoratively tie" up consensual participants with thin rope in elevated, acrobatic and aesthetically appealing positions.