Bono, Paul McCartney and Daniel Day-Lewis On What Their Fathers Mean to Them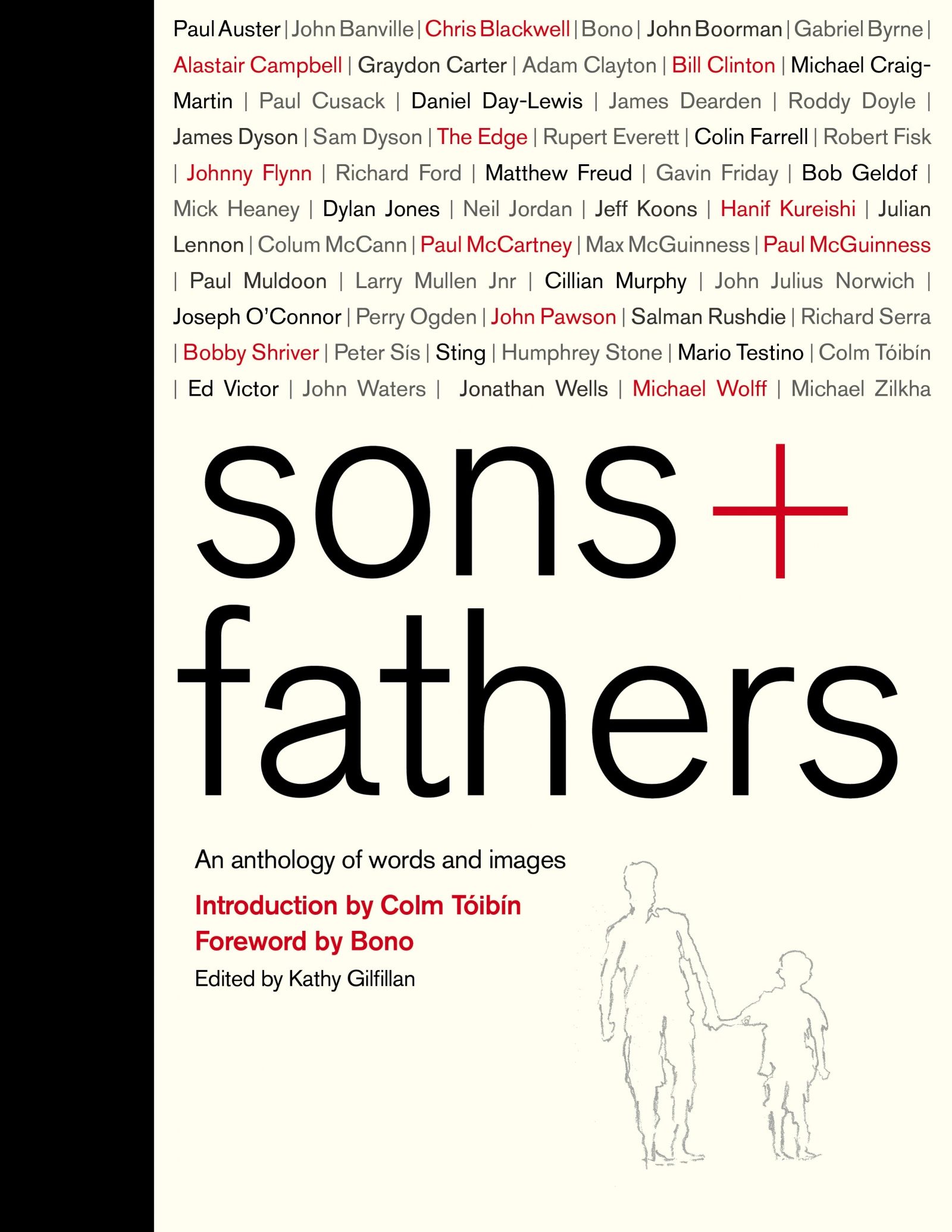 Sons + Fathers: An Anthology of Words and Images, edited by Kathy Gilfillan with foreward by Bono and introduction by Colm Tóibín.
The tussle between sons and mothers has been charted since the beginning of story-telling and may now never escape the shadow of Sigmund Freud. But fathers and sons – that is more complex and less examined.
Sons + Fathers: An Anthology of Words and Images is an excellent and beautiful book – published for the Irish Hospice Foundation – which offers a wealth of insight by simply asking high-achieving sons for thoughts about their fathers.
The book has an extraordinary breadth of material. The sons range from Paul McCartney to Paul Auster, from Jeff Koons to Richard Serra. Every father is different, though some themes recur – dads and cricket, dads and girls, dads and farts, dads whose expectations can never be satisfied, dads whose absence, emotional or physical, shaped their sons' lives.
The unhappy tales – film director John Boorman's memory of his father's "sneering smile" – are the most vivid, but the happy ones are the most moving. Daniel Day-Lewis's poem on trying to remember his long-dead father, the poet Cecil Day-Lewis, for example, is profound and lovely. The inspiration for the book was Bono's sketches of his father in the year before, wasted and exhausted, he died from cancer – "I've hung onto you from the day of my birth" runs a scribbled caption. Yet Bono reveals the complexity of the relationship with the argumentative authoritarian who brought him up alone from the age of 14: "Your problem, son," Bob Hewson told the future rock star, "is you're a baritone who thinks he's a tenor".
The novelist Colm Tóibín, Ireland's greatest contemporary chronicler of love and memory, provides a superb introduction on father-son relationships from Hamlet to Barack Obama: men whose stories, as we know them, began once their fathers' lives were ended.
For some, a father is a spur, for others a deadweight. Few of the relationships are uncomplicated, but Tóibín – to his own surprise – cites Samuel Beckett's. The morose playwright had a relationship with his non-literary quantity surveyor father that "was filled with mutual affection and ease and love" – and appreciation of his father's farting exploits.
The book, at last, is a warning to every father: be careful how you will be remembered. The happiest memories our sons will have of us are not our achievements or admonitions but the things that we shared with them.