Boogaloo Suspect Arrested for Hamas Terrorist Links Had Said 'We're on Your Side'
A self-described member of the anti-government Boogaloo Bois group arrested over an alleged plot to provide support to Hamas, had once justified his protest actions in an interview in June where he said his aim was to "defend" people.
On Thursday, Benjamin Ryan Teeter, 22, was arrested along with Michael Robert Solomon, 30, to face federal charges of attempting to provide material support to a designated foreign terrorist organization.
Assistant Attorney General John Demers for the National Security Division said that the pair had sought to use violence against the authorities and had met with people they believed to be part of Hamas, "thinking that they shared the same desire to harm the United States."
"They sought to join forces and provide support, including in the form of weapons accessories, to Hamas. They failed," Demers said in a statement released by the Department of Justice.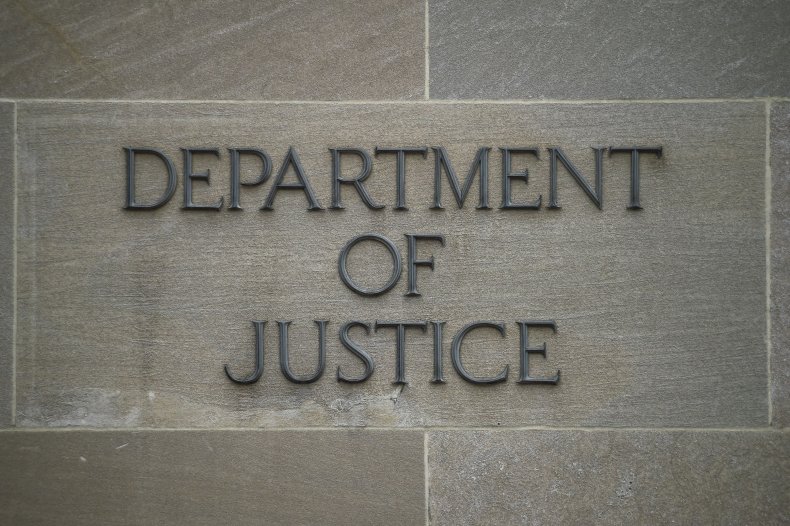 The Boogaloo Bois are a loosely-connected group which holds violent anti-government sentiments. Members hold varying degrees of extreme beliefs, with some espousing white supremacist views and others claiming to be radically libertarian.
In an interview with CNN in June, Teeter described how he made the trip to Minneapolis from his home in North Carolina with the aim of protecting protesters from police abuse and white supremacists during unrest in the wake of the killing of George Floyd.
Teeter said he was a non-voting "left anarchist" and a member of the LGBT community, adding, "people think I'm part of a Nazi group—I'm not."
"If people are going to initiate deadly force against us, we need to be willing and able to initiate deadly force in return," he said.
"We are very careful to make sure that people realize that we are on their side. We are here to defend them... Once people realize that we are on their side and we are here to protect them, everybody has been—almost everybody—has been very happy to have us here," he told CNN.
The FBI started a probe into Teeter and Solomon in May following the civil unrest in the Twin Cities in the wake of the Floyd killing.
A witness had told police that Solomon and Teeter possessed a big stock of firearms and ammunition and had been discussing with other group members committing acts of violence against the police.
The pair were recorded saying that Hamas, the Palestinian Sunni-Islamic fundamentalist militant group, shared their anti-U.S. government views and said that they could act as "mercenaries" for the group to raise funds, according the criminal complaint.
They told an undercover FBI agent whom they thought was a senior Hamas figure, how they wanted to destroy government monuments, raid a white supremacist organization in North Carolina, and targeting politicians and members of the media.