Boogie2988 Arrest Warrant: Why YouTuber Is Wanted by Police
YouTuber Steven Williams, otherwise known as Boogie2988, has been issued an arrest warrant over a confrontation with a rival YouTuber last year.
Williams allegedly fired a gun into the air as a "warning shot" when Frank Hassle arrived at the door of his Arkansas home in September.
In a video uploaded by Williams to his YouTube channel, entitled "Confronting a Stalker— Do Not Come To A Youtuber's House," the 46-year-old posted footage showing what appears to be Hassle arriving at his door.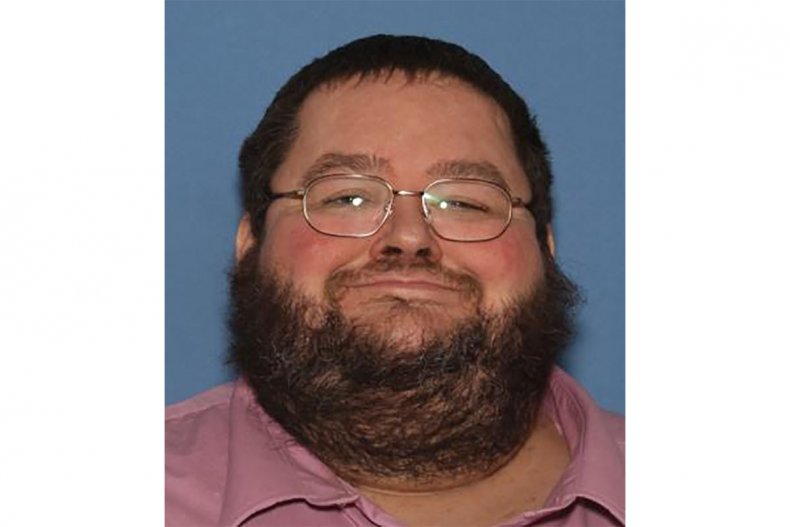 In the footage, captured by a security camera outside of Williams' front door, a man can be seen with a GoPro camera attached to his head while shouting at the door.
"Come on you fucking p***y, what's the deal? Where's the gun at you fat f****? Open fire! You're a fat p***y, you won't even open the door," he can be heard saying.
Williams told viewers that "several months ago this guy [Hassle] decided it was his decision to start stalking me and harassing me," adding that he was "threatening me mentally, physically, threatening to come to my home, threatening to harm me when he did."
"On Saturday this gentleman decided to drive over a few states, to show up in Northwest Arkansas and start taking photos in the area to prove that he was here," Williams continues in the video posted on September 28. "I made it abundantly clear to him and anyone else that would listen that he was not welcome in my home, that, because of his previous threats, that I would pull a gun on him.
"Today he decided to show up and so I did exactly that. I pulled a gun on him. I told him to leave my property. I told him that I felt threatened.
"I fired a warning shot so that he would leave. After firing the warning shot he did."
Williams said he reported the incident to the police, saying: "It's up to [them] to decide what happens next. I don't know if I'm going to get in trouble for firing the warning shot, I don't know if Frank is going to get in trouble. I don't know how this is going to play out."
According to an online record with the Washington County, Arkansas' sheriff's department, Williams was issued with a warrant for his arrest on May 7 for aggravated assault with a bond set at $5,000.
The YouTuber responded to the news by replying to a photo used by the sheriff's department when issuing the warrant, tweeting: "Damn, why did they use this eight-year-old photo of me?"
"So, news is circulating around me. I can't really comment for obvious reasons. Thank you everyone for your support in this situation, though. I am going to do the right thing and do it by the book. I'm glad to cooperate with the authorities. I'm heading home today to do so," Williams tweeted on Tuesday.
Daniel "Keemstar" Keem, the YouTuber behind the popular culture news show DramaAlert, said he had spoken with Williams.
"There is a warrant for Boogie2988's arrest. I just got off the phone with Boogie he already arranged with his attorney to turn himself in on Wednesday," Keem tweeted. "This is a result of him firing the gun in the air when FrankHassleYT came to his house."