Who Plays Boba Fett in the New 'Star Wars' Series 'The Book of Boba Fett' on Disney+?
The Book of Boba Fett has arrived on Disney+ and continues the story of one of the most admired Star Wars characters.
The new series, which follows the legendary bounty hunter Boba Fett, is a spin-off of sorts of the recent Disney+ series The Mandalorian.
While it's a plot point across the Star Wars series that Mandalorians have to keep their faces hidden and their armor on, we know from early trailers that we get to have a closer look at the actor playing Boba Fett. Viewers may also be surprised to learn that the actor's casting is not a coincidence, and that he has almost 20 years of history with the role.
Who plays Boba Fett?
New Zealander Temuera Morrison plays the titular bounty hunter in the new Disney+ series The Book of Boba Fett.
Morrison has a long history with the role of Boba Fett and he most recently appeared in episodes of The Mandalorian. Prior to this, he also played the character's father Jango Fett in other Star Wars properties.
Ming-Na Wen (Agents of S.H.I.E.L.D.) co-stars throughout the series as Fennec Shand. The first episode also features actors Matt Berry, David Pasquesi and Jennifer Beals.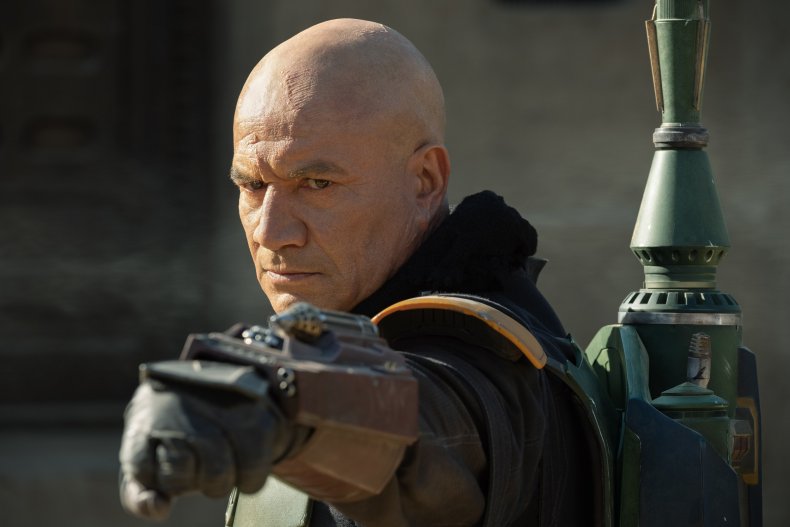 Temuera Morrison's history with Star Wars
Morrison has made the Fett roles his own over the past two decades, after first appearing in Star Wars: Episode II – Attack of the Clones in 2002. In that prequel movie he provided the voice of Jango Fett, but then also went on to play cloned versions of his character in Star Wars: Episode III – Revenge of the Sith.
When the original Star Wars trilogy was re-released in 2004, Morrison provided new voiceovers for the character of Boba Fett, and he's been pretty much synonymous with the role ever since.
Morrison has since played both Jango and Boba Fett in a number of Star Wars video games but only physically played Boba for the first time in the second season of The Mandalorian.
The role of Boba Fett was originally played by Jeremy Bulloch in the original trilogy, and a young version of Boba Fett was played by Daniel Logan in Episode II and in Star Wars: The Clone Wars.
What else have I seen Temuera Morrison in?
Morrison, 61, has on screen acting credits dating back to the 1970s but has started to appear in more big budget movies over the last ten years.
In 2011 he played Abin Sur in the widely panned Green Lantern movie, in 2016 he voiced Chief Tui in the Disney animation Moana, and he recently played Thomas Curry, Arthur Curry's father, in Aquaman. He's set to reprise his role in the Jason Momoa-led sequel Aquaman and the Lost Kingdom in 2022.
The Book of Boba Fett is available to watch on Disney+ now.