Book Bomb Explodes in Mexican Senator's Office, Leaves Her With Facial Burns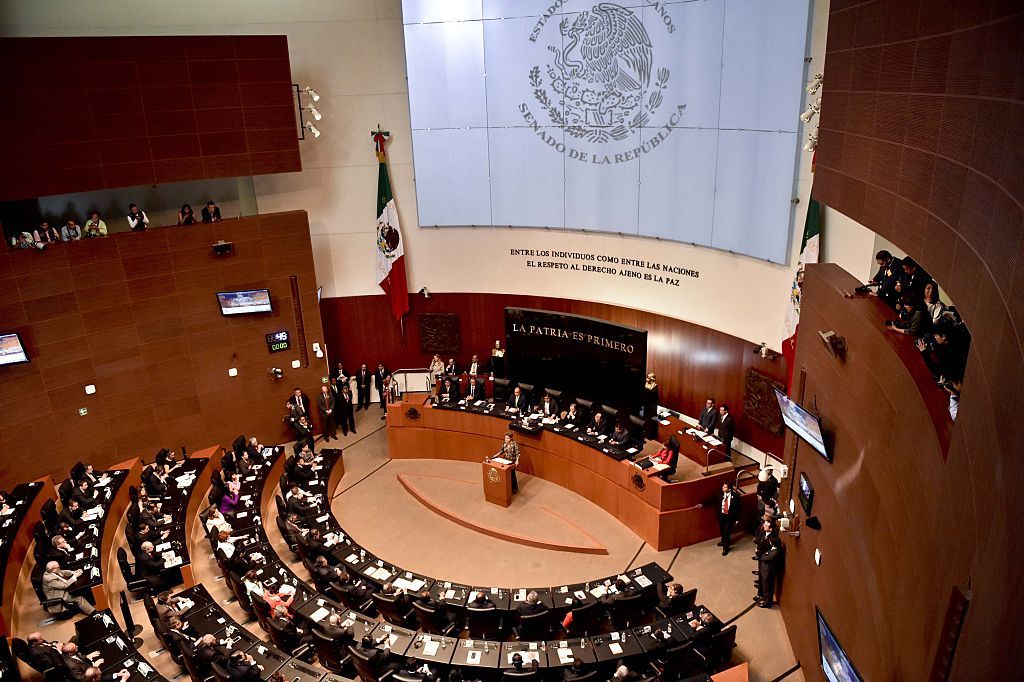 Questions are being about security arrangements at Mexico's Senate building after an improvised explosive device, secreted within a book, exploded in the office of one of the country's lawmakers. The device left her with facial injuries.
Security officials at the Mexican Senate, in the country's capital Mexico City, have outlined how, at 7:07 p.m. Wednesday, a homemade bomb was detonated inside Senator Citlalli Hernández Mora's third-floor office. The Morena Party senator suffered minor injuries, with burns to her face and clothes as a result of the blast, the Mexican newspaper El Universal reported.
Hernández's Senate colleague Ricardo Monreal, who visited the lawmaker in hospital, explained how she had been rushed away for treatment following the explosion. None of her injuries were believed to be life-threatening.
The senator for the eastern central Mexican region of Puebla was also treated for smoke inhalation after her office was filled with fumes in the aftermath of the explosion. In a series of tweets Hernández explained she was put under medical observation to ensure she had not been exposed to any harmful toxins, among other risks. She was given the all-clear by medics on Thursday.
Investigations are now underway to ascertain who is responsible for targeting the Mexican lawmaker and to establish how the bomb, hidden in what was believed to be a gift, was able to make its way inside Mexico's Senate building. The explosive was primed to explode in the hands of whoever opened it.
The Mexican Republic's Attorney General has opened an investigation into the incident, with experts and agents from the Federal Public Ministry spearheading the inquiries. The Senate's president, Marti Batres, has said he is coordinating with the Ministry of Interior in the aftermath of the episode.
In a press conference held by Senator Monreal, the legislator outlined an increase in security following the incident. "We will have to take more restrictive measures not only for parcel delivery, but also review of security," he said according to CNN Espanol. "It is a wake-up call that we can not ignore."
It is not clear why Hernández was targeted in the bombing. Monreal explained she was "not a woman of conflict." In her response to the attack, the senator has urged a peaceful response. "Violence is reprehensible in all cases and we will continue to work to eradicate it in all its forms. I've spent half my life dedicating time, love and intelligence to a peaceful movement, I believe in the peace route," she tweeted Thursday.
The Senator's home region of Puebla has been a hotspot for the cartel-related violence that has ravaged Mexico. According to Rolling Stone magazine a region of central Puebla, known as the red triangle, has become a focal point for turf wars principally involving the Jalisco New Generation Cartel, as its soldiers fight to control smuggling networks.