Book Group Apologizes to Palestinians for Condemning Anti-Semitism | Opinion
Imagine if a professional literary organization that supported Black Lives Matter, subsequently issued an apology to white victims of violence for not including them. It would never happen and if it did, the organization would be accused of anti-Black racism. Well, something like this did happen, but because it involved Jews rather than Blacks, the organization was praised rather than criticized. Here is the sad story of yet another example of the double standard against Jews.
To its credit, the Society of Children's Book Writers and Illustrators, with 22,000 members, issued a statement condemning the recent spate of anti-Semitic attacks against Jewish institutions and individuals in the United States and confirming the right of Jews to "life, safety and freedom from scapegoating and fear." They pointed out that this was the fourth time this year they had to speak out against "all forms of hate, including anti-Semitism." Shortly after issuing this statement, the group was attacked by Palestinian members for focusing on Jews, rather than Palestinians.
The statistical reality is that there have been far fewer recent attacks on Palestinians in the United States than on Jews. Moreover, the group's original statement included criticism of violence against all "different types of people." Instead of simply pointing that out, the group's executive director issued an apology "to everyone in the Palestinian community who felt unrepresented, silenced or marginalized" by its criticism of anti-Semitism. He acknowledged that focusing on Jews caused "pain" among its Palestinian members.
Not content to simply apologize for doing nothing wrong, the organization also made sure that its chief equity and inclusion officer, April Power, the woman who issued the original statement, resigned. It also promised that the group would review its "policies for freedom of expression...to make sure no one is silenced or unsafe." They did not explain why a Palestinian member, any more than a Black or Asian member, would feel unsafe by legitimate condemnation of anti-Semitism. The diversity officer who was pressured to resign issued her own statement acknowledging that her resignation "doesn't fix the pain and disappointment that you feel by my mishandling of this moment."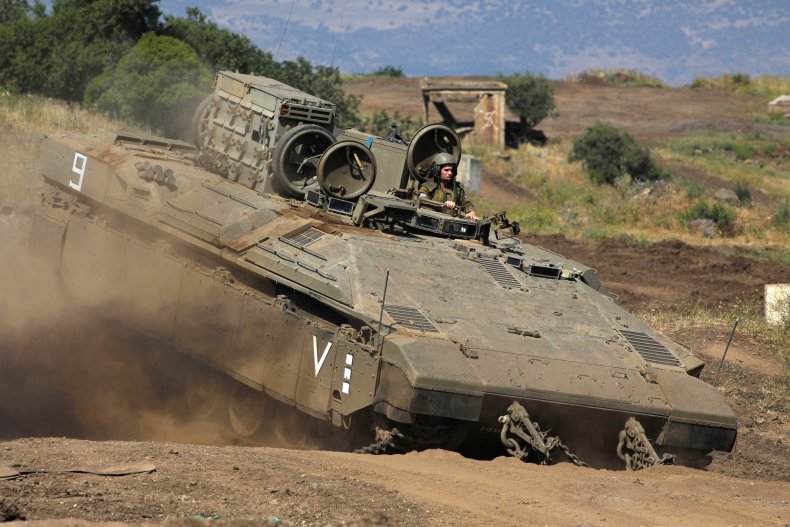 Remember that the original statement was not about the Israeli-Palestinian conflict. It was about anti-Semitism in the United States—not against Israelis or against Israel, but against American rabbis, synagogues, Jewish schools and individual Jews. It was about hate crimes—of which there are tragically many committed against American Jews, and comparatively very few committed against American Palestinians.
Yet some Palestinians apparently claim to feel unsafe when anti-Semitism is justly condemned. I don't believe it, and neither should you. It is not a zero-sum game between Jews and Palestinians. Non-Jews—whether Palestinian, Black, Hispanic or Asian—have no right to complain when anti-Semitism is condemned. The only people who should fear condemnation of anti-Semitism are anti-Semites.
I have never heard of an organization that condemned anti-Palestinian, anti-Muslim or anti-Black attitudes and subsequently apologized to Jews for not including them and not recognizing their own "pain" and fear. But a double standard against Jews is common on the hard Left, especially among those who consider themselves "intersectionalists." This phony academic concept, "intersectionality," cobbles together certain racial and ethnic groups while deliberately omitting Jews—even Sephardic Jews of color. Intersectionality never includes Jews, and it cannot condemn anti-Semitism, because it practices it by its very exclusion of Jews.
The Society of Children's Book Writers and Illustrators claims that its mission is to promote "equity" among all children and families. It can, and should, condemn violence against Blacks. But it cannot seem to condemn the increasing violence against Jews in the United States without apologizing for not condemning anti-Palestinian violence, even if there is very little of it in this country. This is not equity—it is anti-Jewish bigotry.
Real equity requires that the same standard that governs the condemnation of violence against Blacks must also apply to violence against Jews. Both should be condemned without the need to apologize about not condemning violence against others. So, let the Society now apologize for apologizing for its singular condemnation of anti-Semitism. And let it condemn hate crimes and hate speech against all groups that are so vilified.
Follow Alan Dershowitz on Twitter @AlanDersh and on Facebook @AlanMDershowitz. His new podcast, "The Dershow," can be found on Spotify, YouTube and iTunes. His most recent book is The Case Against the New Censors.
The views expressed in this article are the writer's own.