Book Review: 'Dear Committee Members' Is Worthy of a Recommendation Letter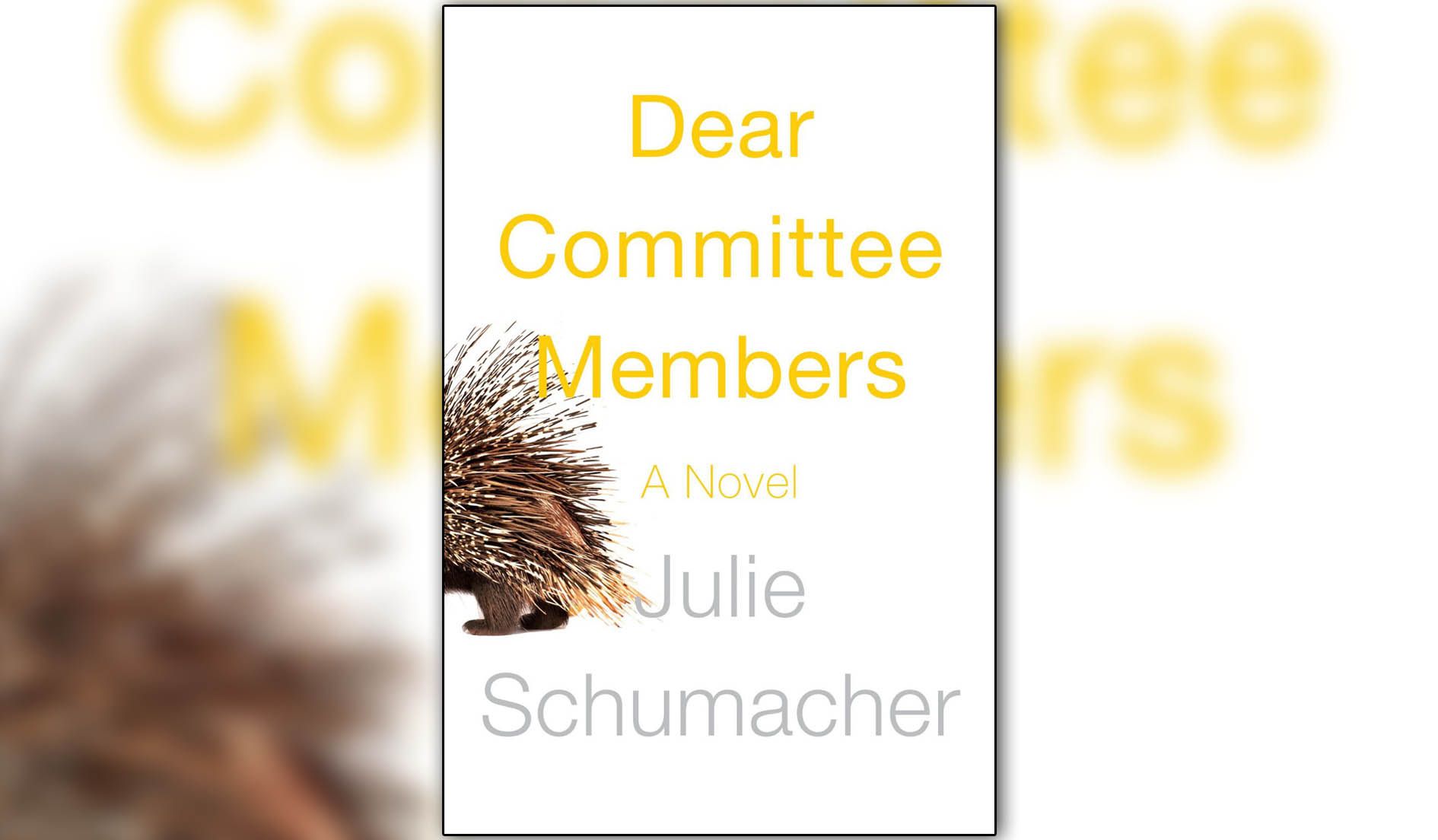 It tricky enough to write an epistolary novel in an age when texting and email have made the letter a cultural artifact nearly on par with the papyrus scroll; to write a work of fiction composed entirely of letters of recommendation is, seemingly, to ensure oneself a spot on a dreary sale rack near the entrance of a Barnes & Noble, right next to a five-dollar, folio-sized Greatest Battles of the Spanish-American War. Fiction, after all, is flat-out lies in the service of art, while recommendation letters are much smaller lies ("Herbert is the finest student who ever sat in my inorganic chemistry class," "Never has the Acme Corp. seen an employee as dedicated as Joan") in the service of mundane professional aims. Combining these two disparate species of deception appears to be as discordant as running a marathon in high heels. Failure is inevitable, embarrassment certain.
Yet in her second novel, Dear Committee Members, Julie Schumacher somehow manages to pull off a smart-as-hell, fun-as-heck novel composed entirely of recommendation letters written by a college English professor. Yes, this novel's bedrock is flecked with gimmickry, but having Leopold Bloom wander around Dublin while hewing to The Odyssey is a gimmick. So is having a bunch of pilgrims on their way to Canterbury Cathedral declaim their tales while taking a breather at the Tabard Inn. I don't care if the author is working with a gimmick, I just want the gimmick to work.
Jason T. Fitger is a professor of creative writing and English at Payne University, a second-rate school in a backwater state where his department is accorded about as much esteem as the school's janitorial services. He is divorced and unloved, lustful and ineffectual. His first novel, a steamyroman à clef about the legendary writing seminar he attended two decades ago, won acclaim; the ones that followed tanked. His office is next to the bathroom, a setting he grimly calls "bucolic." He has tenure, and almost nothing else.
That's not entirely true. Fitger has plenty of people who want a letter of recommendation from him: former students like Seth Padoman, who yearns to work for Catfish Catering, and Allen Trent, who once wrote for Fitger "a ten-page autobiographical essay on the topic of his own rageful impulses" and now seeks employ at Avengers Paintball, Inc. "Hoping to maintain a distance of at least one hundred yards," Fitger signs off in the latter of these, displaying the wit that runs like an acidic river through these pages. "Yours on the underfunded wing of the campus," he concludes another missive, this one recommending a writing student to Payne's medical school.
There is a plot here (though, admittedly, not all that much of one) amidst the intra-departmental vitriol, lamentations for the written word and wan enthusiasm for hopeful employees of Xanadu Park RV's [sic, as Fitger can't help pointing out] and Annie's Nannies Child and Play Center. That plot largely has to do with Fitger's increasingly desperate attempts to find a literary home for a graduate student named Darren Browles, who is "putting the finishing touches" on a novel called Accountant in a Bordello, a "shattering reinterpretation" of Herman Melville's "Bartleby the Scrivener" set "at one of the biggest legal whorehouses in the state of Nevada." He tries to foist Browles on his agent, as well as on an old flame who runs a writing workshop and then, as other options are running out, to KBPZ Payne University Radio, with the assurance that the hopeful novelist is "a cut above the usual palaverers and symposiarchs of the airwaves."
The letters of recommendation allow Fitger to communicate with his ex-wife Jane, who works in the admissions department of Payne's law school, the hapless sociologist Theodore Boti, for some reason picked to lead the even more hapless English department and, in one desperate dispatch, H. Reginald Hanf, the legendary writing instructor under whose tutelage Fitger rose to fame, though his subsequent efforts have not allowed him to escape what he calls the World of Payne ("Teach 'til It Hurts").
Just about anyone who readsDear Committee Members will recall the quip about academic politics being so vicious because the stakes are so small. I warn English majors and humanities adjuncts away from this book, though I also heartily recommend it to them (now ain't that a paradox?). But beyond the moribund state of academia, Schumacher touches on more universal themes about growing old and facing failure: not necessarily the dramatic failure of a batter striking out with two on and two out in the bottom of the ninth, but the quieter failure that accrues over time, until we are finally forced to admit that we are not who we wanted to become.
"Please do hire him," Fitger writes in a recommendation of one Oliver Postiglione to Flanders Nut House of Glass Lake, Wisconsin. "I wish him episodes of glorious, sun-washed tedium and a loss of innocence he will contemplate for the rest of his life." Another, to his agent, ends with a soul-crushing postscriptum: "Where does the time go?"
There is no answer. There never is.