Book Review: Elizabeth Day's 'Magpie,' a Captivating Domestic Thriller
English novelist, podcaster and journalist Elizabeth Day, author of The Party and How to Fail: Everything I've Ever Learned From Things Going Wrong, has now written Magpie, a twisted and captivating new novel.
In Magpie, nothing is truly as it seems. This initially charming story takes an unexpected turn and turns into a taut domestic psychological thriller.
All that Marisa, a 28-year-old children's book illustrator who lives in London, wants is a beautiful home and the quiet life of motherhood. She yearns for a baby with her loving boyfriend, Jake, a gentle and logical man who can do no wrong.
Marisa's dreams of creating a family that is the opposite of the one in which she grew up seem to be coming true until she and Jake, needing some extra money, let Kate move in with them. Then, little by little, Marisa's idea of the perfect world around her begins to crumble.
Kate, a 36-year-old film industry publicist, appears to be everything Marisa isn't. With dark hair and an eccentric style that makes her seem younger and brighter than she is, Marisa quickly finds she cannot stand how Kate enters their life.
Marisa gets pregnant, and it's everything she has ever dreamed of; but Kate's presence continues to drill holes in the wall Marisa has built around her brand-new family.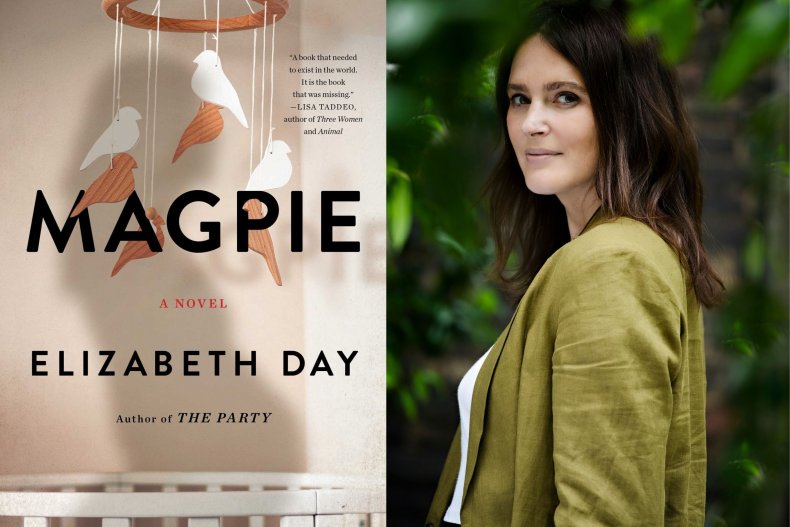 Magpie is an exceptional celebration of the nature of woman. The novel requires a lot of empathy from the reader on the subjects of pregnancy, motherhood and the painful prospect of infertility, which are based on the author's personal experiences. Day has written several essays about her struggles with in vitro fertilization and miscarriage, and her knowledge informs the pages of Magpie in a subtle, educational manner.
At no point does the plot take a predictable turn—the volatility of the characters and the unreliability of each narrator contribute to this dark narrative that Day manages to flip upside down several times over.
The inner workings of Day's characters bleed through each thought with a bewildering sense of commonality and understanding, as though Day has personally sorted through your brain and written down all of your thoughts.
Magpie shocks and distresses in a way that only good psychological thrillers can, but it also provides a catharsis, depicting the frustrations of womanhood in all forms. It shows that, when faced with motherhood, a woman will do absolutely anything in her power to protect what she has.
Having debuted at No. 4 on The Sunday Times best-seller list in the U.K., Magpie's publication has been highly anticipated in the U.S.
Magpie is sharp, beguiling and dramatic, with a twisting plot that will keep readers guessing until the end. And after finishing, most might want to flip back to the first few pages to discover that what they assumed was impossible had been present the whole time.
Magpie is published by Simon & Schuster and will be available in hardcover on May 3.