Book Review: Hayden Herrera's 'Upper Bohemia,' a Vividly Poignant Memoir
Familial love and the unrelenting quest for freedom are both connected and deconstructed in Hayden Herrera's vividly poignant memoir, Upper Bohemia.
Herrera, best known for her biographies of Frida Kahlo and Arshile Gorky, recalls living on Cape Cod in Massachusetts with her parents in the 1950s, whose photographs included in the book show a couple so beautiful and free, it seemed only right that their social lives would be surrounded by artists and literary connoisseurs who were as free as they were.
The adults in Herrera's life inhabited a world her mother called "upper bohemia," where the free souls and artistic pundits focused their attentions on art, pleasure and independent thinking. Set against the backdrop of a post–World War II America, Herrera depicts a life growing up with an innate understanding of fear and responsibility.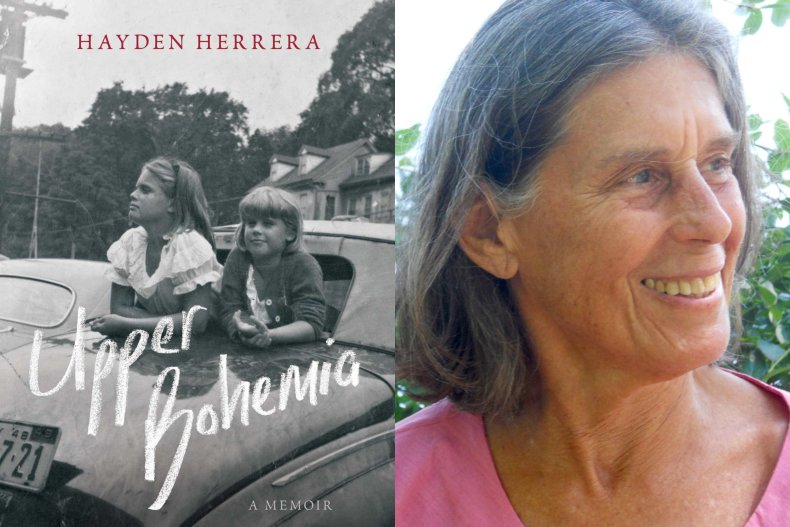 Herrera's parents separated when she was only 3, after which her mother took Herrera and her older sister, Blair, to New York City to live with her and her new husband—an alcoholic whose appeal wore off fast. In the summers, the girls saw their father on the Cape and experienced that ephemeral joy of childhood: a summer spent swimming in ponds and catching frogs and toads.
Herrera's parents both married five different times, and the photographs in each reflective chapter depict two people who worked harder for their own pleasure than for the care of their children. Both transcendent and narcissistic, Herrera and Blair were often forgotten or left behind while their parents sought after other pleasures.
Herrera retells the stories of her childhood with both childlike innocence and the wisdom of a woman who has spent a lifetime understanding her family for what they were.
Unlike some memoirs, which often work their way methodically through the author's life, Herrera chooses to depict her life through glimpses of memories, as though each chapter were a postcard sent by a friend.
The consistent theme in Herrera's life story is the chase for love. While she is often frustrated with her parents for their unreliability, she is painfully aware that no matter how upset she might be, her unwavering love and adoration for the two people she adores most is ever-present.
Upper Bohemia is a heartbreaking retelling of something that is fleeting—a childhood that is often idyllic and enchanting but also marred by abusive and irresponsible parents. Herrera has written an intensely intimate memoir with incredible honesty.