Read Across America Day 2019 on Dr. Seuss's Birthday: When is it, How to Celebrate?
This weekend marks the anniversary of the birthday of beloved children's author Dr. Seuss. That day coincides with Read Across America Day, which celebrates reading.
The idea for the day started in 1997 with a task force at the National Education Association and the first one was celebrated in 1998. "Motivating children to read is an important factor in student achievement and creating lifelong successful readers. Research has shown that children who are motivated and spend more time reading do better in school," according to the NEA.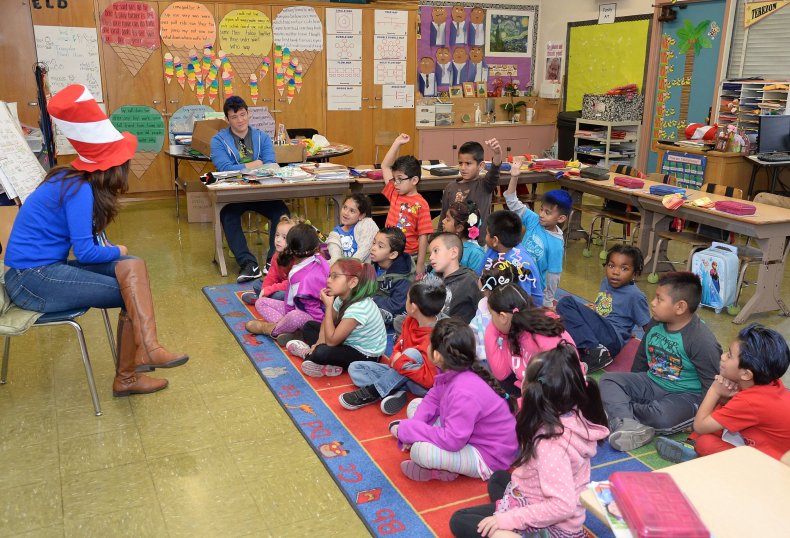 Each year schools, bookstores, libraries, hospitals and organizations pair to host Read Across America events and activities for communities across the country. In addition to celebrating reading the day encouraged kids to read more and develop habits that carry them through life. The NEA reports that children who read or who are read to have advantages over their classmates and learn earlier on.
"At the national level, the National Education Association sponsors and spearheads the program with support from more than 50 national nonprofit and association partners," according to the NEA.
Children's book author Dr. Seuss, also known as Theodor Seuss Geisel, started out his career publishing cartoons and came up with his first children's book in 1936. It was just less than two decades later that Seuss got the assignment to work on The Cat in the Hat. The book was born from a list of 225 words given to Seuss by his publisher. The words were chosen due to their importance to children's learning and the book was meant to be interesting for kids.
Throughout his career, Seuss completed 44 children's books that he wrote and illustrated, many of which were later turned into movies and animated specials. In addition to The Cat in the Hat Seuss also wrote Oh, The Places You'll Go! and Horton Hears a Who! He died in 1991 before Read Across America Day was created but his career and works are honored each year on the day.
At some school and libraries, the activities are centered around some of Seuss's books, like The Cat in the Hat. Sometimes someone dressed as the cat in the hat will read stories to children or there will be breakfasts centered around green eggs and ham.
The NEA offers resources and materials for those looking to host their own Read Across America Day or those looking to help encourage reading throughout the rest of the year.