Books: A Room With No View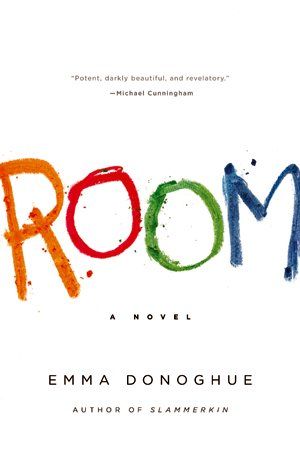 Only a handful of authors have ever known how to get inside the mind of a child and then get what they know on paper. Henry James, Mark Twain, William Faulkner, and, more recently, Jean Stafford and Eric Kraft come to mind, and after that one gropes for names. But now they have company. Emma Donoghue's latest novel, Room, is narrated by a 5-year-old boy so real you could swear he was sitting right beside you.
Jack is no ordinary child. He has spent his whole life in an 11-by-11-foot backyard shed with his mother, who was kidnapped seven years earlier and imprisoned by a man whom mother and son call Old Nick. A grudging jailer, the man has given them a skylight, a toilet, a stove, and a few sticks of furniture. He brings them enough clothes and food to survive and the occasional toy or book for Jack. He uses the woman for sex, and the reader discerns—though Jack is ignorant of this fact—that the man is the boy's biological father.
By making Jack the narrator of Room, Donoghue gives her story the patina of normalcy. All he knows is what's inside the room and what he sees on television. At the story's outset, he doesn't even comprehend that there is a world outside. In other words, this is a horror story told by a boy who doesn't know it's a horror story.
Donoghue's tale, which was shortlisted for the Man Booker Prize last week, is reminiscent of three recent cases—two in Austria and one in Italy—in which women were kidnapped and held prisoner for years. It is a measure of Donoghue's skill that she almost completely sidesteps the tabloid luridness that stained the news accounts of those actual kidnappings.
What does engage the author's imagination is the bond between mother and son. As Jack recounts their routines—preparing meals, exercising, watching Dora the Explorer, measuring all the furniture—we come to see how these two people depend so entirely on one another. For Jack, his ma is his friend, his companion, his teacher. For Ma, Jack is what's keeping her sane—that and her plan to escape.
There's one other person trapped in this story, and that's Donoghue. She's locked herself in a one-room set, given herself a couple of characters to work with, and, just to up the ante, handed over the narration to a small boy. You can almost hear herself saying, "Work your way out of that, smarty." And she does, thank you very much. Room has all kinds of emotional wallop. But what makes the emotion possible is that this book is built like a finely crafted instrument that perfectly merges art and function. Everything has its purpose, from Jack's ability to go from charming to annoying in the space of a sentence to the fact that he's still breast-feeding at 5 (and if this gives you the willies, Donoghue's got a smackdown waiting just for you). Room is so beautifully contrived that it never once seems contrived. But be warned: once you enter, you'll be Donoghue's willing prisoner right down to the last page.