The Booming Anti-Bullying Industry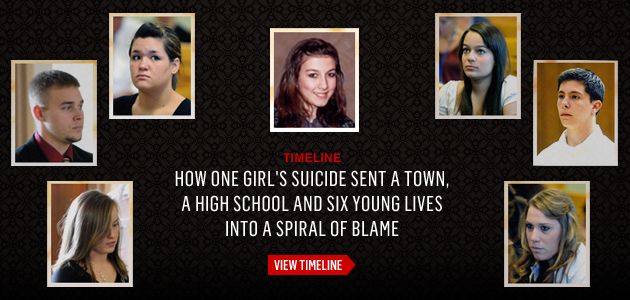 As instances of school, workplace, and cyberbullying receive greater attention, an unregulated web of consultants, therapists, and coaches have sprung up.
"To a large degree, what we are seeing is a cottage industry," says David Yamada, a professor at Suffolk University Law School.
This new batch of bullying experts run the gamut from motivational speakers to trained educators and psychotherapists. There is no trade association or credentialing institution that tracks these people.
"I think being kind is great," says Rosalind Wiseman, author of Queen Bees and Wannabees: Helping Your Daughter Survive Cliques, Gossip, Boyfriends, and the New Realities of Girl World. "But, anti-bullying programs call for social competency in extreme situations."
Internet and social media sites such as Facebook have opened new avenues for teenagers to taunt one another. And as people work longer hours under reduced pay and massive economic insecurity, tensions at offices run high, and incidences of workplace bullying have become more high profile. Add to this a recent spate of shocking teenage suicides, and you have an opening for an industry to attempt to fix the situation.
But, as in any industry, where expert opinions range from trained professionals to snake oil salesman, buyers of anti-bullying prevention programs need to beware. School systems should watch out for experts more concerned with slogans or banners than with interpersonal dynamics or school culture, Wiseman says. Even the best-intentioned parents or volunteers need to tread carefully when tackling the nuances of bullying. "This is high stakes. There is not a lot of room for mediocrity," she adds.
The disparate ways in which people can be bullied—online, in person, and at the office over race, gender, sexuality, and looks--also makes the anti-bullying industry more complex to navigate and judge. Ultimately, professionals of many different disciplines do need to tackle the issue; Yamada, as a lawyer, studies the liability of workplace bullying, whereas Wiseman has studied school culture and teenage cliques for the past 20 years. But, the diversity of skill sets also leaves room for more interlopers. "You're starting to see more people hang out their shingles as the realization spreads that this is a problem," Yamada says. "It's the same thing that happened with sexual harassment or diversity training in the 1990s."
Edward Wall, a Massachusetts entrepreneur who developed an electronic tracking system for school bullies, is not deaf to the business possibilities inherent in his anti-bullying Web system. While his company initially is targeting school systems as potential clients, he also says he could see the software work well in businesses where workmen's compensation becomes an issue or in sexual- or gender-discrimination cases, and his company has demonstrated the system in places as far away as Perth, Australia. Wall's dreams of expanding his business may not be that far away. The state of Massachusetts passed a law in May 2010 that requires schools to set up systems--though not necessarily online ones--to investigate each and every incident of bullying in schools. In a state of 6.5 million people, that rule alone could be a gold rush for the anti-bullying set.