Germany Has to Clear Seabed of WWII Mines for Wind Turbines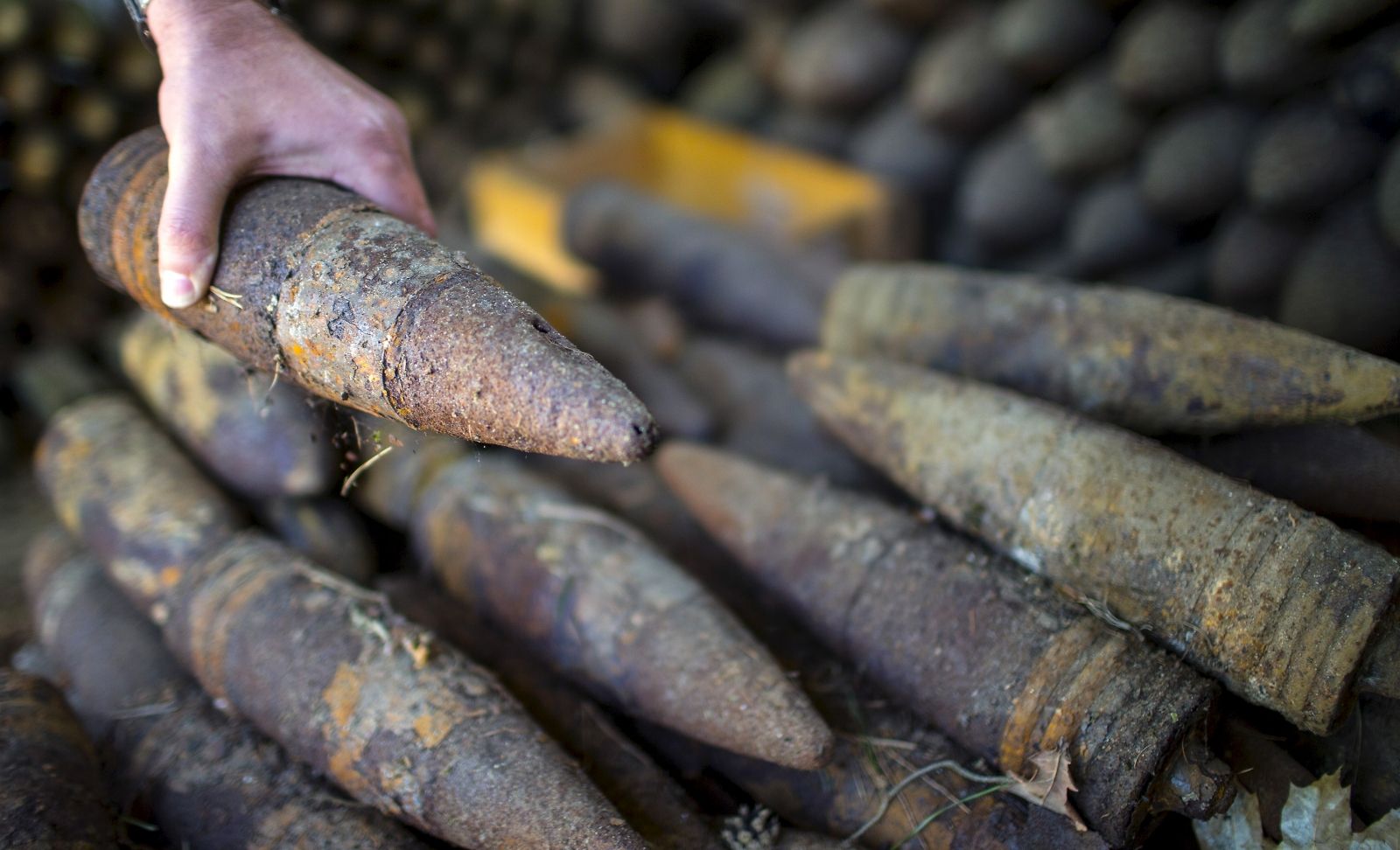 Springtime on the Baltic and North Seas doesn't just mean it's time to dust off the iconic beach baskets that dot the northern German shores. It also signifies that bomb-clearing season is about to begin. And this month, companies specialising in removing leftover Second World War munitions from the sea floor are getting started on what promises to be a particularly busy summer.
Dieter Guldin of German undersea bomb-clearing company SeaTerra confirms that, with the construction of several new offshore windfarms soon to begin, the next several months may be even more hectic than last summer.
The annual summer rush to find and dispose of bombs, shells and chemical waste hidden under the waves is partly a byproduct of Germany's shift away from nuclear energy toward renewables following the Fukushima disaster in Japan. Gigantic wind turbines placed several kilometres off the coast generate significantly more energy than their smaller cousins on land, making them especially attractive to investors.
But installing them – and the power cables that connect them to the shore – can be dangerous. During the Second World War, Allied pilots often jettisoned unused ordnance into the North Sea following bombing runs over Nazi Germany to save fuel. Worse, the North and the Baltic Seas were used as dumping grounds for both conventional and chemical munitions. Experts believe some 1.6 million tons of explosives lie in German territorial waters along with another 200,000 tons of chemical weapons. Furthermore, with decades of exposure to salt water, the munitions are beginning to corrode and are becoming increasingly unstable.
Once bombs are found, controlled explosions are usually the only way to dispose of them safely. Munitions are often left in place if possible.
But with well over a thousand wind turbines set for installation in German coastal waters in the next three years and more seeking approval, that soon might not be an option. And the handful of companies like SeaTerra that specialise in munitions removal can be sure of busy summers for many years to come.