Boomtown, USA: America's Fastest Growing Cities, with Great Job Opportunities and Business Growth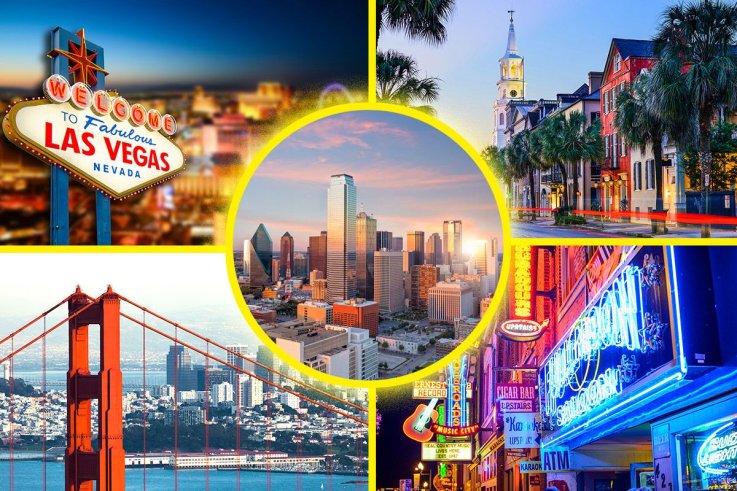 Most people associate boomtowns—urban areas experiencing a sudden influx of population—with dusty, Wild West history. The most renowned examples erupted in the 1848 California Gold Rush, when 300,000 people arrived in the state in search of their fortunes. In less than two years, San Francisco grew from a tiny settlement of around 200 inhabitants to a chaotic town of more than 25,000.
The industrial revolution also caused booms, such as the mass migration to Detroit during the height of the car manufacturing industry.
But booms—as well as busts—are still happening across the nation. Like the old California prospectors, some of the latest boomers are mining their fortunes, but not in the ground and rivers.
Politico reports that Bitcoin entrepreneurs have recently settled en mass in the Washington town of East Wenatchee. They are drawn to the area's abundance of cheap hydro-electricity, crucial to the energy-burning process their computer systems have to perform in order to 'mine' the cryptocurrency.
It's not the only town experiencing a sudden influx of residents, industry and capital. Financial price comparison site Magnify Money has analyzed America's 100 largest metropolitan statistical areas to find out which experienced the largest booms between 2011 and 2016—as well those that weathered the biggest declines.
They measured local business growth, population change, and employment opportunities—all traditional signs of a booming city.
They've found that Texas is boom central, with the state's metros taking up one-third of the top 15 spots. Over a period of five years, the population of the country's biggest boomtown grew by more than 15%, yet it had a 23 percent drop in unemployment, against an almost nine percent increase in median wages.
Still, booms can have a downside. "The increase in housing units of 10 percent isn't keeping up with the population growth," the report said of the number one city.
The study also found that people are also flocking to parts of Colorado, Utah and the Carolinas. At the other end of the scale, parts of the Northeast are in decline, with Ohio, Pennsylvania and Connecticut having several cities that have seen minimal growth or even shrinkage over the past five years.
In our list of America's 50 biggest boomtowns, we count down the places currently experiencing the most rapid growth. Prospectors, take note.