Rescue Team Searching Abandoned, Sealed West Virginia Mine for Missing Man Wanted by Law Enforcement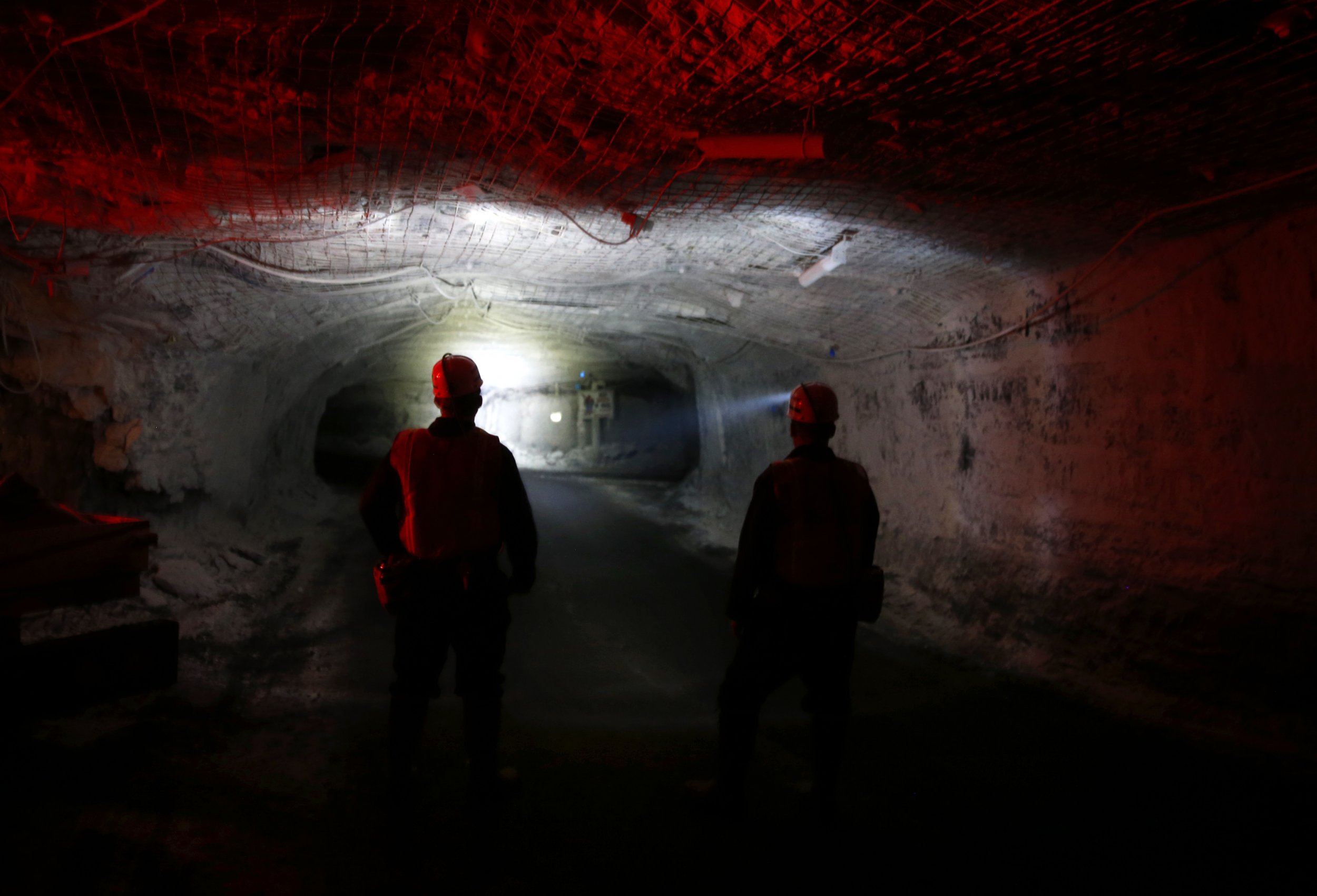 A rescue mission was underway in an abandoned, sealed mine in West Virginia on Thursday morning.
On Monday, officials noticed a woman, later identified by WCHS as Amanda Pennington, sitting in a parked car on a mine's property in Boone County, West Virginia. When officials asked why she was there, she said she was there to pick up two of her friends, Wes Blackburn and Gary Gibson.
Initially, she told officers that she wasn't sure where Gibson and Blackburn were but allegedly admitted that they were inside the mine after officers explained the dangers they could be facing.
Eugene White, director of the West Virginia Office of Miners' Health Safety and Training (MHST), told WSAZ the company, Blackhawk Mining, discovered that the mine's seal was broken and there was evidence of people entering. Eventually, Gibson exited the mine and was taken into custody. Newsweek reached out to White but did not receive a response in time for publication.
Newsweek subscription offers >
"One gentleman did come out of the mine," White said. "They arrested him. He said 'My buddy was with me and I don't know where he went.'"
Samantha Smith, Director of Marketing and Communications for the West Virginia Department of Commerce, told Newsweek that if Blackburn is located in the mine, he could face legal consequences.
The men are accused of stealing copper wiring from inside the mine and Gibson was charged with conspiracy and breaking and entering. Blackburn was still missing on Tuesday and officials were unsure if he was somewhere in the community or still in the mine.
"It's really, really a terrible idea," Boone County Chief Deputy Chad Barker told WSAZ with regard to the plan to steal copper. "That's probably the understatement of the year."
Newsweek subscription offers >
Faced with the decision on whether officials would enter the mine, White explained there were serious matters to consider. He acknowledged to WSAZ that there was potentially a human life at risk, but added that there were grave dangers associated with going into the mine.
"This mine has been sealed for quite a while," he said. "You've got potential roof falls. You have potential dangerous gas levels. Water. You don't know what you're running into with a mine that's been sealed.
After officials from the Boone County Sheriff's Department and the MHST met, the decision was made on Wednesday evening to go into the mine on Thursday morning at 9:00 a.m. EST. Smith told Newsweek that the decision was made after all above ground efforts to find the missing man were exhausted and reiterated the potential dangers.
"When operations cease and a mine is sealed, conditions can deteriorate very quickly," Smith said. "This mine has been sealed since 1998. Roof falls, toxic levels of gas, flooding and other dangers could exist."
However, she added that the MHST was taking every measure possible to ensure that the rescuers would be safe. Before going into the mine, a team of three people, two from MHST and one from Blackhawk Mining, were equipped with the necessary safety apparatus, including breathing packs. Smith explained that it was unclear how long the search could take.
After being arrested, Pennington was charged with conspiracy and a warrant was issued for Blackburn's arrest.
Rescue Team Searching Abandoned, Sealed West Virginia Mine for Missing Man Wanted by Law Enforcement | U.S.