Two Boone, North Carolina, Police Officers Shot During Standoff, Shooter Barricaded in Home
Two Watauga County Sheriff's deputies were shot Wednesday during an ongoing standoff situation in Boone, North Carolina, according to Watauga County Emergency Services.
Law enforcement personnel were conducting a welfare check when the deputies were shot. A statement from the Watauga County Sheriff's Office said one of the injured deputies was removed from the location while the other remains on the scene. The condition of each deputy is currently unknown.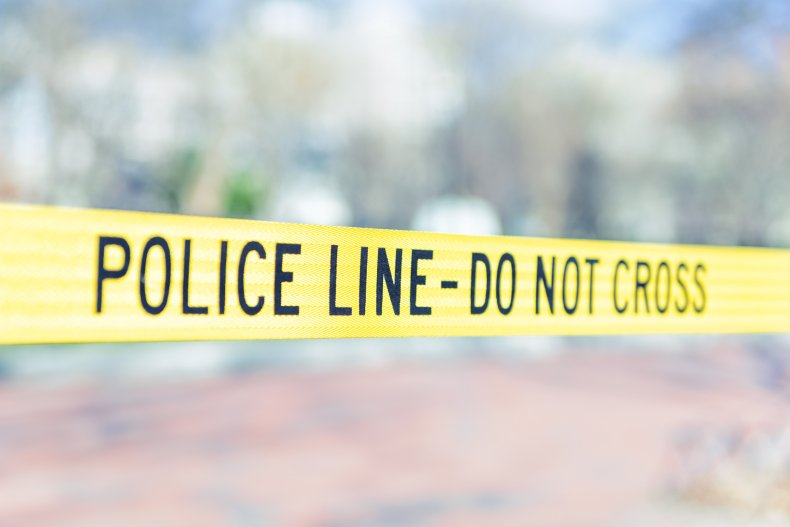 The sheriff's office statement added: "The shooter remains active on the scene, barricaded in a section of the home."
The Boone Police Department confirmed that officers are present in the area near Hardaman Circle in the city. Residents have been ordered to stay inside, with doors and windows closed.
The nearby Mount Vernon School was placed on lockdown at 11 a.m., although parents were permitted to come to the school to pick up their children.
Rose Eiklor, a reporter from the local Spectrum News 1 CLT, tweeted out a video that shows a North Carolina State Bureau of Investigation bomb squad truck arriving on the scene. She also wrote that multiple agencies have roads closed in the area.
The sheriff's statement also indicated that the welfare check was conducted after the homeowner and his family did not attend work or respond to telephone calls. It was unclear how the shooter is connected to the home or its residents.
The officers arrived to the home at 9:44 a.m. EDT. After observing the vehicles belonging to the residents were on the property, the deputies entered."Upon entering the home, deputies received gunfire from an unknown individual within the residence," the statement from the sheriff's office said.
The officer who was removed from the scene was flown to Johnson City Medical Center.
According to Spectrum News 1 CLT the shooter has periodically fired his weapon in the direction of law enforcement officers outside the residence. Currently, the home is surrounded by law enforcement and nearby residents have been evacuated.
It is unclear at this time if anyone else is inside the home with the shooter.
The Boone Police Department has been posting Twitter updates about the ongoing incident on its official Twitter account.
Other local news outlets have also been posting regularly on Twitter with new developments about the shooting and standoff. Morgan Frances from Fox 46 Charlotte shared on the social media platform that a SWAT van from the neighboring Caldwell County Sheriff's Office was on the scene.
This is a developing story and will be updated as more information becomes available.