Boost On-Site Training, Cut Needless Exams to Prepare Young Teachers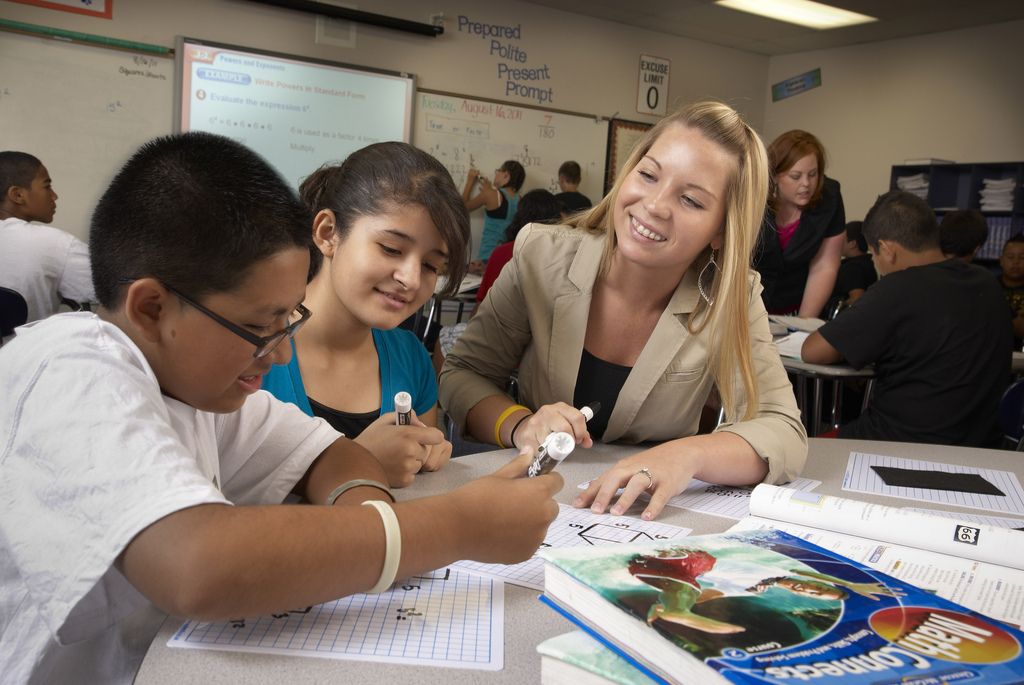 Are college graduates prepared to teach once they leave the teacher-training universities and colleges? The first year of teaching is difficult. When young teachers feel overwhelmed and leave the teaching profession is it because of first-year challenges or lack of preparation from the graduating institutions?
The objective facts are:
Objectively, statistics show young teachers leave the profession. Unfortunately, reasons for the exit are based on subjective opinions, surveys and questionnaires citing unrealistic federal and state mandates; lack of support; student discipline challenges; low pay; and lack of influence and respect. Personally, I believe there are many more reasons than the five examples listed above.
Teachers today are expected to be counselors, therapists, healthcare professionals—so much more than simply instructors of a curriculum. In addition to the subject matter, teachers feed children breakfast in the morning, must identify children who could be possible victims of abuse, be trained in infectious diseases, blood borne pathogens, suicide awareness, de-escalation techniques, current mandates for FERPA, HIPPA, ESSA (formerly NCLB) and MTSS. Also, teachers are trained in "active-shooter" protocols, lockdown drills…and this is the "short list" of essential need-to-know teacher responsibilities.
Do undergraduate teacher training programs prepare future educators with even the "short list" of essential need-to-know teacher responsibilities? Typically, the minimum number of academic credits required for college graduation is 121.5. The following description is a sample academic plan: Year one, course work in: child development, writing, general electives, math, physical education, history, foundations in specific topics, foreign language and world religions/philosophy. Year two, course work in: literature, ethics, foundations-theory and curriculum education, literacy, physical education, education methods/techniques/field experience, writing methods, social studies methods and assessment, technology, students with disabilities, teaching reading for all learners, introduction to human services. Year three, course work in: creative arts methods, classroom management, field experience, intervention for children with disabilities and their families, introduction to special education, core arts requirement, math methods and assessment, field experience, education practices for students with physical or cognitive disabilities, analysis of educational writing. Year four, course work in: health and safety methods, science methods and assessment, assessments and interventions for all learners, educational practices for student with emotional, behavioral, learning disabilities and student teaching.
While all the course offerings listed above have merit, the single most influential preparation for future teachers is their student-teaching experience. Yet, as demonstrated above, student-teaching doesn't take place until year four and only for one semester. College courses discussing educational methods and theories are beneficial but without practical on-site application, these courses are just talk. It is much more powerful observing a veteran teacher de-escalate an angry child throwing desks around the classroom than simply discussing best practice techniques in a college setting. Student-teaching experiences need to begin earlier than year four and for a much longer period of time. Arizona State University recognized this need and in 2010 initiated a year-long pre-K-8 student teacher residency for education majors called iTeachAZ.
Graduating from a four-year teacher training program, even a superior one like at Arizona State University, still does not guarantee a teaching position. The Pennsylvania Department of Education requires additional state test(s), known as the Praxis, PAPA and PECT teacher exams. Changes in certification requirements baffles both future teachers and veteran teachers alike. Burdened with looming debts from huge college loans, the hopeful candidate (or the hopeful candidate's parents) finance(s) his/her exams. At this writing, the 2016-17 Praxis General Science Content Knowledge exam costs $120. The Praxis Mathematics Content Knowledge exam costs $120. The Praxis Middle School Mathematics exam costs $120. The Praxis Elementary Education exam costs $170 for combined exams or $60 for individual subtests.
And yet, graduating from a four-year teacher training program and passing qualifying state exams still does not guarantee a teaching position. The candidate must complete a lengthy online application that includes several essay submissions and/or complete a licensure application with the Time Information Management Systems (TIMS), which may or may not include a fee. www.PA-TIMS.com .
Graduating from a four-year teacher training program, passing a qualifying state test, completing a lengthy online application still does not guarantee a teaching position. The candidate must undergo a series of district interviews which may or may not result in a teaching position. If the candidate does get the teaching position, he or she is required to provide background checks for a fee.
This essay began with a question: what changes are needed to prepare future teachers? Although the answer is complex, some solutions are quite simple:
Provide on-site engagement with real life classroom situations through extending/lengthening student-teaching requirements; and
Eliminate the Praxis, PAPA and PECT. Another paper and pencil test will not identify talented, dedicated future teachers.
Maryanne J. Kane, Ph.D, received her doctorate in Music Education from Temple University and has 30-plus-years experience teaching in various elementary settings: parochial, private, and public in the Philadelphia and Delaware County areas.