Booze Guide: Ring In The New Year With These Spirits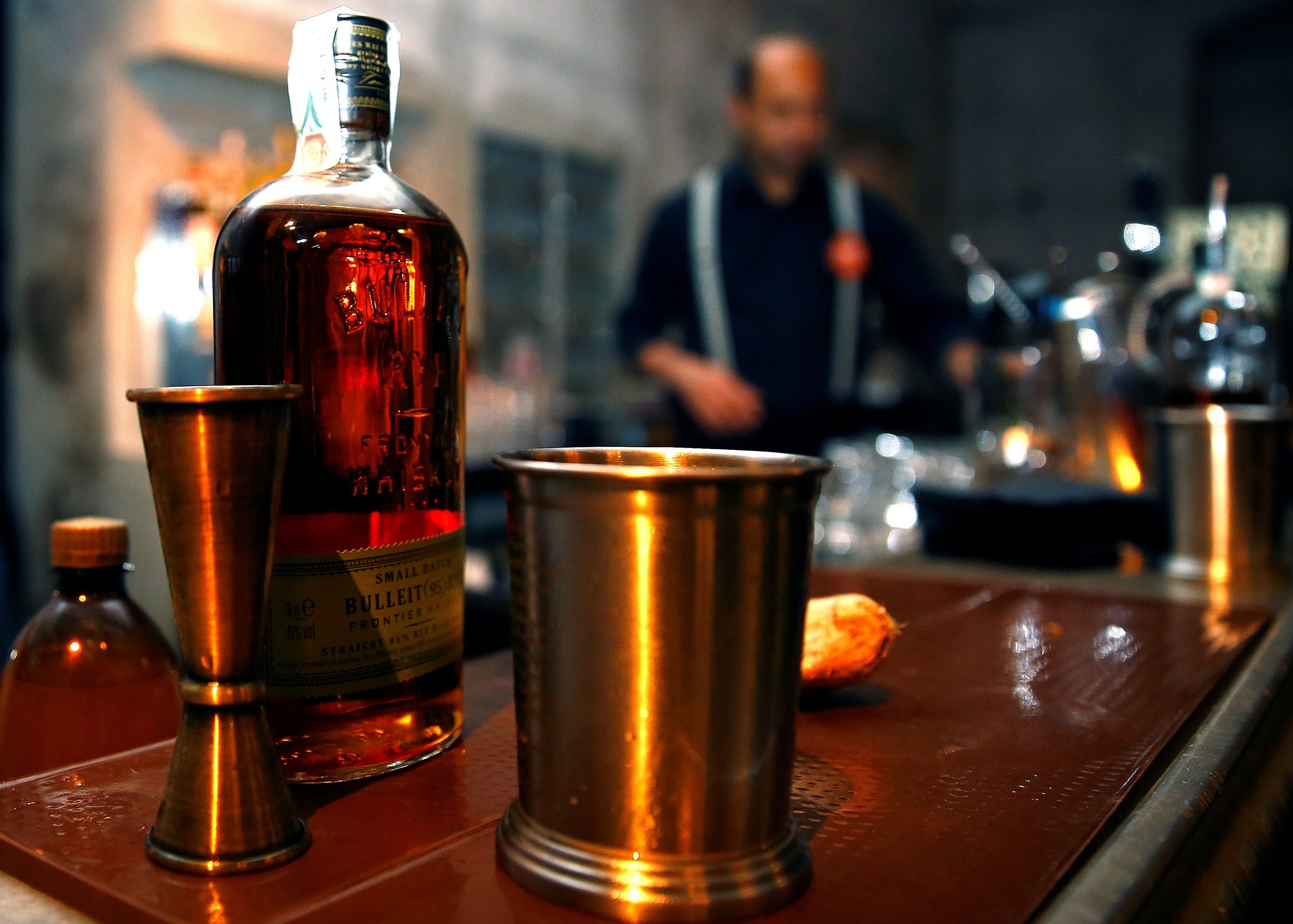 "Drinking," according to anthropologist David G. Mandelbaum, "in a particular society may be either a sacred or profane act." Mandelbaum has also written that "Cultural practices in drinking range from avid immersion to total rejection." Avid immersion? Sounds so much more salubrious than alcoholism, doesn't it? It kind of makes you want to fix yourself a frosty highball this very moment—except it's before noon and what would the nosy neighbors think?
But hey, it's holiday season and thus acceptable to indulge the old palate with some deliciously untimely spirits. In the name of science, this writer has guinea-pigged his snout into the below potent potables and urge you to do the same (within moderation of course). As the philosopher W.C. Fields said: "I never drink water; that's the stuff that rusts pipes."
Gran Patrón Piedra Tequila
Our pals at Patrón turned tequila into a connoisseur's category long ago, and now, with their stoneground Weber-blue agave, "extra añejo" Piedra edition, they are redefining how high you have to reach to get to the top shelf. At around $361, this peppery-sweet three-year-old ain't for the kiwi margarita types—this is Mexico's answer to fine, single malt scotch, and a perfect way to spend your "carried interest," instead of forking it over to the Deep State. ($361)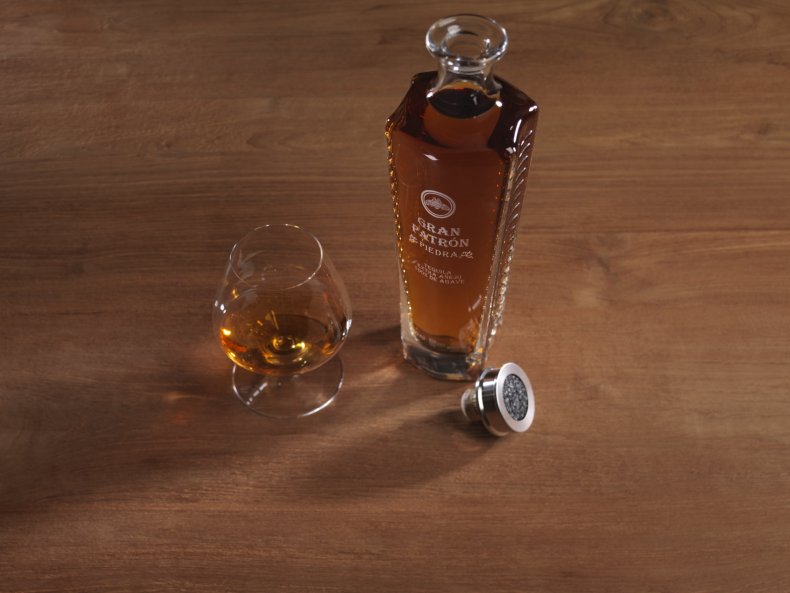 Knob Creek 25th Anniversary Bourbon
Call this heavenly hooch Jim Beam for one-percenters—a single-barrel, cask-strength bourbon aged for at least a dozen years. It's 125 proof-worth of spicy, aromatic goodness, with notes of cinnamon and caramel balancing the burn nicely. One of the year's finest bourbons in a very crowded field. ($129.99)
Basil Hayden's Rye Whiskey
Also from Beam-Suntory comes this oaky delight, the result of "re-barreling" four-year-old rye into newly charred oak barrels for seven more years. The rye is then blended with Canadian whiskey and port, which makes it less traditional but no less tasty, given its irresistibly sweet, vanilla-tinged finish. ($48.99)
Russell Henry Dark Gin & Fluid Dynamics Dry Martini
Why bother with the shaker or stir rod when Craft Distillers makes an excellent all-in-one martini? Russell Martin dry gin pairs with Quady Vya dry vermouth to deliciously crisp effect. Or you can start with a bottle of RH's oak-barreled dark gin and craft your own. (Dark Gin, $54.99; Dry Martini, $19.99, 750ml.)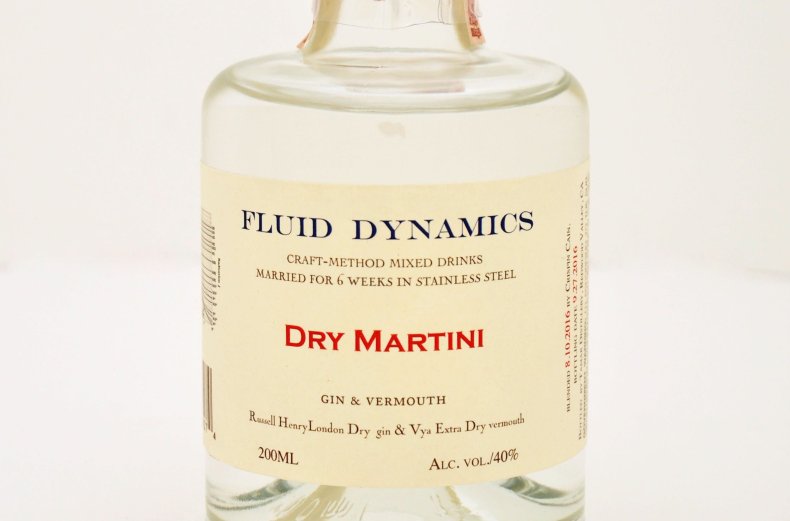 Hine Antique XO
Talk about old school—Hine has been perfecting its cognac for some 250 years, and this high-end entry combines 40 hand-selected Grand Champagne vintages aged an average of 20 years. And if you must know, Queen Elizabeth II drinks nothing but Hine—in case you're expecting royalty. ($138.50)
Auchentoshan American Oak & Laphroaig Lore
Herewith, a couple of swinging single malts from Scotland, the former matured in first-fill bourbon casks, the latter in sherry and reused peated casks. The Laphroaig is smoky and not without a spicy bite; and the triple-distilled Auchentoshan in first fill American oak casks for a lighter finish, with hints of creamy sweet vanilla and apple—a better choice for single-malt neophytes. (Auchentoshan, $34.54 Laphroaig, $90.48)
Tempus Fugit Spirits Crème de Cacao
This syrupy-sweet elixir works well as a digestif with a splash of soda, or mixed with brandy and vanilla ice cream in a Brandy Alexander. Sourced in Venezuela and Mexico, the distilled cacao and crushed whole vanilla bean team up to produce a fulsome, chocolatey liqueur. ($29.99)
Vieux Pontarlier Absinthe Français Superieure
Want to see the world through Van Gogh's eyes? Not that there's quite enough wormwood in this tasty, psychedelic liqueur to induce visions, but this absinthe from venerable distiller Emile Pernot is made from green anise and fennel seeds, then infused with a mix of secret herbs and spices. The taste is licorice-intensive, so get your sugar cubes and slotted spoon ready for the green fairy's arrival—and have your canvas pre-stretched just in case inspiration strikes. ($59.98)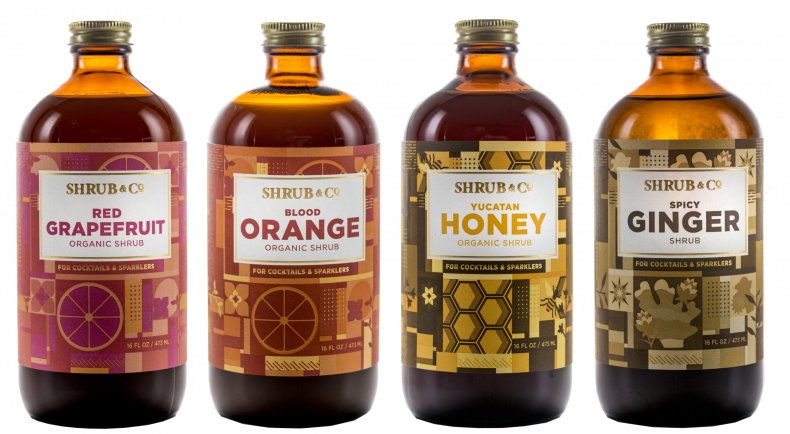 Shrub & Co. "Shrubs"
Shrubs are back in a big way—sweetly tart mixers for cocktails and spritzers. And Shrub & Co. is doing it artisanally, with organic fruit and a variety of sugars, herbs and vinegars. Yep, that's how our Colonial forebears preserved their drinks, making for a kicky mixer. The Spicy Ginger upgrades a cliché Moscow Mule nicely, and the Newtown Pippin Apple just begs for a warm rumble of rum. ($26.99)