A U.S. Customs and Border Protection (CBP) unit dedicated to the tracking of terrorists used its technology to investigate up to 20 different American journalists, the Associated Press reported based on information from a federal watchdog.
The unit allegedly responsible, CBP's the Counter Network Division, carried out the practice as a means of being "able to vet" whether certain individuals the agency intended work with, in this instance AP investigative reporter Martha Mendoza, were "reputable reporters," a summary of the actions obtained by Yahoo News stated.
Jeffrey Rambo, a CBP agent affiliated with the division, acknowledged using the technology to run checks on journalists in 2017. He told Yahoo News that the practice was routine, saying, "When a name comes across your desk you run it through every system you have access too, that's just status quo, that's what everyone does," Yahoo News reports he told investigators.
The AP vetted the existence of this statement by obtaining a redacted copy of a 500-plus-page report by the Department Homeland Security's inspector general that showed the same statement with the name blacked out.
Rambo played a central role in the division's in the vetting of former Politico and current New York Times reporter Ali Watkins. The AP writes that, after approaching Watkins to gauge her interest about reporting on forced labor around the world within the context of U.S. national security, Rambo accessed Watkins' travel records which led him to question her about relationships she had with sources.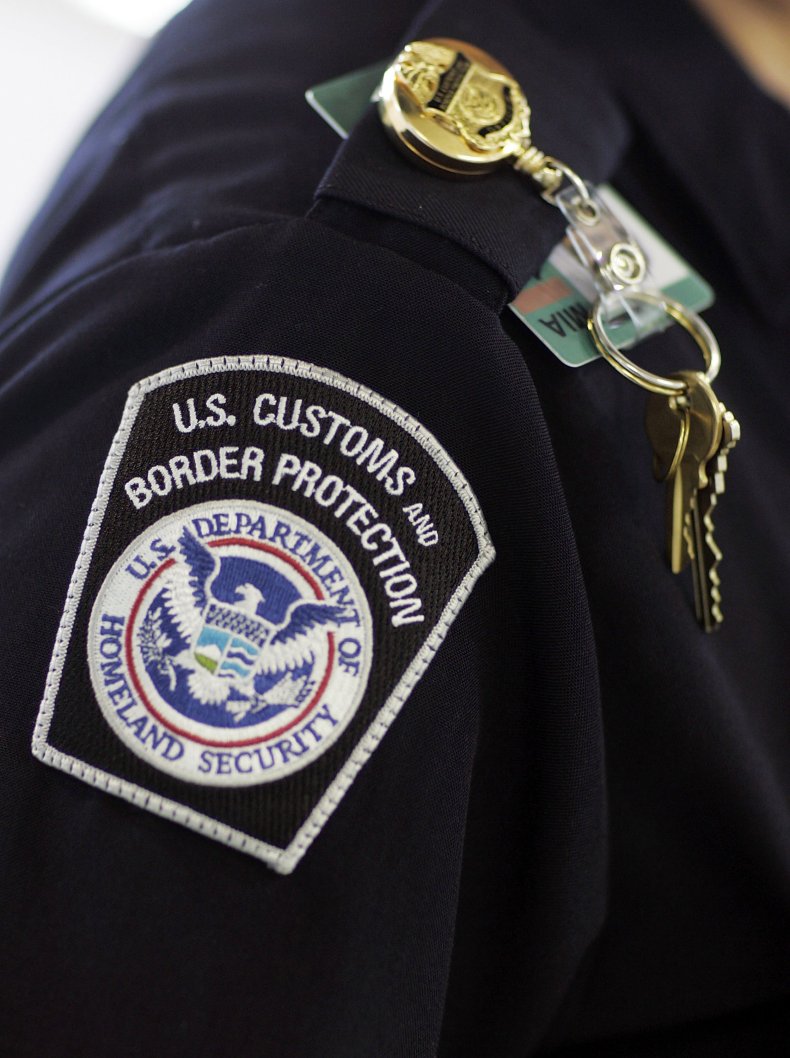 Similarly, Dan White, Rambo's supervisor, told investigators that the unit ran the AP's Mendoza through multiple databases, prior to making plans to establish a relationship with her which the agency looked to create because of Mendoza's expertise reporting on forced labor.
"We are deeply concerned about this apparent abuse of power," Lauren Easton, AP's director of media relations, said in a statement reported by the organization. "This appears to be an example of journalists being targeted for simply doing their jobs, which is a violation of the First Amendment."
In a statement by CBP shared with Newsweek, the agency provided the same statement offered to the AP which did not specifically address the issue in question but shared the following remarks:
"CBP vetting and investigatory operations, including those conducted by the Counter Network Division, are strictly governed by well-established protocols and best practices. CBP does not investigate individuals without a legitimate and legal basis to do so. These investigations support CBP's mission to protect our communities."
However, it went on to add:
"As directed by [Homeland Security] Secretary [Alejandro] Mayorkas, CBP is participating in an internal review to ensure the continued implementation of practices that respect the dignity of every individual; fight against discrimination; safeguard privacy, civil rights, and civil liberties; and increase transparency and accountability. CBP's work is conducted in close coordination with the DHS Office for Civil Rights and Civil Liberties and Office of Privacy."
Rambo told Yahoo News that he did not feel the agency had provided him enough support in clarifying his role in the incident, offering the following statement:
"What none of these articles identify me as, is a law enforcement officer who was cleared of wrongdoing, who actually had a true purpose to be doing what I was doing, and CBP refuses to acknowledge that, refuses to admit that, refuses to make that wrong right."
CBP did not address the claims brought forth by Rambo in its statement.
Update 12/14/2021 1:07 p/m. ET: This story has been updated to include comments from CPB.