U.S. Border Agent Accused of Sexually Harassing Detained Migrant Child's Mother, Asking Her to Watch Video of Him Masturbating
A U.S. Customs and Border Protection agent has been accused of seeking out and sexually harassing an undocumented Guatemalan mother living in California while her 12-year-old son was being held in the Border Patrol station where he worked hundreds of miles away in Clint, Texas.
According to an April complaint, which was obtained by The Washington Post, the mother, a 48-year-old whose name has been withheld over fears of retribution from immigration authorities, said she felt forced to endure inappropriate sexual advances from the CBP agent in order to speak with her detained son over the phone.
The sexual harassment, she alleged, began after the CBP agent asked for her Facebook handle after she was allowed to speak with her son. The mother said she hoped that the agent would provide updates on her son's case over the social media site. Instead, he sent her sexually explicit messages, including one asking her to watch a live video of him masturbating.
"I felt like the world was falling on top of me," the mother said. "I felt my son is in the hands of a bad man."
CBP spokesperson Stephanie Malin told Newsweek in a statement that the agency was aware of the mother's allegations and is "investigating this matter."
However, Malin said she could not comment on an ongoing investigation.
"The vast majority of CBP employees are dedicated, honest, compassionate and fair professionals," she said, adding: "This alleged conduct is not in line with our code of conduct and will not be tolerated."
The accusation comes to light following widespread outrage over the conditions migrant children held in U.S. detention facilities face, with a particular focus on the conditions in Clint, where the mother's child was being held during the alleged harassment.
The backlash over the conditions that children were reported to have faced, including inadequate access to food, water and sanitation, pushed Congress to approve a $4.6 billion emergency spending package to help improve conditions at detention facilities and help transfer children out of Border Patrol custody more efficiently.
A report released Wednesday by Amnesty International USA has called for one detention center for migrant children in Florida to be shut down completely and for congressional public hearings to be held into conditions at the facility.
In their report, the organization said the Homestead Influx Facility, which houses several thousand children between the ages of 13 to 17, was "no home for children" with inadequate services and protections for minors.
The report also outlined concerns that children's allegations of sexual abuse within detention were not being "adequately reported" as required by the 2014 Violence Against Women Reauthorization Act (VAWA).
Amnesty reported that the program director at the Homestead Facility claimed there had only been one allegation of sexual assault reported by a child since Homestead opened in early 2018. However, "publicly available information and media reports indicate that there have been six or more allegations of sexual abuse" at the facility, the organization said.
Ultimately, Amnesty maintained that the detention of children at facilities like Homestead "is a violation of their human rights" and is a practice that "must be ended."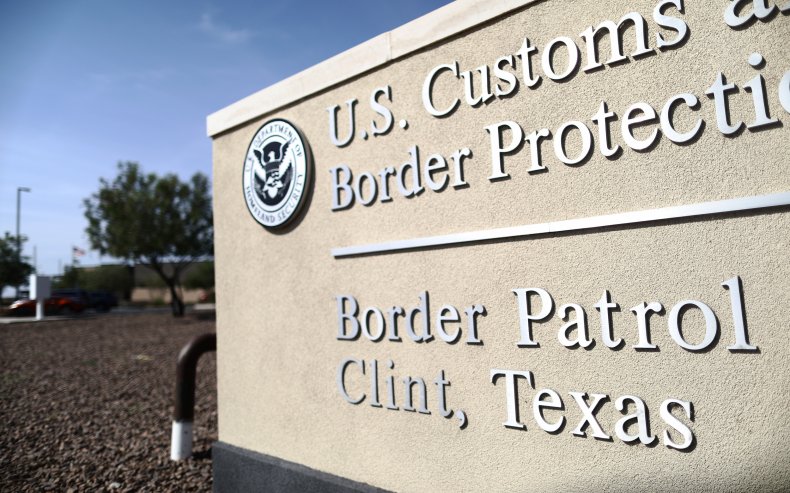 This article has been updated with a statement from CBP.