Border Agent Jokes as Kids Cry After Being Separated From Parents, Audio Recording Reveals
A guard has been recorded mocking migrant children who were weeping after being separated from their parents at the U.S. southern border.
In an audio recording taken inside a border detention center, obtained by ProPublica, children screaming out for their parents can be heard in between sobs, as the voice of an adult—thought to be a U.S. Border Patrol agent—comments: "Well, we have an orchestra here… what's missing is a conductor."
Among the group of what is believed to be around 10 children from Central America, aged from four to 10 years old, was six-year-old Alison Madrid from El Salvador according to ProPublica.
"My mommy says that I'll go with my aunt, and that she'll come to pick me up there as quickly as possible," she can be heard saying on the recording, telling an official the phone number of her aunt, which she appears to have memorized.
But The New York Post reported the six-year-old's aunt was unable to come and collect her because she and her daughter are in the middle of their own asylum case and were scared that picking her up would result in their own status being put in jeopardy.
"It was the hardest moment in my life," The Post reported her saying. "Imagine getting a call from your six-year-old niece. She's crying and begging me to go get her. She says, 'I promise I'll behave, but please get me out of here. I'm all alone.'"
The release of the audio, which was taken at an undisclosed facility, comes following a backlash against the Trump administration's border policy announced last month that sees children separated from their parents at the U.S. southern border if families are found to be crossing illegally, with parents into custody at a federal jail, while their children are put in custody of the U.S. Health and Human Services Department.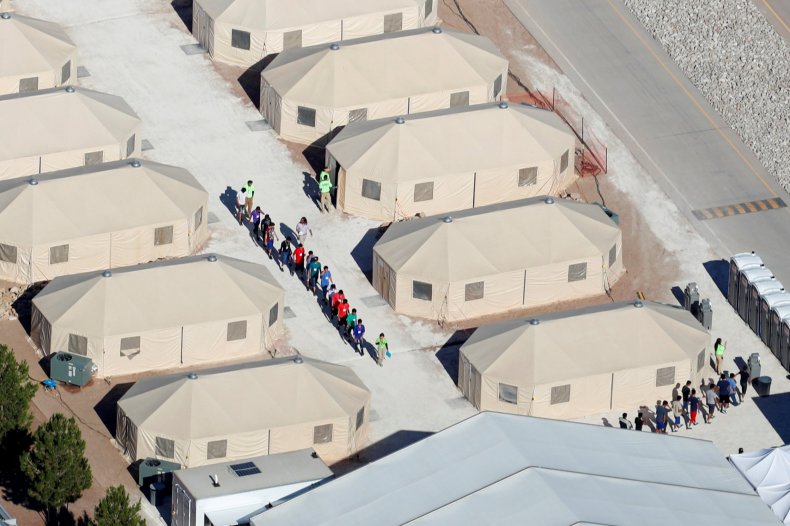 Civil rights attorney Jennifer Harbury, who was passed the recording last week, verified its authenticity to ABC News and told the station that on hearing the audio footage, she "was horrified."
"My first reaction is to start crying. And my second reaction is to think, this is obscene what we are doing to people," she said.
"You cannot listen to that tape without understanding how totally devastating it is and traumatic and harmful it is to those children. I've said it before and I will say it again, it is child abuse; not physical, it's psychological. But it is child abuse," she added.