Border Agents Batter Trump's Wall Samples With Jackhammers to Test Vulnerabilities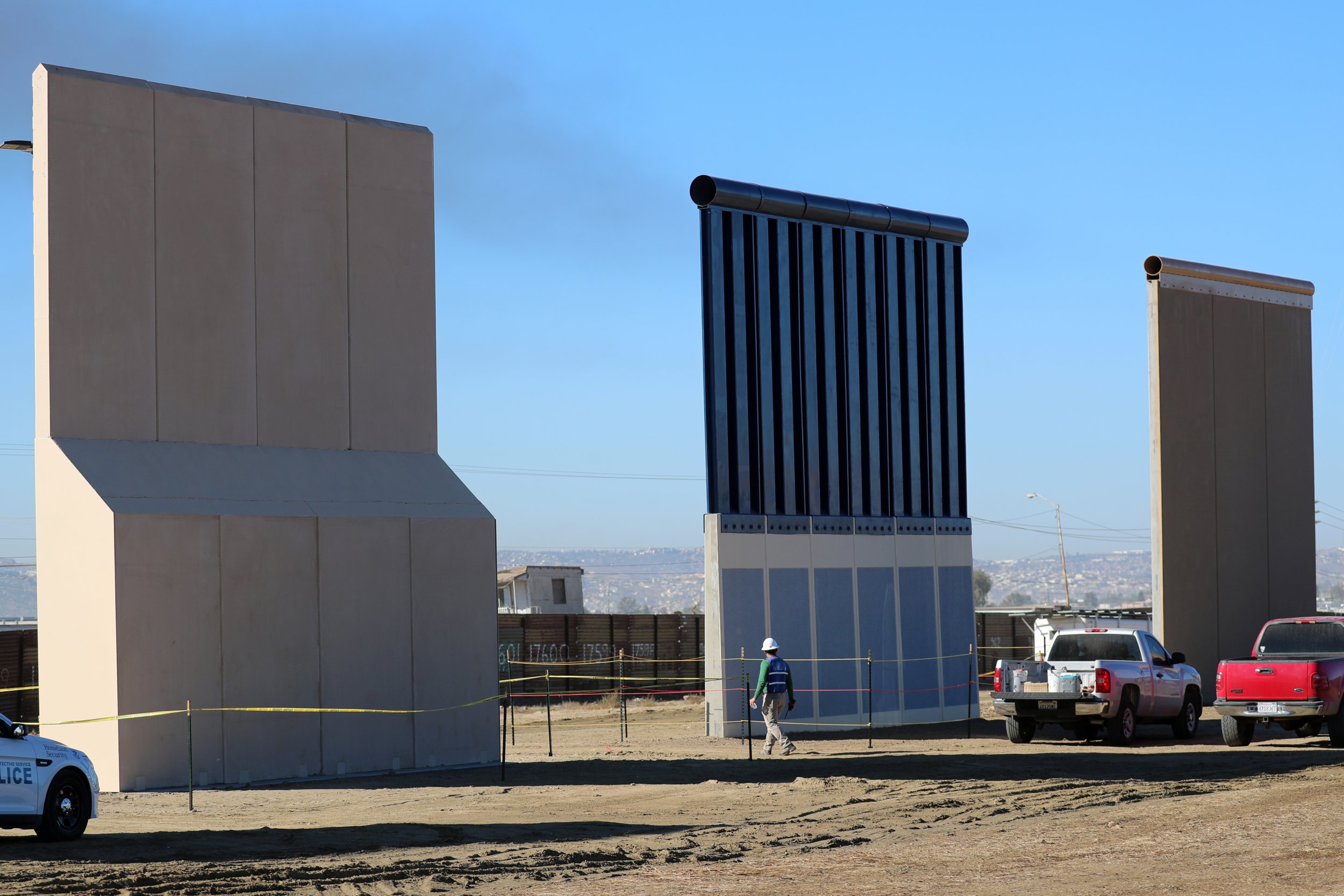 Border Patrol agents from Custom and Border Protection's tactical unit this week began battering President Donald Trump's eight border wall prototypes with jackhammers and saws to test their durability and the likelihood of a breach, officials said Wednesday.
Physical tests, expected to last 30 to 60 days, include scaling the wall with ropes and hooks and using saws, jackhammers and other tools to measure durability, Customs and Border Protection officials told Newsweek Wednesday.
"CBP is testing the prototypes against the techniques used by smugglers on the southwest border to circumvent current border barrier," Carlos Diaz, Southwest Branch chief, said in an email.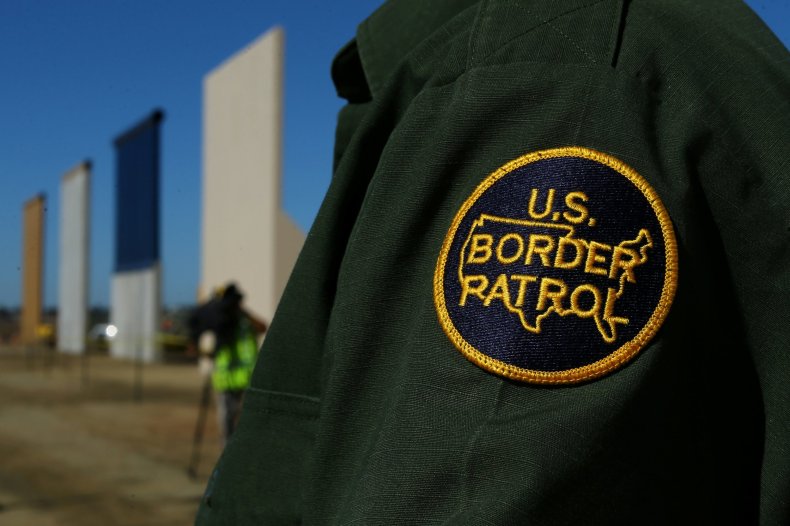 The exercises in San Diego are closed to the press to prevent "bad guys" from learning new techniques to breach the border wall, officials said.
Customs and Border Protection will not use vehicles, drones, catapults or explosives to test the prototypes.
"The purpose of this effort is to test and evaluate components of each prototype to identify key attributes for potential border wall designs, not select one sole or stand-alone prototype," Diaz said.
"The components of each prototype to be tested and evaluated against specific criteria include topping, lower [and] upper structures, foundation and wall surface treatment. They will be tested for adaptability, against known and innovative tactics, constructability, sustainability, cost effectiveness and deterrence."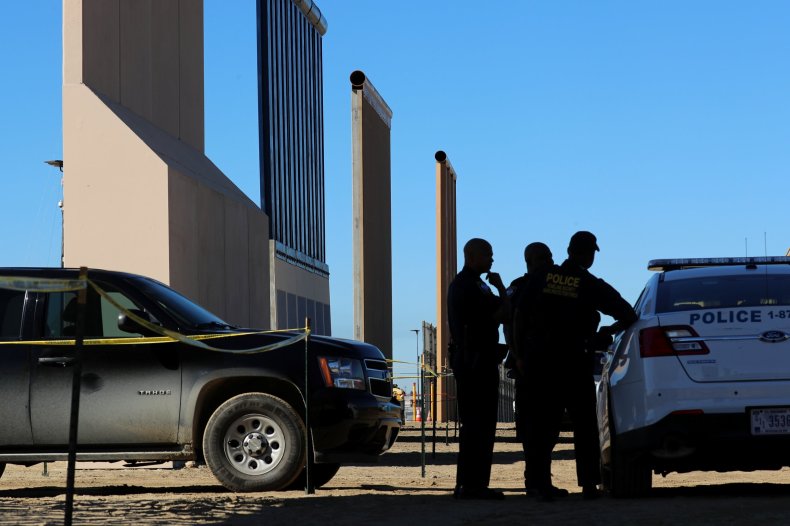 Construction of eight wall prototypes in the San Diego sector were completed in late October. Six companies built the eight sample walls. Four are made of concrete and the rest are constructed of "other materials." The walls were required to be at least 6 feet deep and 18 to 30 feet high to deter illegal crossings.
Testing the prototypes is the first step in Trump's effort to select materials that will constitute the wall he vowed to build along spans of the 2,000-mile U.S.-Mexico border.
"The president is committed to constructing a border wall to prevent illegal immigration, stop the scourge of drugs and gangs, and better protect the American people," White House Deputy Press Secretary Hogan Gidley told Newsweek in an email Wednesday. "He is pleased with the progress made on the prototypes and will be briefed when they are completed and tested."
Trump is expected to personally inspect the border wall prototypes, but a date has yet to be set, the White House said.
Wednesday morning Trump retweeted a tweet authored by his social media director and assistant Dan Scavino, Jr. that included a time lapse of the erection of the prototypes.
"Time lapse video of the border wall prototypes, when they were being built in San Diego. Next phase underway: testing and evaluation period. #BuildTheWall #MAGA," Scavino tweeted.
Just this week, Ronald Vitiello, Customs and Border Protection's acting deputy commissioner, underscored the importance of a wall as a vital element in securing the border, despite record low apprehensions along the southern border.
Border Patrol made 310,531 arrests during the fiscal year, a decline of 25 percent from 415,816 a year earlier and the lowest level since 1971, immigration officials announced Tuesday.
Opponents of the wall have been equally as vocal, saying the wall is a waste of money and an insult to American values.
"Let me be clear: Trump's border wall is a waste of money and I will block funding for it," Sen. Kamala Harris (D-Calif.) tweeted during the prototype construction phase.
A report released earlier this year by the Government Accountability Office shows the 654 miles of fence already lining the border have been breached more than 9,200 times between 2010 and 2015.