Border Patrol Agents Complaining About Working Without Pay During Government Shutdown, Union Lawyer Says
U.S. Border Patrol agents are tired of working without pay during the partial government shutdown, according to the general counsel of the nation's largest federal employee union.
David Borer, who serves as general counsel for the American Federation of Government Employees (AFGE), told Hill.TV's Saagar Enjeti on Wednesday that the union is receiving a large number of calls from border agents desperate to receive their paychecks. He called on leaders from both parties in Washington, D.C., to end the shutdown.
"Members, many of them, are calling us, saying, 'I need to get paid,'" Borer said. "You can debate border security all day long, but you can't do it with people locked out and not able to feed their families."
The AFGE represents more than 670,000 federal government workers.
Borer made the comments in response to a question about remarks from National Border Patrol Council President Brandon Judd, who has claimed federal employees support the shutdown over President Donald Trump's proposed wall along the southern border with Mexico.
Judd, an ally of Trump, told reporters at the White House earlier this month that "there's also a lot of talk on this shutdown, that federal employees do not agree with the shutdown. I will tell you that's not true," according to Politico.
He has also claimed that a voluntary survey last year of border patrol agents in Tucson, Arizona, and Laredo, Texas, found that 90 percent of respondents said a "wall system in strategic locations is necessary to securing the border," the Associated Press reported. More than 5,350 agents work in the two locations, and nearly 700 agents responded to the survey.
U.S. Customs and Border Protection did not immediately comment to Newsweek when asked how many Border Patrol agents are working without pay amid the shutdown. Last month, the Associated Press and Laredo Morning Times reported that 54,000 CBP and Border Patrol agents would be working without pay, citing Representative Henry Cuellar of Texas.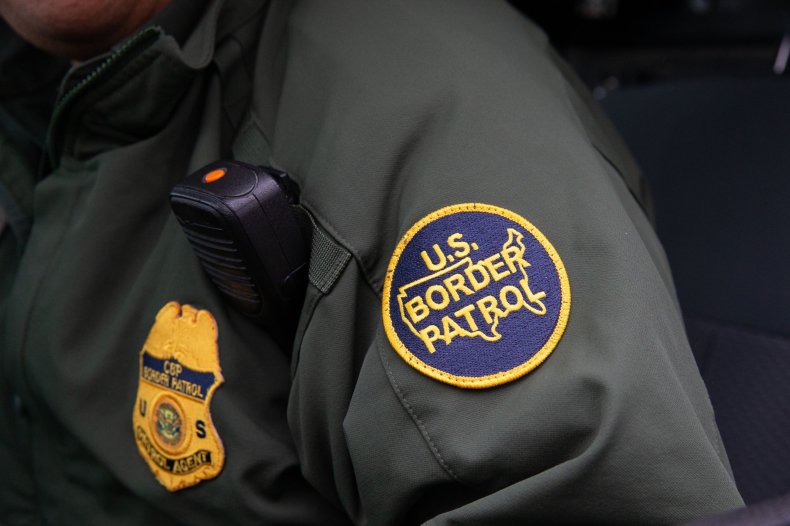 About 800,000 federal workers missed a pay day on Friday. Almost 80 percent of U.S. workers live paycheck to paycheck, according to a 2017 CareerBuilder survey. Federal employees are struggling financially as the shutdown, catalyzed by Trump's demand for $5.7 billion in funding for a wall along the border, entered its 26th day on Wednesday.
Federal workers are looking for temporary jobs during the shutdown, NPR reported.
Kevin Hassett, the chairman of the Council of Economic Advisers, said on Tuesday that each week the government shutdown continues, quarterly economic growth will decrease 0.13 percentage points, according to The New York Times.
On Wednesday, House Speaker Nancy Pelosi called for Trump to reschedule his State of the Union address, citing security concerns due to the shutdown.
"Both the U.S. Secret Service and the Department of Homeland Security have not been funded for 26 days now—with critical departments hamstrung by furloughs," she wrote in a letter to the president. "Sadly, given the security concerns and unless the government re-opens this week, I suggest that we work together to determine another suitable date after government has re-opened for this address or for your to consider delivering your State of the Union address in writing to Congress on January 29th."