Border Agents Say Sector's Apprehensions Could Exceed Numbers From 2019's 'Migrant Crisis'
Border Patrol agents said this past Saturday the total number of migrant encounters reported within Texas' El Paso Sector by the end of the 2021 fiscal year could exceed the number reported in that area in 2019, the last time a significant increase in migrants attempting to cross the U.S.-Mexico border occurred.
"The El Paso Sector is on pace to meet or exceed the record numbers from the 'Migrant Crisis' in FY19," sector officials said in a June 24 news release.
By June, border officials reported 135,326 encounters with migrants in the El Paso Sector during the current fiscal year, a 288.4 percent jump over the number of encounters reported in the area by the same time in the 2020 fiscal year. Border officials reported an estimated 182,000 total migrant encounters in the El Paso Sector during the 2019 fiscal year.
Most migrants intercepted by El Paso border agents were traveling to the U.S. from Mexico, Ecuador, Guatemala, Honduras and Cuba, according to U.S. Customs and Border Protection (CBP).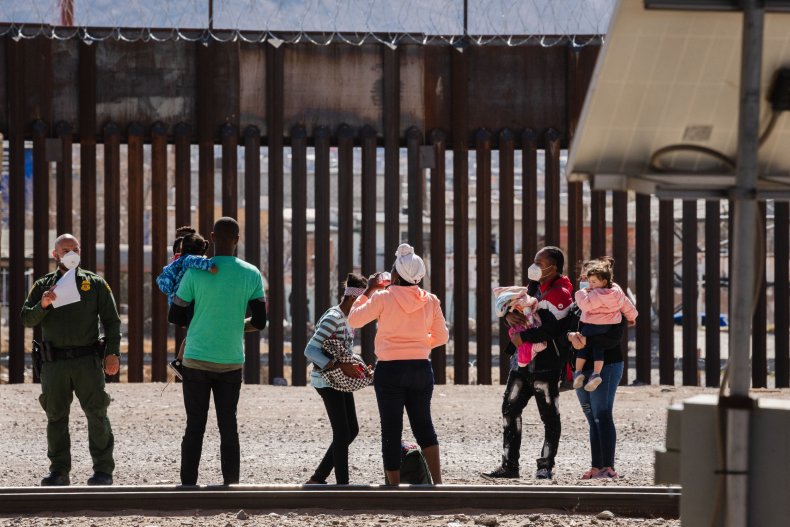 The announcement from officials in El Paso came days after CBP said the total number of migrant encounters reported along the U.S.-Mexico border last month increased by 5 percent over the number reported in May, with more than 188,000 June encounters documented.
More than 1.2 million migrant encounters have been reported by border officials so far this fiscal year, according to CBP data. That total number of migrant encounters has already exceeded the more than 1.1 million total encounters CBP officials reported in 2019.
According to El Paso border officials, a majority of migrants attempting to cross into the U.S. have been single adults. That group of migrants, which makes up 77 percent of the total encounters reported in El Paso, is "attempting to evade arrest and NOT seek asylum," according to the CBP.
More than 15,800 unaccompanied migrant children have also been intercepted in the El Paso Sector so far this fiscal year. That number, officials said, is more than three times the number of migrant children that border officials encountered last year.
The El Paso Sector credited the "historic pace" of migrant encounters with the rescues, fatalities and human smuggling attempts reported in recent months. Border officials said agents have aided in 235 migrant rescues, reported 20 migrant deaths and interrupted 920 smuggling attempts so far this fiscal year. Three dozen border officials in El Paso have also been assaulted in the line of duty, according to the CBP.
In addition to handling illegal border crossings, border agents in El Paso said, sector officials confronted more than 1,800 individuals involved with nearly 200 stash houses, with drugs ranging from marijuana to fentanyl intercepted.
In a June 24 tweet, El Paso Sector Chief Gloria Chavez shared statistics from the El Paso Sector's State of the Sector announcement and celebrated the work of the agents within her region.
"HUGE Kudos to our Border Patrol Agents who work tirelessly every day in protecting the borders of the #USA," Chavez wrote.
Newsweek reached out to the U.S. Department of Homeland Security for comment and will update this story with any response.