Border Agents Unknowingly Provided Security At Drug Dealer's Wedding
Border Patrol officers are fuming after they discovered they unwittingly provided security at the wedding of an American drug smuggler and his Mexican bride during a ceremony at the U.S.-Mexico border.
The groom, Brian Houston of San Diego, who is free awaiting sentencing in a San Diego federal court for drug smuggling, wed his fiancée Evelia Reyes, of Mexico last month at Border Field State Park in California while a crowd cheered and even Border Patrol agents cracked a smile, the Houston Chronicle reported.
Agents, however, were clueless at the time about Houston's criminal past although they ran a background check on him.
"The agents are upset, feel like they were taken advantage of, feel like they were duped," Joshua Wilson, vice president of the National Border Patrol Council Local 1613, told the San Diego Union Tribune. "Turns out we provided armed security for a cartel wedding."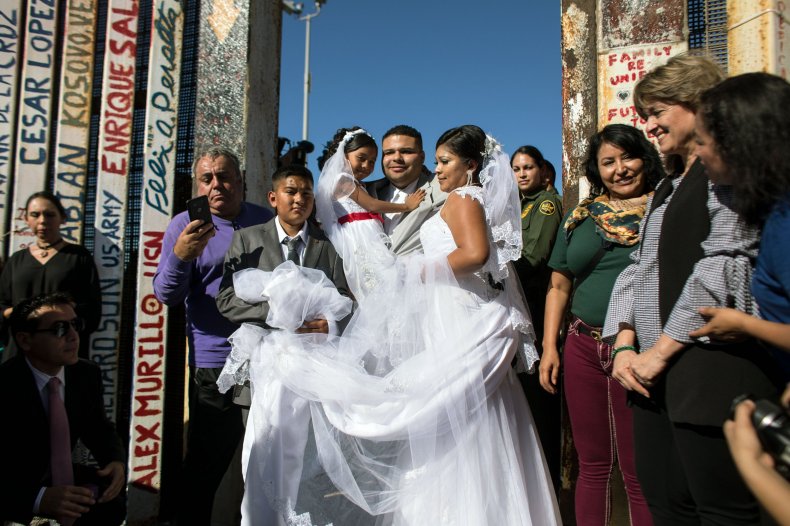 Houston was arrested in February as he crossed through the San Ysidro Port of Entry. Agents say they discovered 43 pounds of heroin, 47 pounds of methamphetamine and 43 pounds of cocaine hidden in his Volkswagen Jetta. He pleaded guilty and will be sentenced on February 23.
Houston and his bride-to-be were one of 12 families hand-picked by the Border Patrol to meet at the gate, which opens for about an hour before International Children's Day so loved ones barred from entering either country can reunite briefly under the eye of federal immigration agents.
Border Patrol officials selected Houston from dozens of applicants, according to Enrique Morones, whose nonprofit group Border Angels partners with the agency to coordinate the annual event since 2013.
"We were shocked to learn this past week of Brian Houston's very serious criminal situation. That goes against everything Border Angels stands for," Morones told the Union-Tribune. "Border Angels is a humanitarian group serving immigrants that started decades ago by leaving water and other supplies in the desert for border crossers."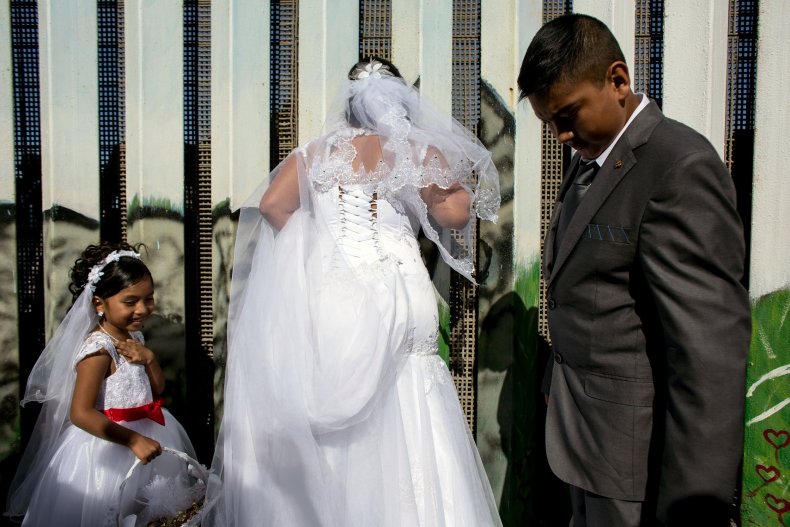 Border Patrol spokesperson Takae Michael said Houston was "screened through an internal vetting process based on biographical information provided to us" by Morones.
"A review of the provided information, through our DHS [Department of Homeland Security] systems, did not indicate criminal activity," Michael told the Union-Tribune.
Weddings usually aren't allowed, but Border Patrol allowed the nuptials after the bride showed up in her wedding dress. After the wedding, Reyes returned to Mexico and Houston back to the U.S.