Border Apprehensions in 2019 Have Already Broken 10-year Record 'Only 7 Months In'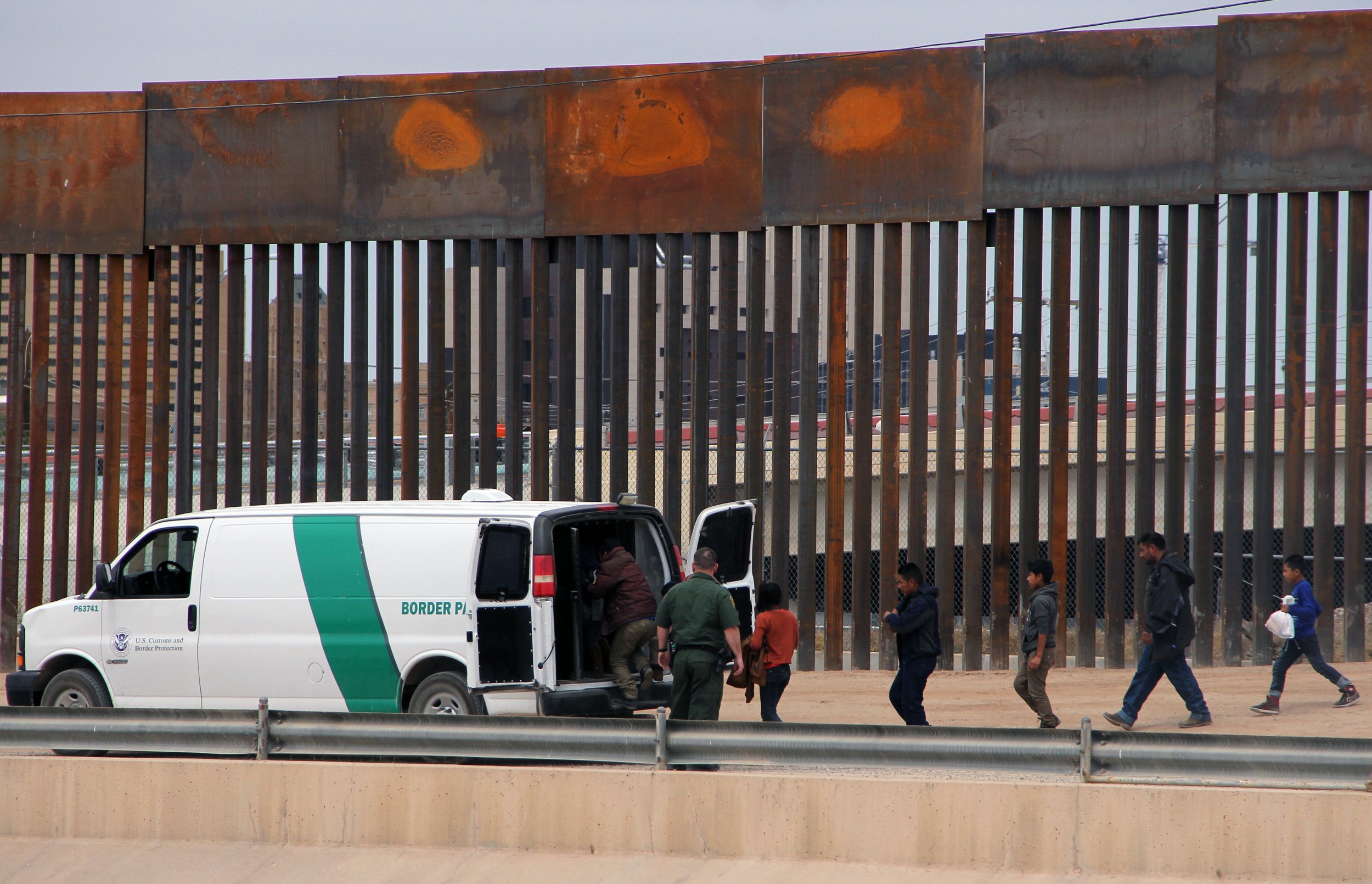 More people have been caught this year entering the U.S. illegally at the southern border than at any other time since 2009, U.S. Border Patrol Chief Carla Provost testified to a Senate panel on border security on Wednesday.
"Our apprehension numbers are off the charts compared to recent years," Provost told members of the Senate Judiciary Subcommittee on Border Security and Immigration. She called for greater "consequences" for those caught crossing into the U.S. illegally, outside designated ports of entry.
Since the start of the fiscal year on October 1 through April 30, Border Patrol agents apprehended 460,294 people on the southern border, Provost said.
In 2009, agents apprehended 540,865 people at the southern border during the entire fiscal year. Every year since then, the numbers have fallen below the half-million mark.
But, Provost said, "as of Sunday, only seven months into the year, we have now surpassed the total southwest border apprehensions of every fiscal year since 2009."
Addressing the recent surge in families arriving at the border to seek asylum, Provost said the number of family units and unaccompanied children apprehended at the border had "skyrocketed to 64 percent of southern border apprehensions."
"For the first time in Border Patrol history, nearly half of the adults we apprehended in April brought children," Provost said, asserting that so far this fiscal year, the agency had apprehended 248,197 migrants belonging to family units, as well as 44,779 unaccompanied children.
With U.S. immigration officials repeatedly warning of "fake families" arriving at the border in hopes of improving their chances of gaining asylum, Provost said migrants "have received the message loud and clear: Bring a child, you will be released."
Since March 19, Border Patrol has been releasing noncriminal family units whose asylum applications have been processed from locations that are "dangerously over capacity." More than 30,000 people have been released to date, according to Provost.
The Border Patrol chief said the situation at the border represents "both a humanitarian and a border security crisis," calling on Congress members to address it.
"Crisis is the word so many are now using to describe the border, but now we need more than words. It's time to act," she said.
"We cannot address this crisis by simply shifting more resources or building more facilities," the Border Patrol chief said. "It's like holding a bucket under a faucet. It doesn't matter how many buckets you give me if we can't turn off the flow.
"To address the flow of illegal immigration, there must be consequences for illegally crossing the border," she said.
It is unclear exactly what kind of consequences Provost had in mind, but the Border Patrol chief said that being able to detain migrants was crucial to deterring them from crossing the border.
The U.S. Immigration and Customs Enforcement agency (ICE), Provost said, was also "quickly running out of space to detain adults during their immigration proceedings."
The Border Patrol head said her "greatest concern is that we will have to begin releasing single adults," in addition to noncriminal family units. "We must maintain the ability to deliver consequences, or we will lose control of the border," she said.
With the influx of asylum-seeking families arriving at the U.S.-Mexico border, the Border Patrol chief said that agents had already been struggling to secure the border because they had to "process and care for families and children" arriving on U.S. soil.
"I joined the Border Patrol nearly 25 years ago because of my strong belief in our border security mission," Provost said. "I could never have envisioned that today, agents would spend at least 40 percent of their time as child care professionals, medical caregivers bus drivers and food service workers.
"Every agent that I pull off the line to process and care for families and children increases the risk that illegal border crossers will get passed us including those smuggling drugs and other contraband," she said, adding later that as the agency fodcuses its resources "on the immediate humanitarian needs, we've been forced to put the nation's security at risk."