Border Arrests Last Month Drop for First Time in 2019, Still Top 100,000
The number of migrants arrested along the southern border of the United States dipped for the first time this year, but the number of arrests still topped 100,000 for the fourth-consecutive month.
The Department of Homeland Security released its June numbers on Tuesday, and they said officials arrested 104,344 in June — down from more than 144,000 in May. The decreases were across the board, meaning all demographics had fewer numbers than the previous month.
Homeland Security released a statement about the latest numbers, claiming the lessened amount of detained migrants could help them address well-being for children and other migrants.
"The reduction in apprehensions accounts for decreases across all demographics, including unaccompanied minors, family units and single adults, as well as decreases in migrants from all Northern Triangle countries, particularly those coming from Guatemala," DHS said.
"Decreasing apprehension numbers will provide greater opportunities for the DHS to address capacity challenges for those in custody and speed the movement of unaccompanied children into Health and Human Services (HHS) care."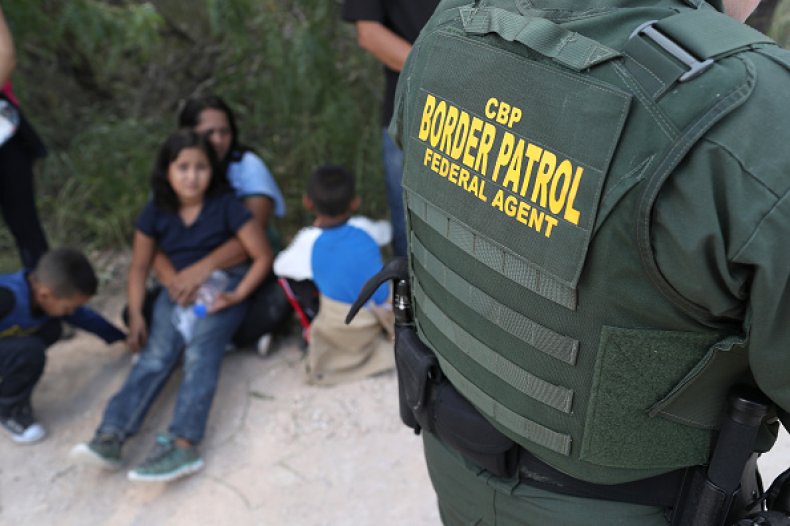 Though the number of arrests in June is down from May, it is still more than double the number of apprehensions in June 2018 (43,180).
The reduced number from May to June this year follows the Trump administration working with Mexico to have Mexican law enforcement officials help crack down on migrants passing through Mexico, or else face lofty tariffs.
Mexico has deployed thousands of troops around the country, from its southern border with Central American countries — where most immigrants hail — all the way to the U.S. border, where they have apprehended families who are sometimes just a few steps from American soil, according to the Washington Post.
"The southern border is being policed very well by Mexico," Trump said last Friday. "You'll see the numbers starting to come in very well."
The migrant arrests in January this year was slightly less than 60,000, and it has steadily climbed each month until today's numbers were released.
Here are the arrests numbers for 2019:
January — 58,288
February — 76,533
March — 103,729
April — 109,474
May — 144,278
June — 104,344
Many migrants seeking asylum in the United States have been sent back to Mexico to wait, as detention facilities inside the U.S. border have become overcrowded and a bone of contention between political parties in Washington.
Those awaiting asylum hearings while in Mexico are forced to find jobs and make a living in the Mexican border towns, some of which have heavy crime.