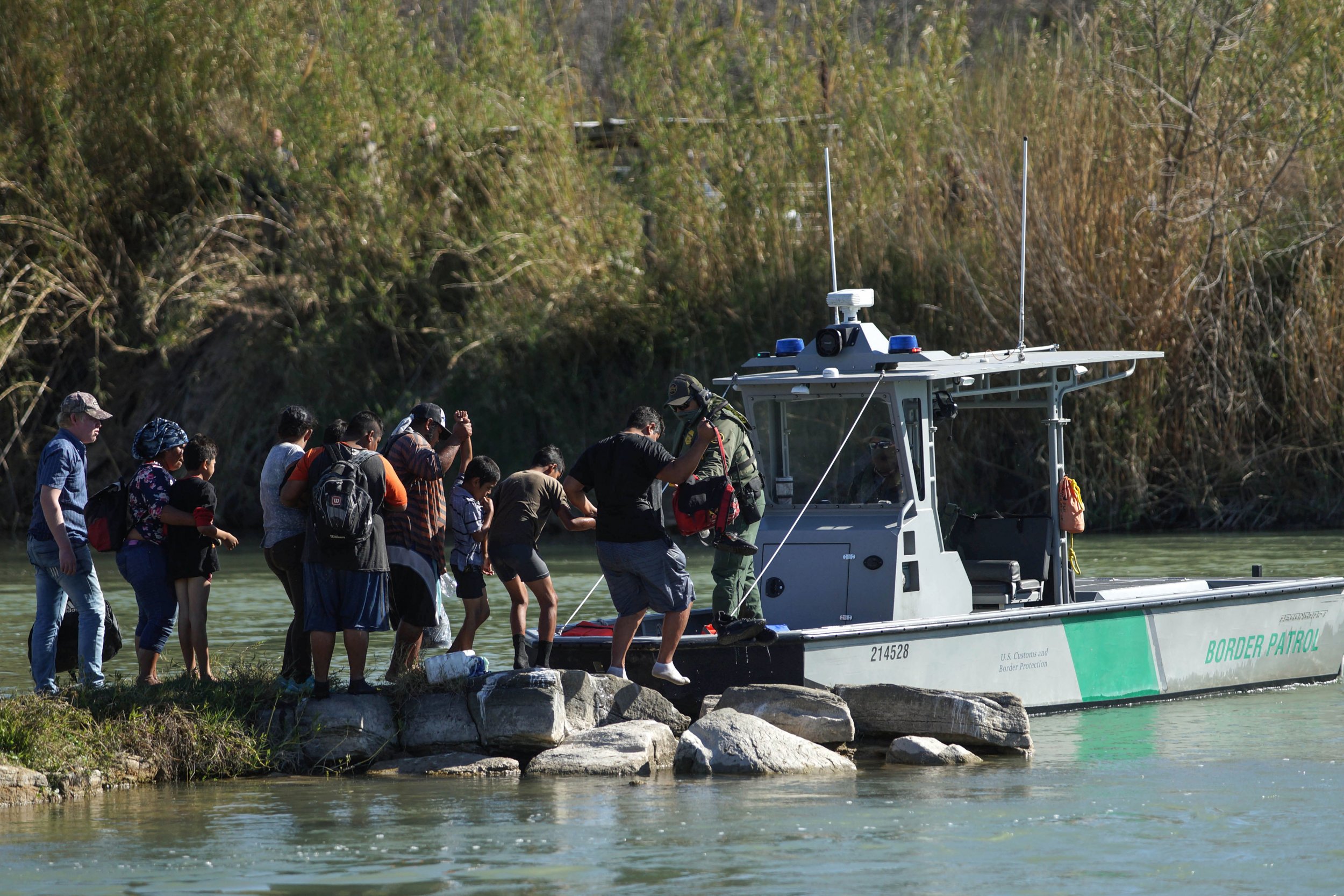 Border enforcement authorities announced Tuesday that more than 76,000 migrants crossed the U.S. border with Mexico without authorization last month, the highest February number in 12 years.
The monthly rate of illegal border crossings more than doubled from the same period last year, making it a record high in President Donald Trump's tenure in the White House. Trump is currently seeking additional funding for his proposed border wall by declaring a national emergency using his executive powers. Republican Senate Majority Leader Mitch McConnell said Monday the Senate is likely to pass a resolution blocking Trump's emergency declaration at the southern U.S. border. Trump, though, has said he will veto the resolution.
U.S. Customs and Border Protection Commissioner Kevin McAleenan and U.S. Border Patrol Chief of Operations Brian Hastings held a press conference to explain how illegal border crossings hit yet another record for the fourth time in five months. McAleenan said the border patrol and customs agencies were at a "breaking point."
The Tuesday CBP report says family units and unaccompanied alien children (UAC) make up 60 percent of those apprehended along the southern U.S. border.
The federal border security officials said new restrictions and a reduction in points of entry have not slowed larger and larger groups of dozens or even hundreds from attempting to cross through remote areas of New Mexico, Texas and Arizona. The CBP 2019 fiscal year report details how Family Unit Aliens (FMUA) "are crossing our borders in record numbers," marking a 300 percent increase in the number of apprehended family units versus the 2018 fiscal year.
"The system is well beyond capacity, and remains at the breaking point," McAleenan said at the Tuesday press conference detailing the 2019 fiscal report. "This is clearly both a border security and a humanitarian crisis."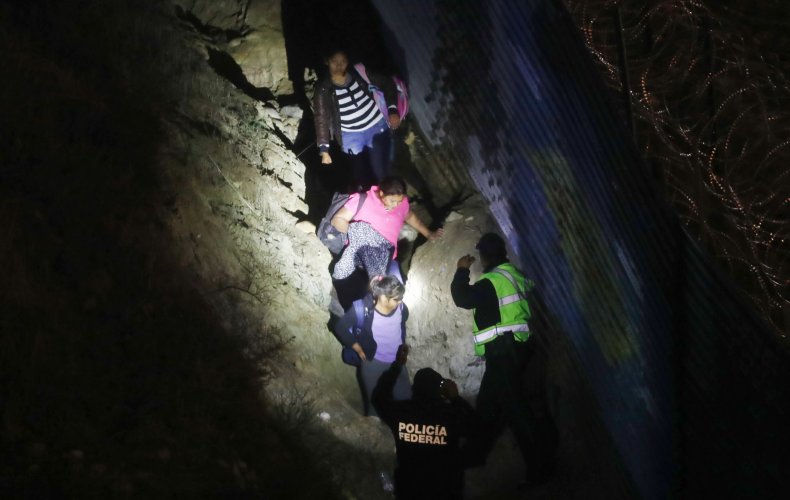 McAleenan said more than 90 percent of the new arrivals are from Guatemala and they were using expedited forms of transportation, including buses, to pass through Mexico at faster speeds. The CBP commissioner said Central American migrants used to take weeks to reach the U.S. southern border but are now regularly passing through Mexico in a matter of days. Other migrants are arriving from Honduras and El Salvador.
The report notes 70 large, separate groups of more than 100 people arrived at the border last month, totaling 12,069 apprehensions by border security officials.
Immigration and Customs Enforcement detention facilities have enough space to detain around 3,000 migrant family members. But more than 28,000 migrants crossed over the U.S. border in January.
"The vast increases in families and children coming across our border, in larger groups and in more remote areas, presents a unique challenge to our operations and facilities, and those of our partners, including the NGOs who work to assist these individuals and families throughout their immigration proceedings," McAleenan added.
The CBP report called for additional resources for more comprehensive health screenings, particularly for migrant children. The agency is setting up a new processing center in El Paso to provide more adequate shelter for migrant families and unaccompanied minors.