Trump Officials Acknowledge Sixth Migrant Child Death in U.S. Custody in 6 Months After None the Previous Decade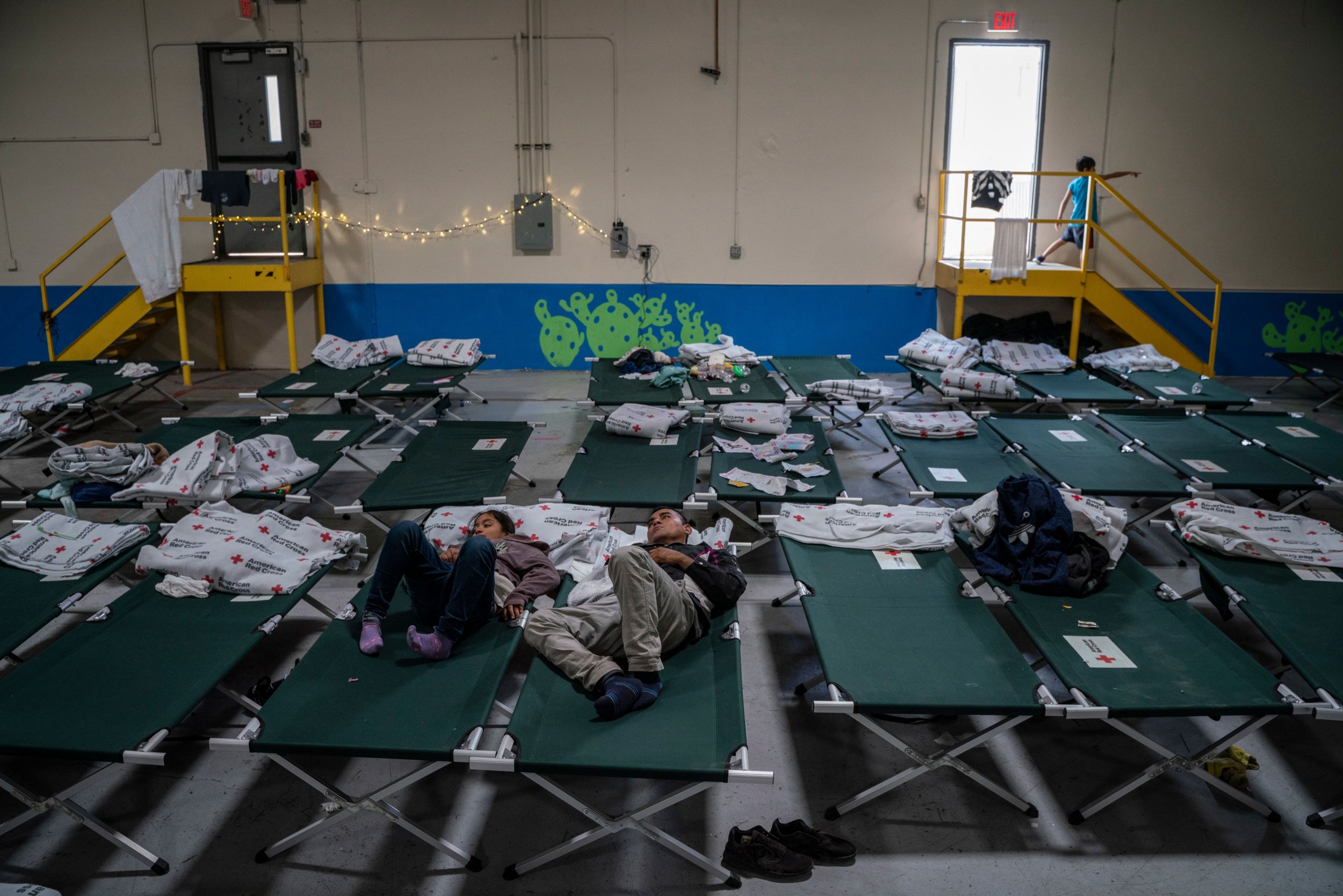 News broke last night that a 10-year-old girl from El Salvador died in U.S. custody last September, a death that had gone previously unreported by the U.S. Department of Health and Human Services.
Six children have now died since President Trump began his "zero tolerance" immigration policy that led to the separation of migrant children from their families. (The practice of separating families has since been ended, but a number of families still remain separated, and the Trump administration has said it could take up to two years to successfully reunite them all.)
Before December of 2018, no child had died in HHS custody for more than a decade. The large, unprecedented number of child deaths in the care of border protection agents is partially because more children are being held by U.S. Customs and Border Protection and HHS and for longer periods of time. From December 2018 through February this year, CBP agents spent a combined 57,000 hours at hospitals.
Carlos Hernandez Vasquez, 16, died of influenza on Monday; Wilmer Josué Ramírez Vásquez, 2, died last week after a stay in the hospital; Juan de León Gutiérrez, 16, Jakelin Caal Maquin, 7, and Felipe Alonzo-Gomez, 8, all died within the last six months. Mariee Juárez died at just 20 months old after being held at a detention center with her mother in Texas.
Border patrol agents say that their resources are stretched thin and that they are overwhelmed. More than 300,000 migrants were apprehended at the U.S. southern border between January and April of 2019, many were part of family units seeking asylum from El Salvador, Guatemala and Honduras, where they say they face economic hardship and violence.
President Donald Trump has accused asylum seekers of gaming the system or lying about what they're fleeing from. He's suggested that the U.S. close off its entire southern border and indicated that he wouldn't be opposed to revisiting family separations. Late last year, the president sent 5,200 members of the U.S. military to the southern border and said that if any migrant throws a rock, the military should use gunfire in return.
"It is unacceptable that the nation is hearing about this tragedy for the first time eight months after her death and it raises serious questions about how many other migrant children's deaths the Trump administration either doesn't know about, doesn't care about, or is sweeping under the rug," wrote Jess Morales Rocketto, Chair of Families Belong Together, an anti-family separation advocacy group. "How many children are there that we don't know about? President Trump and his administration has their blood on his hands. Congress must investigate this nefarious pattern of tragic deaths immediately."
The latest child to die in custody, whose name has not been disclosed, had a history of congenital heart defects and died while hospitalized in Nebraska, according to officials.
Mark Weber, a spokesperson for the Department of Health and Human Services, said that the girl was in a "medically fragile state" when she entered the care of the Office of Refugee Resettlement facility in San Antonio, Texas. She was given a surgical procedure and then suffered complications that eventually led to her death.
Officials are not required to announce these deaths to the public, prompting Democrats to ask for an investigation into how many unannounced deaths of minors there may have been over the past eight months.
Democratic Congressman Joaquin Castro of Texas told CBS News that he believed the Trump administration was covering up the death of the minor. "It's outrageous that another child has died in government custody and that the Trump administration didn't tell anybody," he said.
President Donald Trump, meanwhile, tweeted shortly after the death was announced that "Democrats don't want to fix the loopholes at the Border. They don't want to do anything. Open Borders and crime!"
Tom Perez, chair of the Democratic National Committee wrote in a statement, "Cruel is too kind a word to describe the depravity of this administration. These children and their families deserve so much better. How many more kids will die before the Republican Party wakes up and takes a stand against this president's inhumane policies and failed border strategy?"
This story has been updated to reflect that a 10-year-old girl from El Salvador has died in U.S. Department of Health and Human Services custody, a previous version stated that she was in U.S. Customs and Border Protection custody.