While some progressives have slammed the Biden administration for making a U-turn on its immigration approach, Texas and Arizona border mayors are welcoming Vice President Kamala Harris' "do not come" message to migrants. For these communities, the new strategy is only the beginning.
"That's just about the best thing that she could offer right now because they need to understand this is a situation that's going to take some time to fix," Mayor John Ferguson of Presidio, Texas, told Newsweek.
"For her to say 'stay home,' that's what we want [migrants] to do—not because we don't want them in the United States, but right now it's just not the time for people to continually expect to come to the United States and think that they're going to be admitted into the country," Ferguson said.
Presidio, which has a population of 4,426, is situated on the Rio Grade River, just opposite of the U.S. southern border from Ojinaga, Chihuahua.
Back in March, Ferguson previously told Newsweek that Border Patrol figures showed that the town had seen an increase in adult migrants coming across the border amid record-breaking numbers from the Department of Human and Health Services.
Since Biden has begun directly discouraging migrants from coming to the border, Feguson said there's been a slight downward trend, but that Border Patrol in Presidio remains busy.
Mayor Pete Saenz of Laredo, Texas, is hoping Harris' tougher stance will further that shift. In his border town, Saenz told Newsweek that Border Patrol has seen a 650 percent increase in illegal crossing this fiscal year. With its population of roughly 236,000, Laredo is the third most populated city on the border.
"From our standpoint here in Laredo, Texas, we welcome those remarks. We've heard those remarks from President Biden, now we're hearing from Vice President Harris and of course we appreciate those remarks but the proof is in the pudding," Saenz said.
During a two-day visit to Guatemala and Mexico this week, Harris seemed to present a change in tone in the administration's immigration approach.
"I want to be clear to folks in this region who are thinking about making that dangerous trek to the United States-Mexico border: Do not come. Do not come," Harris said at a Monday news conference with Guatemalan President Alejandro Giammattei.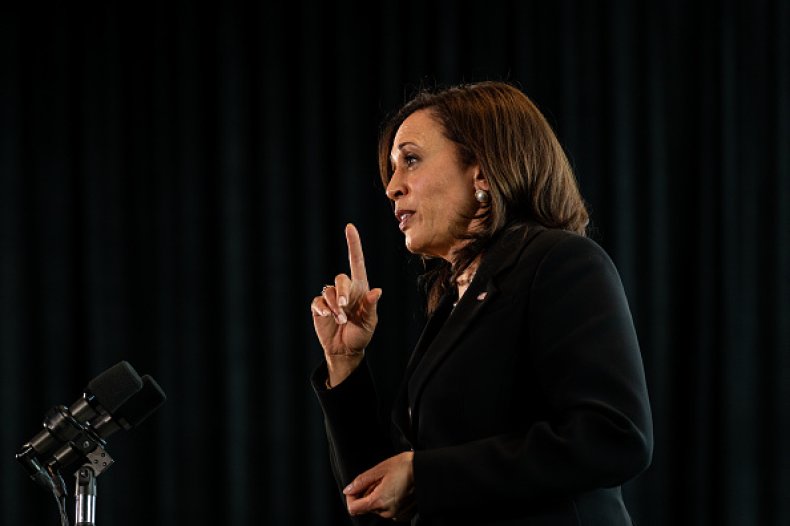 Harris' remarks drew criticisms from progressives like New York Representative Alexandria Ocasio-Cortez, who called the statement "disappointing," and Michigan Representative Rashida Tlaib, who referred to the position as a "stay-there-and-die" approach.
But the vice president defended her remarks and the decision to leave the border off her trip itinerary, saying that the purpose of her travels were to address the causes of migration from places like Guatemala.
"I've been to the border before, and I will go again — but when I'm in Guatemala dealing with root causes, I think we should have a conversation about what's going on in Guatemala," Harris told reporters on Tuesday.
Ferguson said he hopes Harris' efforts in the Latin American region are successful at getting to the source of mass migration to the U.S.
"The federal government has talked and talked over the years about needing immigration reform and at some point, you've got to try to take action. So I think this is the first step," Ferguson said. "A big obstacle to getting much of anything accomplished is the corruption that's entrenched in Latin American nations."
"I wholeheartedly support what [the Biden administration] is trying to do and I'm sure they're going to receive lots of criticism. But it's a long-term process, so I salute them for getting started," he added.
Mayor Donald Huish of Douglas, Arizona, told Newsweek that he's also "very pleased" with Harris' comments, but worries that it may be too late for towns like his that have become overwhelmed by the number of people at the border.
"I hope this strong message will be given as a directive to Homeland Security. However, it will be extremely difficult to close a door which has already been opened," Huish wrote in an email. "The number of illegal traffic in our community has increased dramatically."
In Laredo, Saenz is hoping the federal government will provide some quick relief in the interim. His town has also seen a surge in single adult migrants, rather than the unaccompanied minors who Biden has promised to grant asylum to.
The mayor said Border Patrol has recorded close to 77,000 arrests in Laredo, 94 percent of which have been single adults. Of those arrests, children make up about 4 percent and families consist of only 2 percent.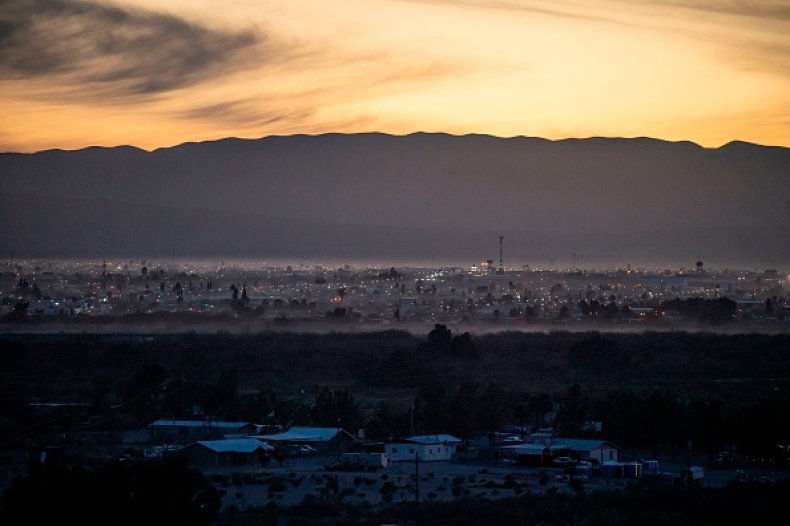 Saenz is most concerned with the drug cartels that have resulted in an influx of stash houses in the Laredo area.
"We definitely need to secure the border. The border is not secure and I don't say that politically, it's a fact," Saenz said. "We need help. We need resources."
He added: "If we don't get the necessary resources and there's the proliferation of these stash houses, at some point, something's gotta give. Obviously, we don't want to put the local people in more danger than we have now with the ongoing situation."
But despite their support for the Biden administration's tougher immigration stance, all three border mayors believe that asylum seekers should still be provided some way to escape from their dire living conditions.
"I hope the administration is working on true humanitarian policies, which would allow legitimate asylum seekers the ability to be processed at the border. I am hopeful, but very cautious at this point," Huish said. "The adage of 'actions speak louder than words' is appropriate at this time."
"We need to discourage [illegal border crossings] as much as we can and have them apply from other places, or at least create safe zones if they feel uncomfortable in the country that they live," Saenz said.
Ferguson added: "I have always opposed building a wall. I feel like that is just the wrong thing to do. It cuts us off from our neighbors to the south and I think it flies in the face of the spirit of which our country was made."