Border Patrol: 7-Year-Old Guatemalan Migrant Girl Dies in Custody From Exhaustion and Dehydration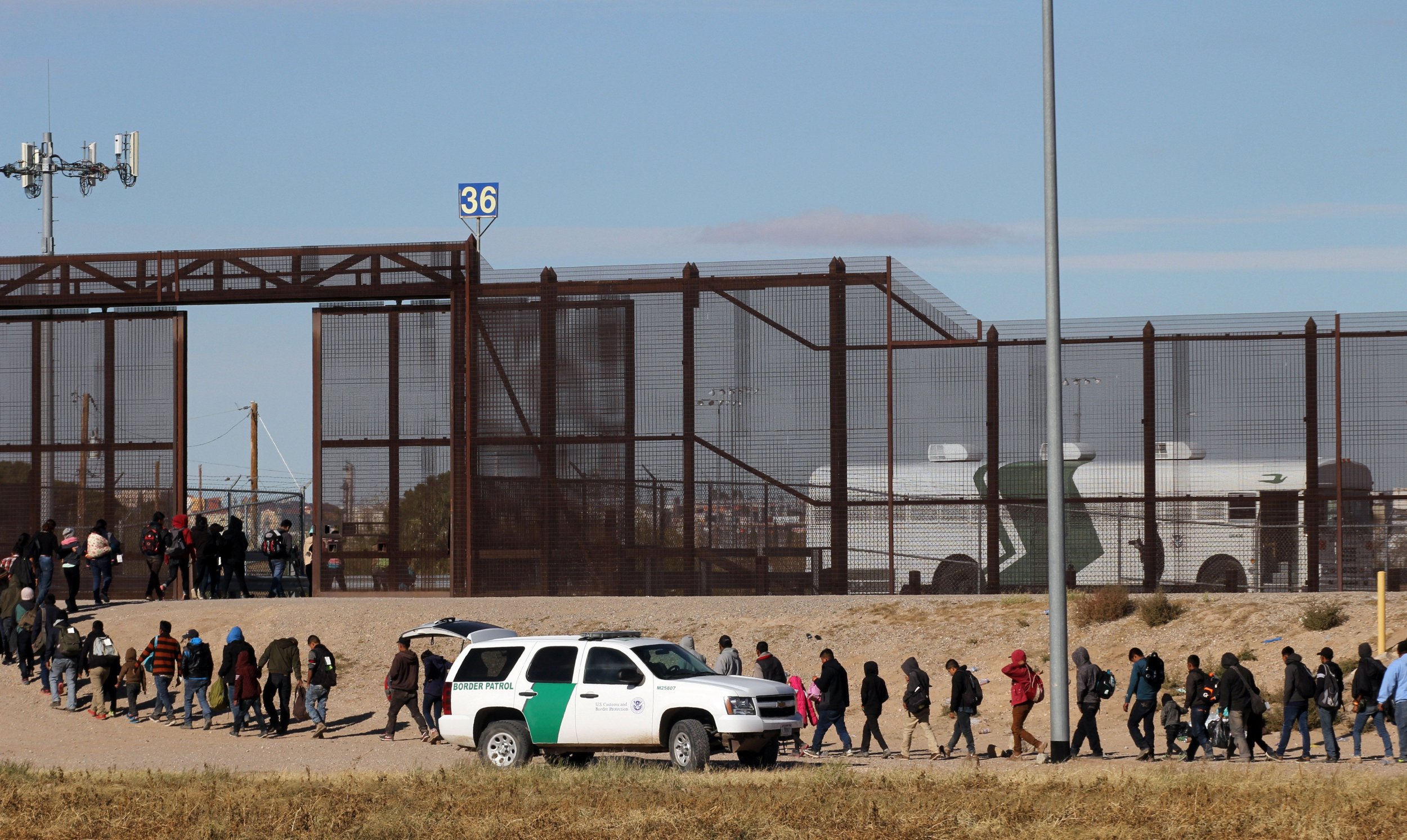 U.S. Customs and Border Protection confirmed that a 7-year-old Guatemalan migrant girl had died in Border Patrol custody from exhaustion and dehydration.
The young girl—whose identity has not yet been released—was captured last week after illegally crossing from Mexico to New Mexico with her father and more than 100 other migrants, according to The Washington Post. On December 6, at around 10 p.m., the group of approximately 163 people approached border agents and turned themselves in for detention.
Eight hours later, while in custody, the girl started experiencing seizures, according to CBP records reviewed by The Post. Authorities soon learned that she "reportedly had not eaten or consumed water for several days" and immediately transported her to Providence Hospital in El Paso, Texas, where she went into cardiac arrest. Although she was revived, she failed to recover and died less than 24 hours after arriving at the medical center.
It was unclear whether the girl was sufficiently looked after or provided with food and water while in custody. CBP told The Post that the agency was investigating the death to ensure appropriate procedures were followed
"Our sincerest condolences go out to the family of the child," CBP spokesperson Andrew Meehan said in a statement to The Post. "Border Patrol agents took every possible step to save the child's life under the most trying of circumstances… As fathers and mothers, brothers and sisters, we empathize with the loss of any child."
The arrest and detainment of migrant families soared under President Donald Trump in 2018. November alone saw the capture of 25,172 "family unit members" and 5,283 "unaccompanied minors" on the Southwest border, a new high for the Trump administration. The two groups made up almost 60 percent of total border arrests last month.
CBP Commissioner Kevin McAleenan told the Senate Judiciary Committee this week that the migrant detention facilities were "incompatible" with the demographics crossing the border as they "were built decades ago to handle mostly male single adults in custody, not families and children."
In recent months, the southern border has drawn worldwide attention after the president repeatedly condemned thousands of arriving Central American migrants as "invaders" and "criminals."
CPB did not immediately respond Newsweek's request for comment.