A veteran Border Patrol agent in Texas along the Laredo sector was arrested for soliciting prostitution from an undocumented immigrant while he was off-duty. Donato Cantu, 43, was arrested and charged with prostitution. The U.S. Customs and Border Protection (CBP) agency said Cantu has been with them for more than a decade.
"He has been with the service for over 13 years. As a matter of policy, U.S. Customs and Border Protection does not comment on ongoing investigations," the agency said in a Laredo Times report. "Inquiries regarding the case are best directed to the Webb County District Attorney's Office."
CBP went on to say it "holds its employees accountable and expects the entire workforce to adhere to the agency's standards of conduct."
Meanwhile, Cantu denies he ever paid for sex.
The allegations date back to June of 2018 when the CBP Office of Professional Responsibility began an investigation with help from the Federal Bureau of Investigations. They found that an undocumented immigrant began posting on social media to solicit clients for prostitution.
The posts were reportedly made by someone named Jocelyn Garcia-Garcia, a transgender prostitute.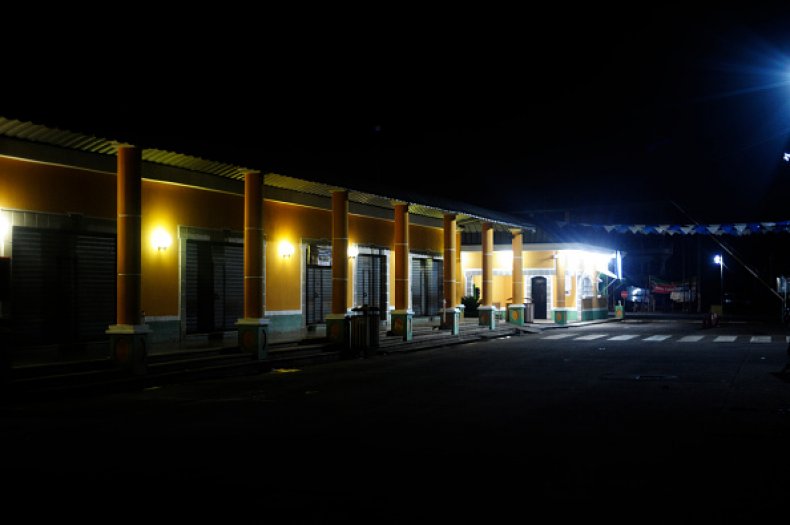 The investigation by the FBI and CBP into potential human smuggling led them to Garcia-Garcia, and eventually Cantu as one of the possible seekers of sex. The assistant district attorney in Laredo's Webb County declared there was enough evidence to issue a warrant for Cantu's arrest.
Garcia-Garcia was first arrested by Border Patrol more than a year ago in August 2018 for being in the United States illegally. After being held at a detention complex in Pearsall—about 100 miles north of Laredo—she admitted to special agents as being a prostitute promoting herself through social media.
"Garcia-Garcia stated that on social media, she would refer to her prostitution fee as a 'donation' for her time. Garcia-Garcia routinely charged $100 for 30 minutes," the affidavit stated.
Furthermore, Garcia-Garcia went on to tell potential clients she would pay for a hotel rental to meet them, or they could visit her at home.
"Garcia-Garcia stated she had resorted to prostitution because of difficulty obtaining legitimate employment due to being transgender and (an undocumented immigrant)," the affidavit read.
Further investigation showed Cantu was a communicator with Garcia-Garcia, the Laredo Times reported.
When Garcia-Garcia was brought to look at a photo lineup to identify clients, she said hundreds of them engaged with her, including Cantu back in 2015.
Garcia-Garcia said she faced difficulties finding a way into the United States, and lived with a sister until that sibling parted ways with a family. Garcia-Garcia at the time presented herself as male when she lived in the U.S., waiting tables at a restaurant. But after Garcia-Garcia transitioned, more lucrative doors opened through avenues like Craigslist and BackPage.
Garcia-Garcia began accepting "donations" for meetings as to not get banned from social media outlets allowing encounters. But according to the investigation, Cantu never offered a "donation" for meetings with Garcia-Garcia, something Cantu still claims to this day.