Stricter Border Enforcement Could See More Agents Helping to Smuggle People Into The Country, Study Suggests
Over the past two years, the Trump administration has overseen a hardline crackdown on immigration enforcement at the U.S.-Mexico border–but a new study suggests that tightened security could lead to an increase in "corruption" among immigration agents and officers, including Border Patrol agents.
How can that be? According to San Diego State University sociologist David Jancsics, "strict border enforcement" could encourage organized crime groups to "target federal law enforcement to help them with different smuggling activities."
"It's a good strategy for smugglers to reduce the risk of being caught during a random inspection," Jancsics told Newsweek in an interview on Wednesday.
So, as U.S. immigration authorities seek to crack down on smuggling at the border, organized crime groups choose the path of least resistance: paying an officer or agent to "turn a blind eye".
Further, Jancsics told Newsweek, unless an immigration officer or agent is caught, it is typically a "win-win" situation, with some CBP workers earning thousands or even millions of dollars on the side from the illicit deals with organized crime groups.
"There's a huge variation there, it's very interesting," he said. "In some cases, officers did receive millions of dollars, sometimes even up to $5 million over four or five years," he said. "But, of course, eight of 10 cases are not like this. The majority are just a couple of thousands of dollars. "
While Jancsics stressed that he does not believe corruption is widespread within the U.S. Immigration and Customs Enforcement agency, he said that he believes it "happens within every large organization."
In his study, which was published in Security Journal, Jancsics reviewed 160 cases, which took place in the past 10 years. At least 70 percent of those cases were from the southern border, he said, while the rest were from the northern border with Canada and airports throughout the country.
Most of the data was pulled from across three states: Texas, which covers the Rio Grande Valley Sector–the busiest sector for the Border Patrol, California and Arizona.
In addition to finding that corruption could be boosted by tightened border security, Jancsics also said he found that the best predictor for the type of corruption an immigration officer or agent was likely to engage in was the total number of years of service they had.
Those who were early on in their careers, he found, appeared to be more prone to getting involved in the trafficking of drugs or weapons. Meanwhile, those who were veterans were found to be more likely to engage in immigration corruption, helping smugglers bring immigrants across the border.
Of those with less than five years of service, Jancsics found that 56 percent were involved in drug trafficking, with higher levels of involvement from those working at the southern border. Among veterans, however, that number was nearly halved at 27 percent.
For immigration corruption, the San Diego State University researcher found the opposite, with 40 percent of veterans being involved in human smuggling, compared with 25 percent who were still early on in their careers.
These findings, Jancsics suggested, should have deeper policy implications when it comes to the hiring of Customs and Border Protection officers and Border Patrol agents, in addition to determining border policies.
"We have no idea of the actual extent of corruption, because this is just from the reported cases," Jancsics said in a separate statement published online. "So it's only the tip of the iceberg," he said.
Newsweek has contacted the U.S. Customs and Border Protection agency for comment for this article.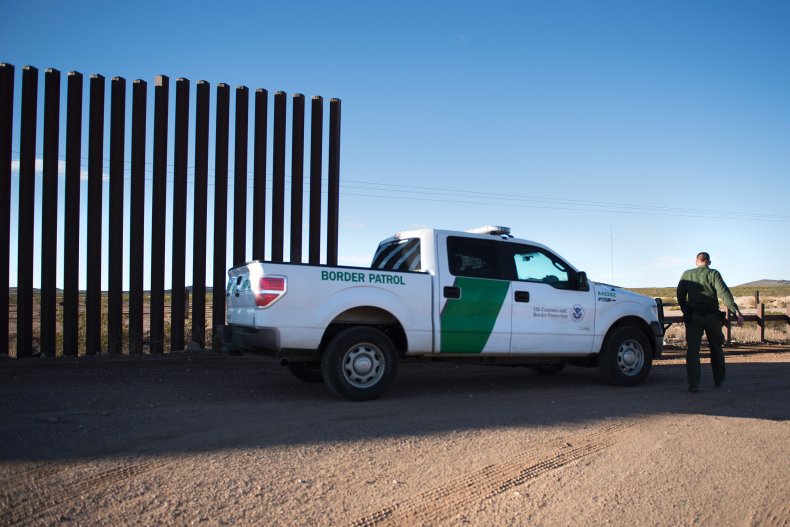 This article has been updated with comments from David Jancsics, the San Diego State University sociologist behind the study.