Border Patrol Agent Said 'Happy Mother's Day' to Mom Before Her 7-Year-Old Daughter Was Taken, Lawsuit Alleges
Two days before Mother's Day on May 11, Angelica Gonzalez-Garcia was told "Happy Mother's Day" by a U.S. Customs and Border Patrol agent before her 7-year-old daughter was taken from her.
That's according to a lawsuit filed by the ACLU of Massachusetts and two Boston legal firms against the government, which said the mother and daughter duo came to Arizona from Guatemala as asylum seekers on May 9. Days later, Gonzalez-Garcia and her daughter were separated as part of the Trump administration's "zero-tolerance" immigration policy.
One of the attorneys representing Gonzalez-Garcia, Susan Church, told Newsweek by phone that a border patrol agent told the mother they would be taking her daughter the next day and asked if she celebrated Mother's Day in Guatemala. When Gonzalez-Garcia said "yes," the agent responded, "Well, Happy Mother's Day," Church said. "She looked down and felt a tear and was about to cry, but she needed to be strong for her daughter."
When asked if it could confirm or deny the allegation or if there was an investigation being conducted, CBP told Newsweek in an email that per agency policy, it could not comment due to pending litigation.
Gonzalez-Garcia, who is currently awaiting her asylum hearing in Framingham, Massachusetts, is thousands of miles away from her daughter, who is being held in a Southwest Key child detention center in Harlingen, Texas. She has been separated from her daughter for six weeks and has spoken to her a handful of times by phone.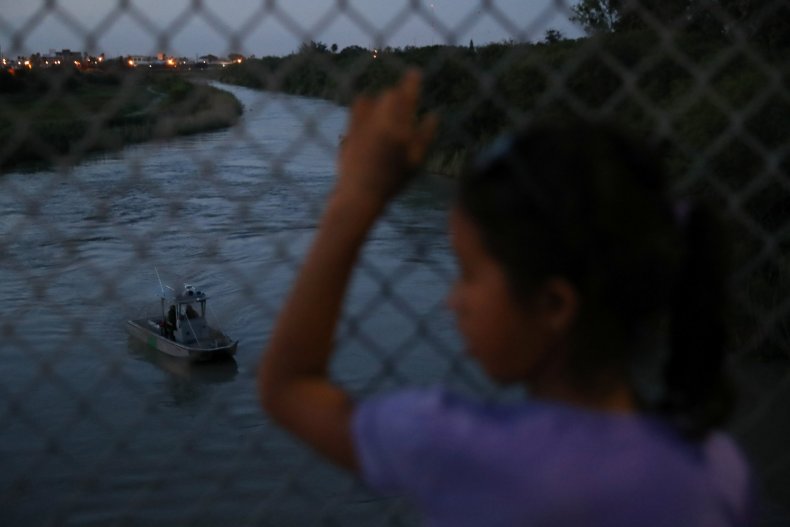 The lawsuit states that when she was finally able to speak with her daughter, Gonzalez-Garcia learned that during her detention "[her daughter] had been physically injured by another detained child, leaving her bruised and in pain, had contracted an infection that was reported to be conjunctivitis, had suffered a high fever and was extremely fearful."
A federal judge on Tuesday gave the Trump administration 30 days to reunify the more than 2,300 children who were taken from their parents and ruled that U.S. immigration agents can no longer separate families. It is still unclear how they will be reunited, and Gonzalez-Garcia's daughter is one of them.
Church said that she has seen no change in the way children are reunited with their parents since Trump signed an executive order June 20 that halted his administration's separation of immigrant families.
"They're dragging their feet with bureaucracy," Church said. "It's unfathomable that they kidnapped someone's daughter and then tell her, with no allegations of abuse or neglect to suggest she's an unfit parent, that she has to jump through bureaucratic hoops to gain her own daughter back."
Gonzalez-Garcia is currently going through a background screening to become her own daughter's "sponsor," which the lawsuit notes "could take weeks, if not months."