Family of Teenager Killed by Border Patrol Agent Can Sue Despite Cross-Border Shooting, Court Rules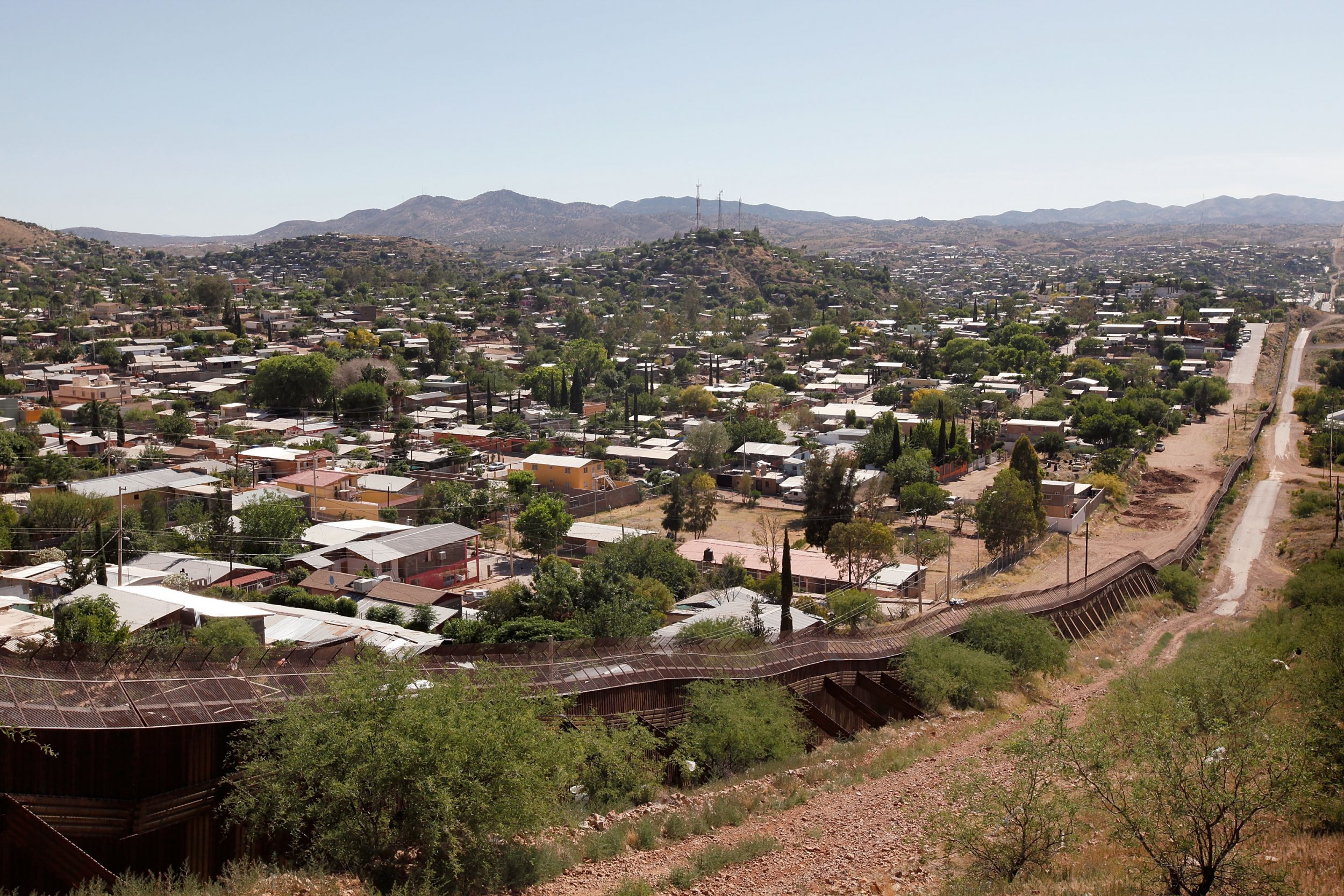 The Border Patrol agent who fatally shot a Mexican teenager through a border fence will have to face the family of 16-year-old José Antonio Elena Rodríguez in court, a federal appeals court has ruled in a landmark decision.
Border Patrol agent Lonnie Swartz was acquitted of second-degree murder in April over the shooting that killed Rodríguez.
Swartz has long insisted that he fired his weapon in self-defense and was targeting drug smugglers who had been throwing rocks across the border when he fired ten shots in Rodríguez's direction in October 2012. The border patrol agent's legal team had asserted that the teenager may have also thrown rocks across the border, but lawyers representing Rodríguez's family have rejected the claim.
They have alleged that the 16-year-old had simply been walking home and was just blocks away from his house in Nogales, Mexico, when he was struck down by the hail of gunfire, with two bullets striking him in the head and eight more hitting him in the back.
While Swartz is set to face a retrial in October on lesser charges of voluntary and involuntary manslaughter, the family of the slain teenager has also sought to bring a separate civil lawsuit against the U.S. border agent and the U.S. government.
Swartz's legal team had argued that the border patrol agent should be immune from a civil lawsuit, since Rodríguez died in Mexico.
On Tuesday, the Ninth U.S. Circuit Court of Appeals rejected Swartz's claim, however, allowing a lawsuit filed on behalf of the slain teenager's mother, Araceli Rodríguez, to move forward in a 2-1 majority decision published online by the American Civil Liberties Union, which is helping to represent the case.
"The panel affirmed the district court's order denying qualified immunity to a United States Border Patrol agent who, while standing on American soil, shot and killed J.A., a teenage Mexican citizen who was walking down a street in Mexico," the ruling said.
"It is inconceivable that any reasonable officer could have thought that he or she could kill [Jose Antonio Elena Rodriguez] for no reason," the Ninth Circuit wrote. "Thus, Swartz lacks qualified immunity."
The panel maintained that Rodríguez "had a Fourth Amendment right" to be "free from the unreasonable use of deadly force by an American agent acting on American soil, even though the agent's bullets hit him in Mexico."
The panel added that Rodríguez "was not suspected of any crime, was not fleeing or resisting arrest and did not pose a threat to anyone," rendering the use of force "unreasonable under the Fourth Amendment."
The ruling is the first appellate decision ever to hold that a border patrol officer can be held liable for shooting someone on foreign soil, law firm Morrison & Foerster, which is co-counsel on the case with the ACLU, said.
Morrison & Foerster lawyer Arturo González told Newsweek he was "pleased that [Rodríguez's mother] will finally get her day in court."
"All she wants is justice for her son. That's what this case always been about," he said.
González said that even if Rodríguez had thrown a rock across the border, "shooting him ten times, including eight times in the back, for allegedly throwing rocks across the border is excessive."
He said Americans need to ask themselves "how they would feel if this was their son in the exact same circumstances."
"I think that will help them understand how our client feels," he said.
"Imagine a 16-year-old kid, with blonde hair, whose parents are from Europe, he's a soccer player and the star of his high school soccer team and he throws rocks at a police officer 300 yards away," he continued. "Now, imagine they shoot him twice in the head and eight times in the back. Is there any sane person in America who could say that's proper conduct?"
Gonzalez said Border Patrol officers need to be shown that there are "consequences when you shoot these machine guns across the border, these bullets are going to fall somewhere and it only takes one to take a life."
He said the federal appeals court's ruling would allow a jury to decide whether Swartz should face consequences for Rodríguez's death.
Regardless of the outcome, however, he said the ruling might at least make Border Patrol officers "think twice about firing their weapons because they are exposed to not only criminal liability, but also civil liability."
Deputy director of the ACLU's Immigrants' Rights Project, Lee Gelernt, who argued the federal appeals court case, said in a statement that "the court made clear that the Constitution does not stop at the border and that agents should not have constitutional immunity to fatally shoot Mexican teenagers on the other side of the border fence."
Gelernt added that the ruling "could not have come at a more important time, when this administration is seeking to further militarize the border."
This article has been updated with comments from Morrison & Foerster lawyer Arturo González.