Border Patrol Agent Stops Car With Baby Sitting Next to 275 Pounds of Marijuana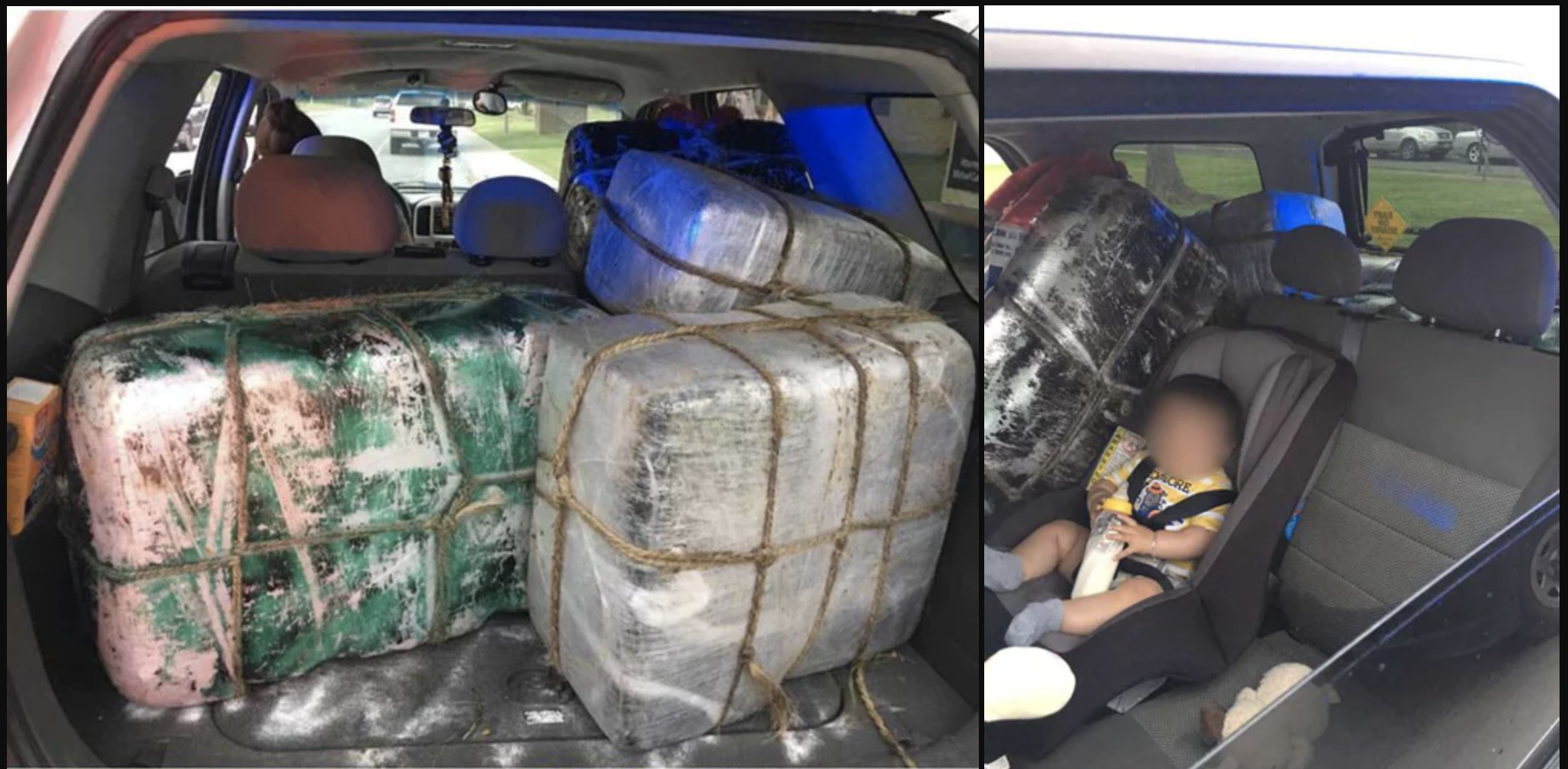 Border Patrol officials in Brownsville, Texas, found something you might not expect to discover in a car carrying 275 pounds of marijuana — an infant boy sitting next to huge bricks of the drug.
Authorities had been tipped off about the vehicle after a witness saw the Ford SUV being loaded with suspicious packages at the River Bend Golf Course on the morning of April 12, according to a report by the Dallas Morning News.
In a federal complaint, an agent from the Drug Enforcement Administration noted that this golf course had a reputation for being a "smuggling corridor" for illegal drugs coming across the U.S.-Mexico border.
Shortly after receiving the tip, a Border Patrol agent spotted the SUV and pulled it over. It was then that the agent found a baby in the back seat next to multiple bundles of marijuana. The car also featured a "Baby on Board" rear window hangar.
There were five large packages containing a total of 275.35 pounds of a substance that tested positive for marijuana. Photos released by authorities show large packages wrapped in rope inside the car and a baby tucked into a car seat holding a bottle.
Two women were taken into custody at the scene, 22-year-old Ashley Renee Resendiz and 47-year-old Carla Michelle Resendiz. The driver of the vehicle was identified as Ashley Resendiz. Police did not indicate whether the two are related.
Both women were charged with marijuana possession with intent to distribute and conspiracy to possess marijuana with the intent to distribute. Cellphone records from Carla Resendiz's phone showed several text messages with details about picking up the drugs, according to authorities.
Carla Resendiz was subsequently released on $75,000 bond. Ashley Resendiz waived her right to a detention hearing and now must stay in custody until her trial. The infant boy was placed in the care of a relative, according to the Dallas Morning News.
U.S. Customs and Border Protection did not immediately respond to Newsweek's request for comment on the arrest.
According to statistics from the border agency, marijuana is the most common drug seized along the southern border. In 2019, to date, there have been over 148,000 pounds of marijuana seized by the agency. The Office of Field Operations Drug Seizures has seized over 121,000 pounds of marijuana.