Border Patrol Chief Admits Even They Don't Want Migrant Children in Their Facilities
Border Patrol Chief Carla Provost told lawmakers on Wednesday that she does not want migrant children and families to be held in the agency's facilities along the U.S.-Mexico border.
Provost was on Capitol Hill to testify before a House Appropriations subcommittee regarding oversight of Customs and Border Protection. The agency has been under fire in recent weeks amid reports of squalid and inhumane conditions in several migrant detention centers. Main concerns include overcrowding, children going without hot meals for days, lack of hygiene products and migrants begging not to have to return to their holding cells.
Provost, who has been leading CBP since August 2018, admitted to the committee that she doesn't want migrant children to be held in border patrol facilities. She argued that the centers are meant to hold those migrants for a long period of time.
"I just want to be really clear here. I don't want children in my facilities," Provost said. "I don't want families in my facilities. They're not meant to house that population."
Provost went on to say that she wants to get children into the care of the Department of Health and Human Services as quickly as possible. It was recently reported that more than 150 migrant children were being held in various border patrol facilities past the 72-hour court-mandated limit.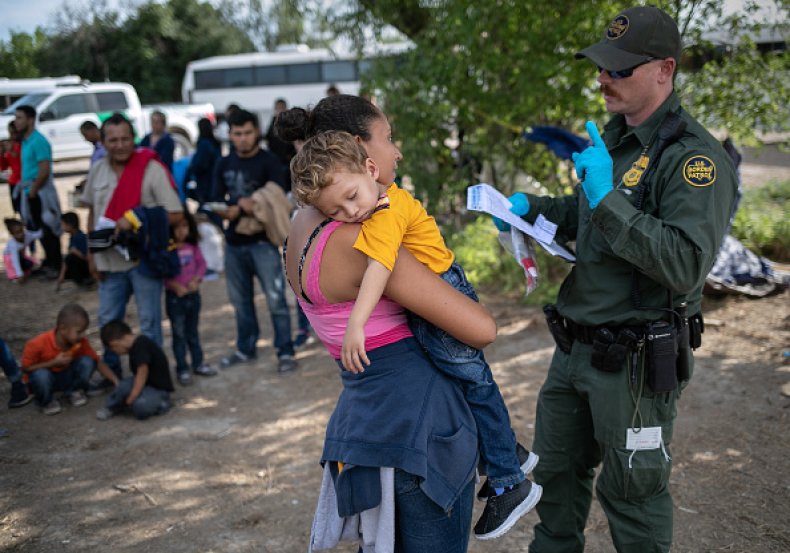 More than a dozen members of Congress condemned migrant detention centers while touring facilities earlier this month, claiming that conditions were inadequate and that Border Patrol officials displayed "inhumane behavior."
Democratic Representative Alexandria Ocasio-Cortez has emerged as one of the most outspoken critics of the agency, calling detention centers "concentration camps." Ocasio-Cortez alleged migrant women were being forced to drink water out of toilets and that CBP agents were laughing at members of Congress during their visit.
Grim and unsanitary conditions at migrant detention centers have been reported over the past few weeks. One doctor who visited detention camp in Clint, Texas, told ABC News that the conditions for migrants were comparable to "torture facilities." Children were forced to sleep on concrete floors with the lights on and had no access to hygiene products. The Trump administration even argued in court that migrants did not need toothbrushes or soap in order to be held in "safe and sanitary" conditions.
A federal watchdog report called for immediate action following observations about the conditions at the El Paso Del Norte immigration processing center in Texas. The strongly-worded report said the prolonged detention of migrants without proper food, hygiene or laundry facilities requires "immediate attention and action."
As these reports came out, it was also revealed that thousands of current and former Border Patrol agents were members of a secret Facebook group filled with racist and vulgar content. One post was an illustration depicting Rep. Ocasio-Cortez engaged in oral sex with a migrant.
Even Provost, the chief of Border Patrol, was a member of the group until recently. She told Congress that the first time she saw the "highly offensive and absolutely unacceptable posts" was in the ProPublica report earlier this month. Provost said she immediately condemned the post and self-reported herself to the Office of Professional Responsibility when she realized she was a member of the group.
Despite the Facebook group, Provost told lawmakers that there is not a "dangerous subculture" within the agency. She attributed the group to a few "bad apples" within the organization.
"This is not indicative of the Border Patrol that I know," Provost said.