Border Patrol Fatal Encounters Database Reveals Pattern of Violence Across U.S.
The U.S. government has reportedly been forced to pay out more than $60 million in settlements between 2005 and 2017 over deaths, injuries and wrongful detentions involving Border Patrol agents, a new analysis shows.
The analysis, published by The Guardian newspaper, highlights a pattern of violence at the hands of U.S. Customs and Border Protection (CBP) agents along the country's border with Mexico, with CBP seeing 97 "fatal encounters" since 2003.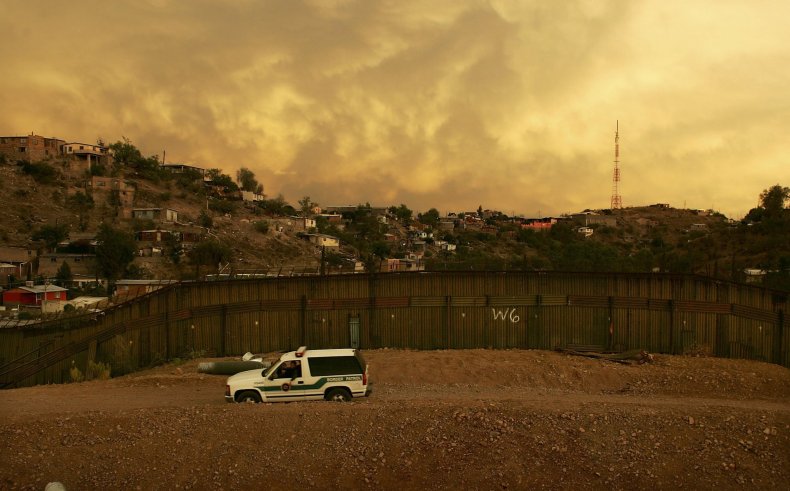 Since then, the government has settled at least 20 wrongful death claims from families of people killed as a result of the actions of Border Patrol agents.
Of the $60 million paid out, as much as $47 million came from settlements related to allegations of reckless driving by border patrol agents, with at least six of those incidents resulting in death. Another 18 resulted in serious injuries.
In collaboration with the CJ Project, The Guardian has published a database of fatal encounters involving CBP agents since 2003.
The largest listed settlement the government has had to pay was $2.4 million over the death of Luis Nunez III in August 2006, who died in a motorcycle accident due to border agents creating dangerous conditions by forming a blockade on a roadway without properly alerting drivers, according to a filing published online that was submitted by Nunez's family's attorney, Theresa K. Bowen in March 2009.
"The officers...knew or should have known in the exercise or reasonable care that their acts and omissions...would result in harm to the public in general and did in fact cause severe injuries to several motorcycle riders and pedestrians and fatal injuries to the Decedent," the filing states.
As a result, plaintiffs had argued that Nunez's spouse, Lori Nunez, was "deprived of a kind and loving spouse and of his care, comfort, society, protection, love, companionship, affection, solace, moral support, marital consortium, physical assistance in the operation of maintenance of the home and financial support that the Decedent would have contributed" to his spouse and child."
While most of the government's settlements have been related to reckless driving, the majority of fatal encounters involving CBP agents were caused by bullet wounds, including shots in the back.
A Border Patrol agent was recently found not guilty of second-degree murder in one such case. Lonnie Swartz was acquitted of murder last week in the October 2012 shooting death of 16-year-old José Antonio Elena Rodríguez.
Read more: U.S. Border Patrol Agent Who Shot And Killed Mexican Teenager Through Fence Found Not Guilty Of Murder
Swartz had fired his weapon through a fence separating U.S. and Mexican soil, targeting drug smugglers who had been throwing rocks across the border, when 10 of his bullets struck Rodríguez, hitting him twice in the head and eight times in the back.
The teenager had been just minutes from home in Nogales, Mexico when he was struck down by the hail of gunfire. He died in the same spot where he was shot.
Watchdog groups said the federal court jury's decision to acquit Swartz of second-degree murder represented the difficulties in pursuing justice in incidents involving Border Patrol officers.
"Today's verdict demonstrates the persistent obstacles to accountability in Border Patrol that remain, particularly when it comes to use of force," the Kino Border Initiative (KBI) said in a statement.
The initiative also pointed to other victims who, it said, "have been unjustly killed by Customs and Border Protection agents while on Mexican soil, including José Alfredo Yanez Reyes, who was shot and killed by a U.S. Border Patrol officer on June 21, 2011, after attempting to cross into the U.S. from Tijuana.
A CBP spokesperson previously told Newsweek that it "respects the judicial process" and is "committed to maintaining the public trust through preserving the integrity, accountability and transparency of our workforce and agency."
"Every employee is held to these standards and is responsible for their actions regardless of rank, position or length of service," the spokesperson added.