Border Patrol Knew of Controversial Agent Facebook Group 'I'm 10-15' Back in February 2018
Just days after a report uncovered a private Facebook group page on which federal border agents and former employees allegedly posted racist, threatening and misogynist remarks about migrants and politicians, officials revealed they knew of the group for nearly a year-and-a-half.
A report by ABC News states that an internal memo with U.S. Customs and Border Protection (CBP) shows they were aware of the social media page as early as February 2018.
The Facebook group, called "I'm 10-15," has been around on the social media platform for at least three years, according to an investigation and report on Monday by Pro Publica.
CBP internal affairs director Matthew Klein said Homeland Security, which oversees border security, had already launched an investigation into the matter.
"U.S. Customs and Border Protection was made aware of disturbing social media activity hosted on a private Facebook group that may include a number of CBP employees," Klein said.
Border Patrol Chief Carla Provost said in a statement that content posted within the Facebook group was "completely inappropriate and contrary to the honor and integrity I see — and expect — from our agents day in and day out. Any employee found to have violated our standards of conduct will be held accountable."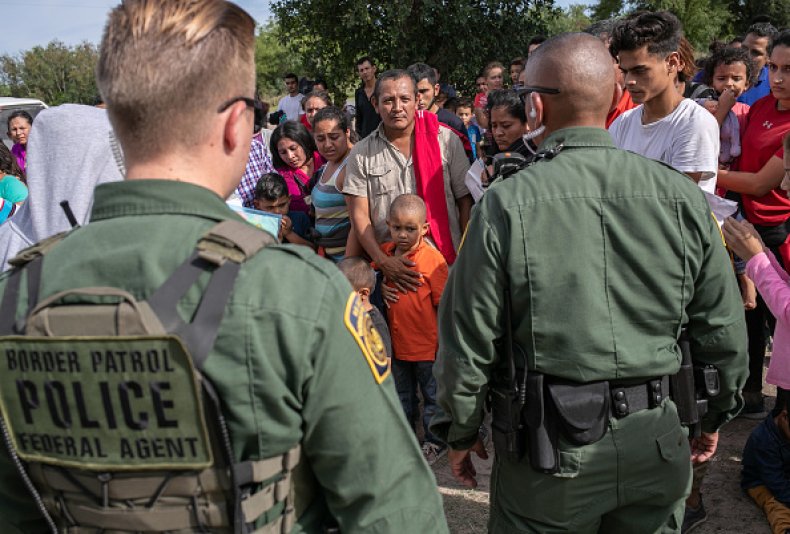 CBP released the 2018 memo Friday, suggesting officials then acknowledged its employees violated codes of conduct.
Klein wrote in the memo that the agency "was made aware of a private Facebook group page that only a specific group of CBP employees could access, on which inappropriate and offensive posts were made."
"The bottom line is the Agency may bring discipline against an employee who posts offensive messages on a social media page where there is nexus to the Agency workplace," Klein wrote.
Democrats have openly criticized border patrol for both the detention centers where they hold migrants and the treatment of detainees by the federal agents and contractors.
"Too much of CBP has been an out of control agency for too long and it must be reined in immediately," Senate Democratic Leader Chuck Schumer said this week.
Rep. Alexandria Ocasio-Cortez, a freshman Democrat from New York City, visited the southern border this week and said CBP was a "violent culture."
"This just broke: a secret Facebook group of 9,500 CBP officers discussed making a GoFundMe for officers to harm myself & Rep. Escobar during our visit to CBP facilities & mocked migrant deaths," Ocasio-Cortez tweeted. "This isn't about "a few bad eggs." This is a violent culture."