Brandon Judd, president of the National Border Patrol Council, said the situation at the southern border is "worse than we've ever seen" as Vice President Kamala Harris visits Guatemala and Mexico to address the problem.
Speaking to Fox Business on Tuesday morning, Judd criticized the Biden administration for its handling of the surge of migrants into the United States.
"It's getting worse than we've ever seen it before. We're continuing to deal with more people than we've ever dealt with in the history of the Border Patrol, and this administration is doing nothing to fix it," Judd told Fox host Maria Bartiromo.
He added, "With Vice President Harris going to Guatemala, to Mexico, that's not going to do anything. We've got to fix the problem here in the United States. We're dealing with people from 151 different countries. We're not just dealing with people from Mexico and Guatemala. Those countries aren't going to be able to fix this problem. We've got to fix it ourselves, not rely on other countries."
Record numbers of people, primarily from Central America, have come to the U.S. border with Mexico in recent months. In April, immigration officials stopped almost 179,000 people trying to cross the border—the largest figure in more than two decades, according to data released by U.S. Customs and Border Protection.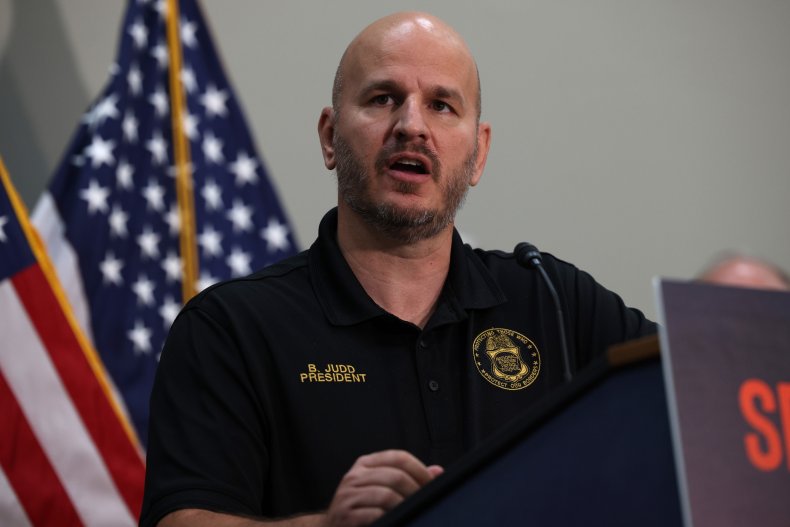 Harris, who was tapped by President Joe Biden to lead the effort to curb migration, delivered a clear message to those hoping to cross the border during her visit to Guatemala on Monday.
"I want to be clear to folks in this region who are thinking about making that dangerous trek to the United States-Mexico border: Do not come. Do not come," the vice president said.
Harris also announced the formation of a task force to address corruption and human smuggling in Guatemala. She said the administration was providing $40 million to help boost educational and economic opportunities for women, as well as 500,000 coronavirus vaccines.
The vice president will next travel to Mexico for a bilateral meeting with Mexican President Andrés Manuel López Obrador.
Asked if she had any plans to visit the southern border herself, Harris told reporters Monday that doing so would be a "grand gesture," as opposed to meeting with leaders to take "tangible" steps to address the migrant situation.
Newsweek reached out to the White House for comment on Judd's remarks but didn't receive a response before publication.