Border Patrol Agents Find Woman and Three Children Dead Near U.S.-Mexico Border
Texas Border Patrol agents made a shocking discovery on Sunday night, locating the bodies of a young woman and three children near Hidalgo County. The news was first reported by local law enforcement.
In a Twitter statement on Sunday evening, Hidalgo County Sheriff Eddie Guerra said deputies were on scene by the Rio Grande River southeast of the Anzalduas Park in Las Paloma Wildlife Management area where, he said, border patrol agents had "located four deceased bodies."
The bodies, Guerra said, appeared to be "two infants, a toddler and a [20-year-old] female."
The Hidalgo County sheriff said deputies were waiting on FBI agents to arrive and lead the investigation.
In a Twitter statement posted on Monday evening, the FBI's San Antonio office confirmed it had launched an investigation after border agents discovered the four bodies.
"Three of the deceased are approx. 3 years or younger," the office said. The fourth, it confirmed, was an adult female.
The FBI said it would continue to coordinate with its law enforcement partners, as well as the Rio Grande Valley sector of the Border Patrol.
It is still unclear how the woman and young children died—or whether they died trying to cross the U.S.-Mexico border.
Newsweek has contacted the U.S. Customs and Border Protection agency, as well as the FBI and Hidalgo County Sheriff's department for more information.
CBP said it would get back with more information "as soon as possible," but as of Tuesday morning, the agency had yet to provide any information to Newsweek.
The agency did put out a release on Monday, however, notifying the public that Border Patrol agents assigned to the Del Rio Sector had recovered three bodies near Carrizo Springs and Eagle Pass in two days in cases separate to the four found on Sunday night.
The press release did not make any mention of the four people, including three children, found on Sunday, but said that in one case, on June 19, agents from the Carrizo Springs Station had located a deceased man after being dispatched to a local ranch following an anonymous call regarding a "lost undocumented immigrant."
On June 20, CBP said, agents at the same station found a second deceased male after receiving a second anonymous call suggesting that a suspected undocumented immigrant was at a local ranch near Carrizo Springs.
In the third case, also on June 20, Eagle Pass Border Patrol marine agents, conducting riverine operations, discovered the remains of a decomposed body on the Rio Grande riverbank near Normandy, CBP said. The remains were recovered by the Eagle Pass Fire Department and turned over to the custody of Maverick County authorities.
While it is not yet clear how the three individuals died, Del Rio Sector Chief Patrol Agent Raul Ortiz said "the extreme temperatures during this time of year can be fatal for anyone attempting to avoid detection by illegally crossing the remote areas of our border."
"I urge people use legal means to enter the United States at designated ports of entry," Ortiz said.
Guerra's statement on the woffman and three children who had been found dead also came ten hours after the sheriff warned of a "dangerous heat advisory," asserting that people in the area should "avoid outdoor activities," with temperatures expected to soar to between 104 and 115 degrees Fahrenheit.
With many questions yet to be answered around the deaths, immigration advocacy groups hit out at the Trump administration over the incident, with the Refugee and Immigrant Center for Education and Legal Services (RAICES) blaming President Donald Trump's policies for the incident.
"[Three] more dead children. Trump's tried so hard to stop people from getting to the border. This is the result," RAICES said in a Twitter statement, sharing Guerra's post.
"How many more will die before we stop criminalizing newcomers and instead treat them with humanity," the immigration advocacy group said. "No one fleeing for their lives should have to put their life in danger."
Since September, U.S. immigration authorities have seen at least six children die after being apprehended by Border Patrol agents at the border.
In May, 16-year-old Guatemalan migrant Carlos Gregorio Hernandez died after being diagnosed with the flu. A two-and-a-half-year-old Guatemalan boy also died just over a month after being detained by CBP officials while showing signs of illness.
That same month, it was also revealed a 10-year-old girl from El Salvador with a history of congenital heart defects had died the previous September.
In April, Guatemalan 16-year-old Juan De León Gutierrez died in hospital due to complications with a brain hemorrhage while still in federal custody.
Meanwhile, December marked the deaths of two young children, Felipe Gómez Alonzo, eight, and Jakelin Caal Maquin, seven, who died weeks apart in separate incidents having come to the U.S. from Guatemala with family members.
The repeated deaths of migrant children apprehended at the U.S. border has sparked widespread outrage across the country, with immigration advocacy groups and lawmakers demanding improved health screenings for children taken into federal custody.
Democratic Congressman Raul Ruiz repeatedly called for the Trump administration to prioritize health screenings for children, with the lawmaker introducing legislation earlier this month that would ensure funds for CBP are tied to the agency meeting humanitarian standards on medical screenings, as well as shelter, nutrition and water provisions.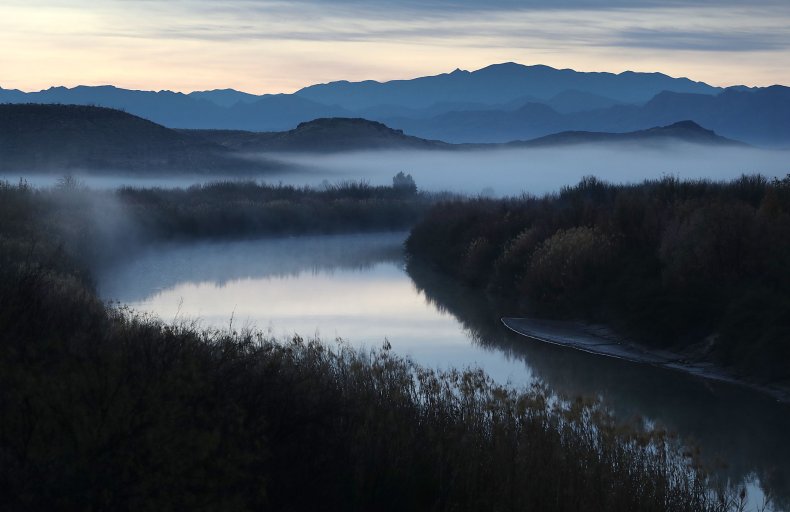 This article has been updated with statements from the FBI and CBP.