Border Wall Was 'Wasting Taxpayer Money' Previous Border Patrol Union Leaders Said In Deleted Website Post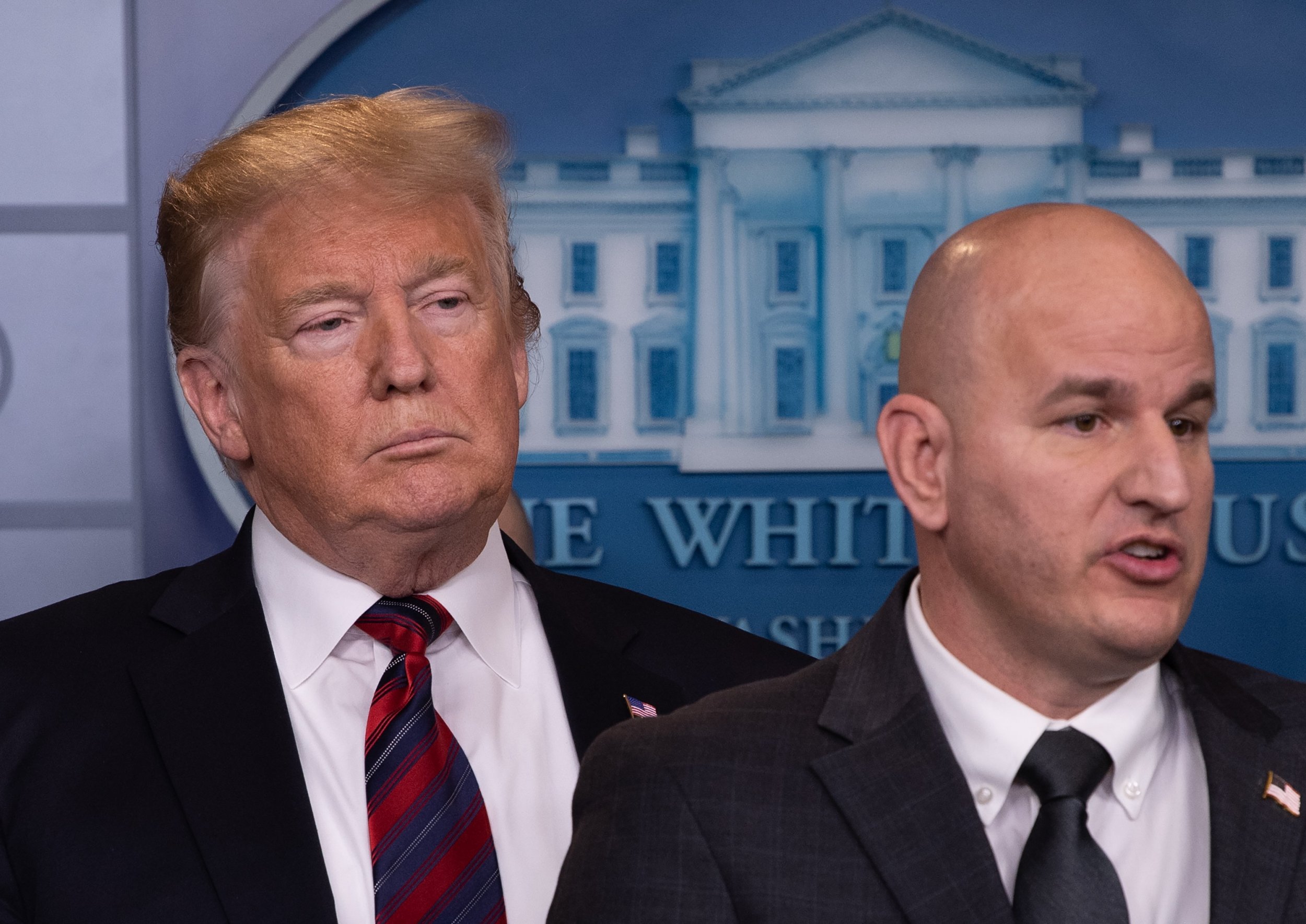 The National Border Patrol Council has been an ardent supporter of President Donald Trump's proposal to build a wall along the southwest border, going so far as to back a government shutdown in a play to get lawmakers to fund the project.
But the council, which represents non-supervisory Border Patrol agents, hasn't always taken such a favorable position on the wall.
In a page recently deleted from its website, the union said it "disagrees with wasting taxpayer money on building fences and walls along the border as a means of curtailing illegal entry into the United States."
The statement, posted in 2012 under the NBPC's media FAQ page, was deleted on or after Jan. 4, according to a VICE Motherboard review of Wayback Machine archives. It describes border barriers as only a "speed bump" that don't solve the problem of people entering the country via legal means and staying past the date they are required to leave, commonly known as visa overstays.
"People who want to come to the United States to obtain employment will continue to go over, under, and around the walls and fences that are constructed," the NBPC said.
That skepticism about the effectiveness of border walls stands in stark contrast to comments current NBPC president Brandon Judd made during a press conference at the White House earlier this month.
"I can personally tell you, from the work I've done on the southwest border, that walls actually work," Judd said as Trump looked on. "You hear a lot talk that there are experts that say that walls don't work. I promise you that if you interview Border Patrol agents, they will tell you that walls work."
Under Judd's leadership, the NBPC has become a key ally in backing Trump's border security agenda. It has taken a firm stand in favor of Trump's gambit on wall funding, even as Border Patrol agents miss paychecks because the agency's parent organization, the Department of Homeland Security, is one of the nine cabinet departments impacted by the shutdown.
Judd told Politico the 2012 web page was deleted because it represented the views of previous union leaders. The NBPC now "vehemently" disagrees with the prior stance on border walls, he said.
While the old NBPC talking points argued against border walls in principle, the union conceded they were "essential" as long as lawmakers failed to address the root of illegal immigration — "employers who knowingly hire illegal aliens."