Border Security? Denmark Building 43-Mile Fence to Keep Wild Pigs From Entering Through Germany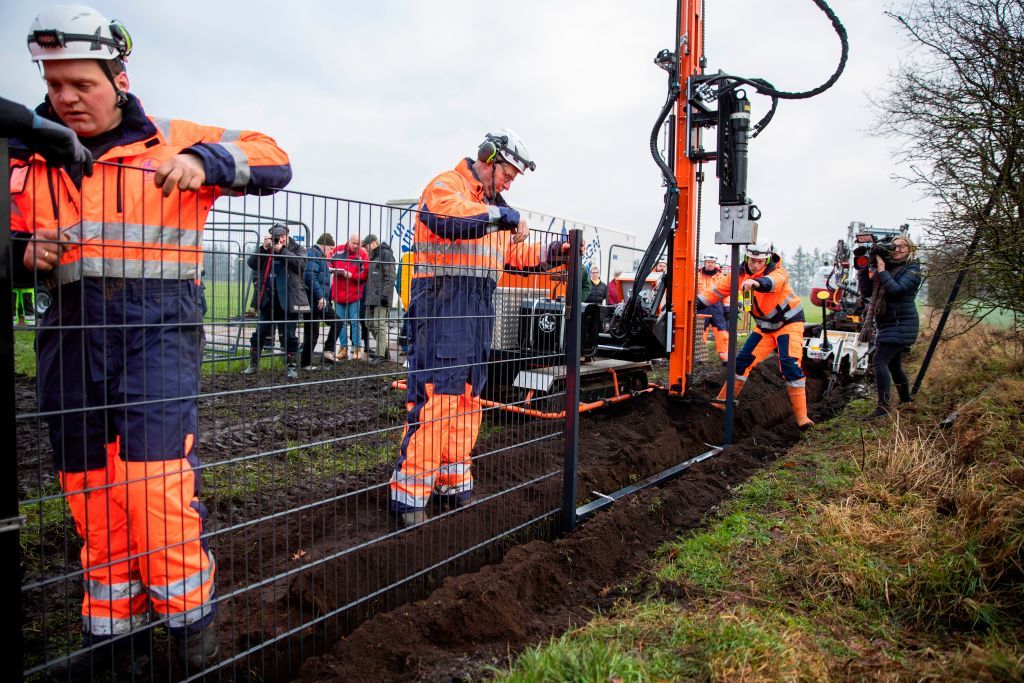 Denmark has begun constructing a controversial fence on its border with Germany in an effort to keep wild pigs from entering the country.
Work on the 43-mile-long barrier began Monday and is projected to cost about $4.6 million, according German broadcaster Deutsche Welle (DW). The fence will be 5 feet tall and extend roughly one and a half feet below the ground. It will run along the entirety of Denmark's land border with Germany and is set for completion by autumn of this year.
The Danish government has moved forward with the project as fears mount over the threat posed by African swine fever, which can be transmitted by wild boars, the BBC reported. Two of the wild pigs were found in Belgium with the disease, heightening concerns and spurring action by government officials. Experts see the disease as a threat to the country's thriving pork industry.
"We have 11 billion good reasons to do everything we can to prevent African swine fever reaching Denmark," said Jakob Ellemann-Jensen, Denmark's minister for environment and food, according to Politico. He pointed out that Denmark's pork industry exports to non-European Union markets are worth about 11 billion krone ($1.3 billion).
"Now we can finally get started on erecting our wild boar fence. The fence and our increased efforts to hunt wild boar will break the chain of infection so there is less risk of African swine fever spreading to Denmark," he added.
LandboSyd, an agricultural association, has warned the disease could threaten the livelihood of some 33,000 people. A major portion of Denmark's pig farms are located near the German border, making the area one of the most at risk places for the infection to spread.
In addition to the border fence, the government has implemented round-the-clock patrols to check for wild boars while also cracking down on the animals living on private and public land. Signs have been set up warning motorists to properly dispose of food waste, and fines have been raised for offenses such as failing to properly clean vehicles transporting animals.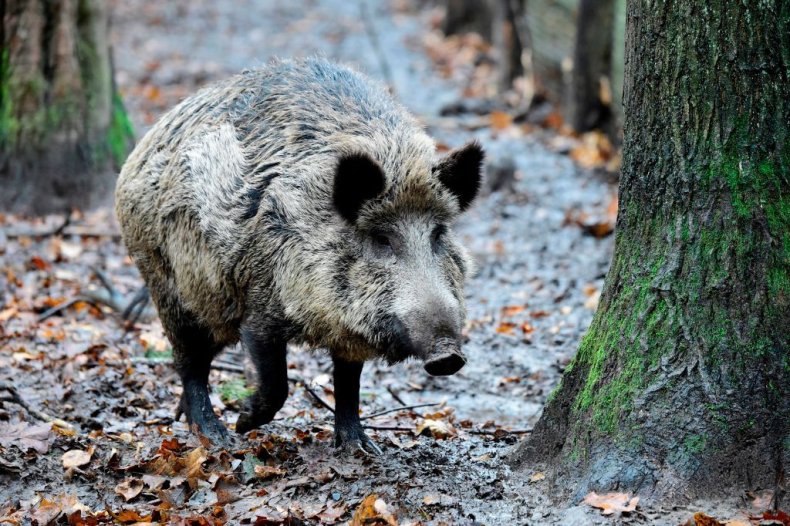 But German politicians have criticized Denmark's fence, arguing it's an ineffective solution to combat swine flu. They have said that the disease is generally spread by humans transporting the animals and that the boars will easily find a way around the barrier.
The Danish branch of the World Wildlife Fund has also warned about the possible negative impact on other animals and nature, DW reported. Wolves, otters and gold jackals living in the region could all be disturbed by the fence project, according to the WWF's Bo Øksnebjerg.
"[Wild boars] can run 35 kilometers [22 miles] per hour. They will find a hole within a few minutes," he said, pointing out that they can easily swim to avoid the barrier as well.