Exclusive 'Border Town' #2 Preview: 'Guaranteed to Bum Out Your Racist Uncle,' Says Writer Eric Esquivel
The first issue of Border Town, from Eric M. Esquivel and Ramon Villalobos, sold out in less than a week. We're thrilled to share the exclusive first look at Border Town #2, which arrives at your local comic book shop Oct. 3. The issue dives deeper into both the personal lives of Frank, Aimi, Julietta and Quinteh, as well as the captivating mythology driving the series.
On the surface, Border Town is "a horror comic about a bunch of American teenagers trying to survive life in a town where the human beings are just as likely to rip their throats out as the monsters who secretly lurk in the shadows," Esquivel told Newsweek.
"But once you strip away away all the surreal 'genre' stuff," he said, "It's a grounded, relatable story about trying to forge your identity in a culture that is obsessed with borders, whether they're geographical, ideological, racial, gendered, whatever."
The second issue advances the spirit of the series, which Esquivel describes as "unsafe" and "unsubtle." The first six pages of issue #2 hold true to that statement. Picking up right where the last left off, the teens try to figure out what to do about the alien monsters roaming around town, also mindful of their own "alien" status. Expect some heartwarming insight into Quinteh's character (namely why he wears the lucha libre mask).
"It's guaranteed to bum out your racist uncle, which I think is a big selling point for our angsty teenage audience," Esquivel says.
Take a look: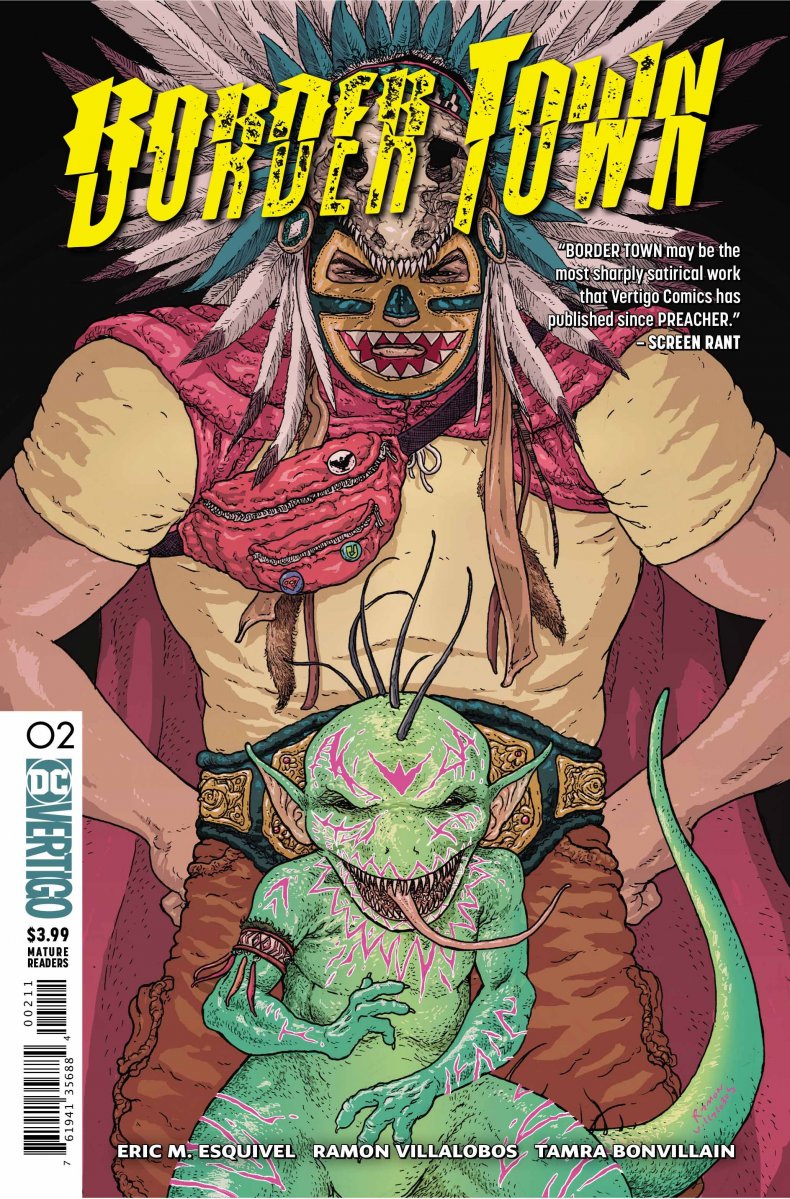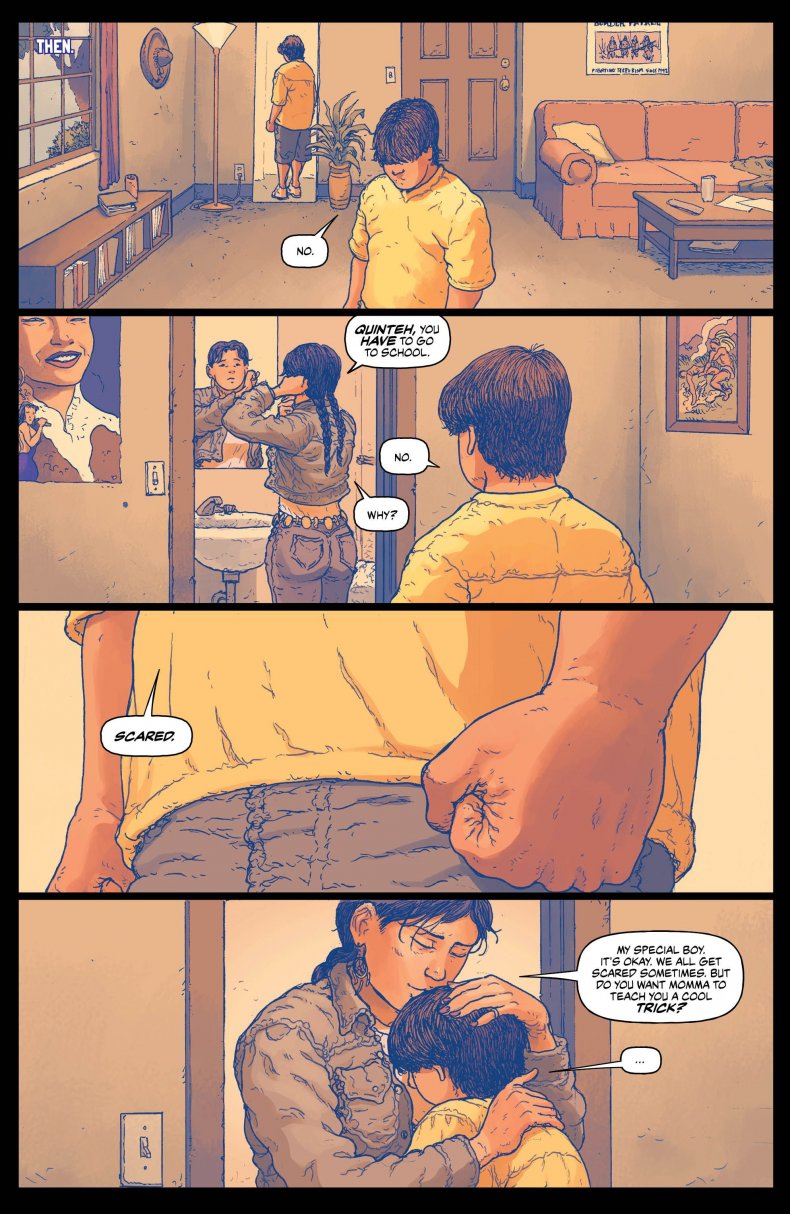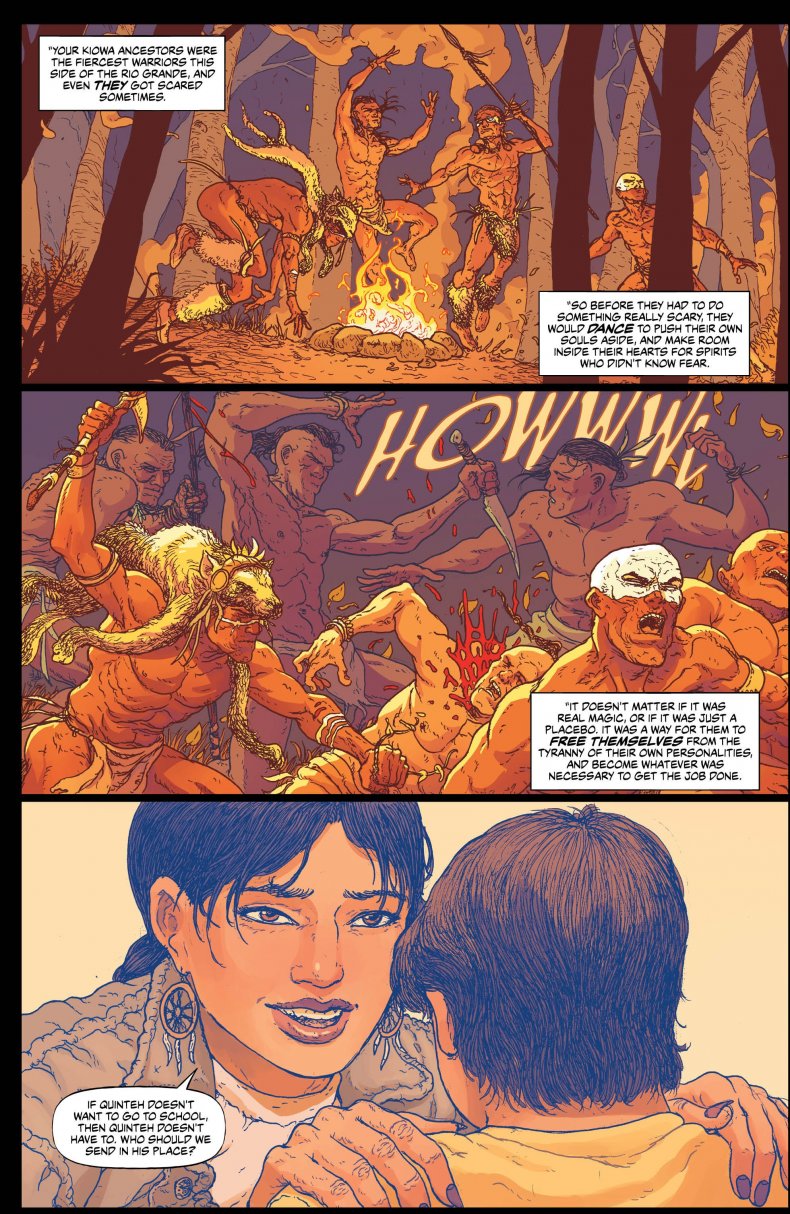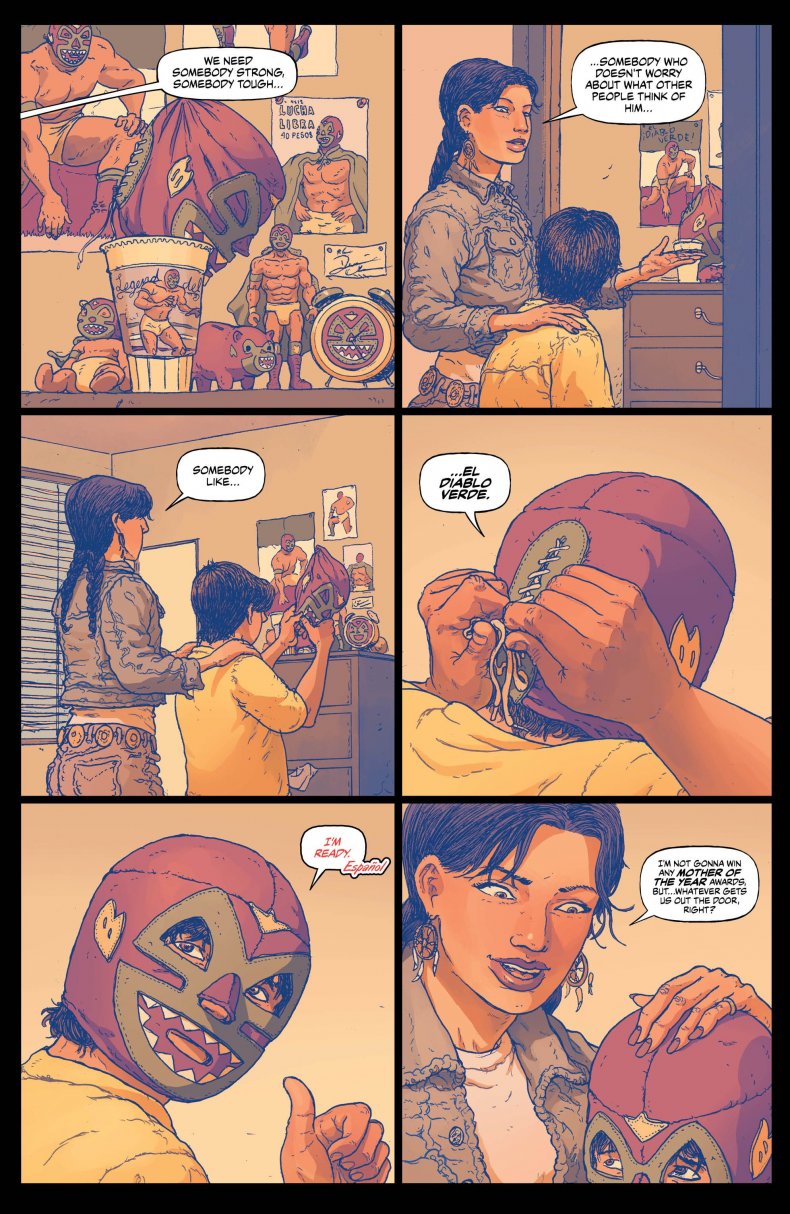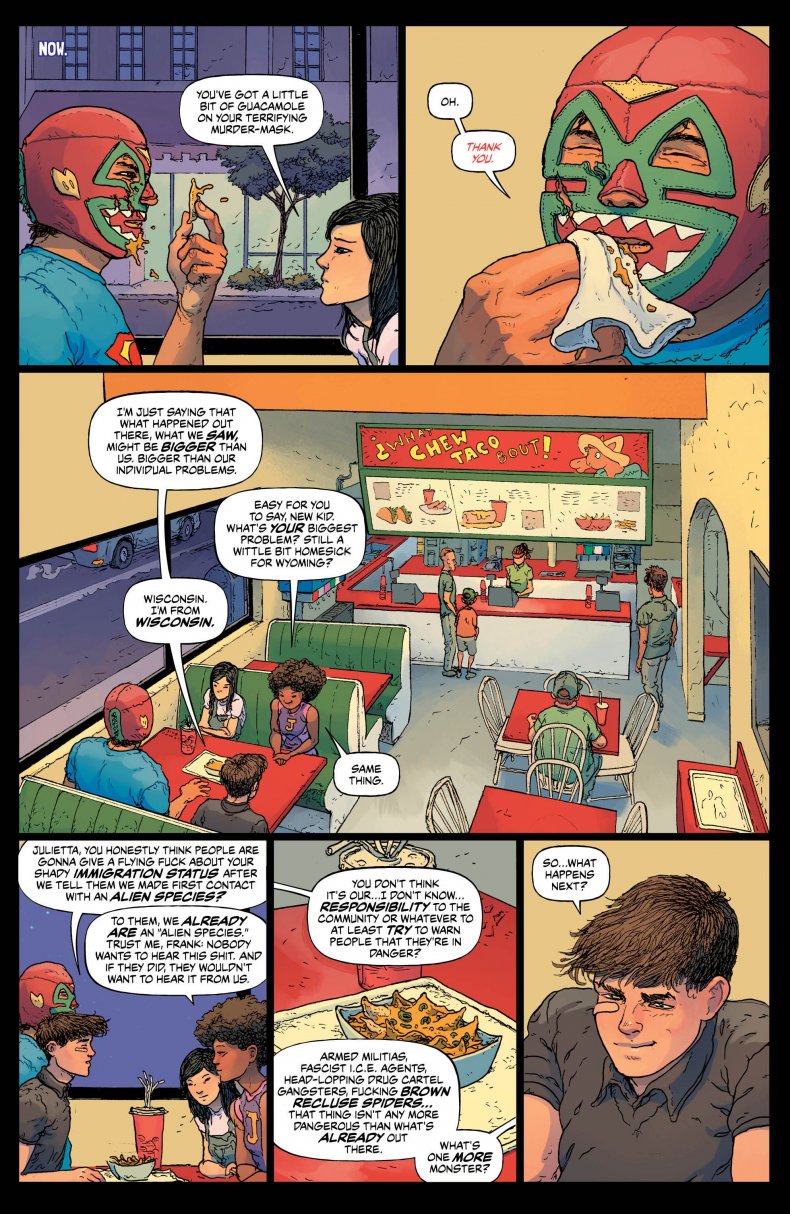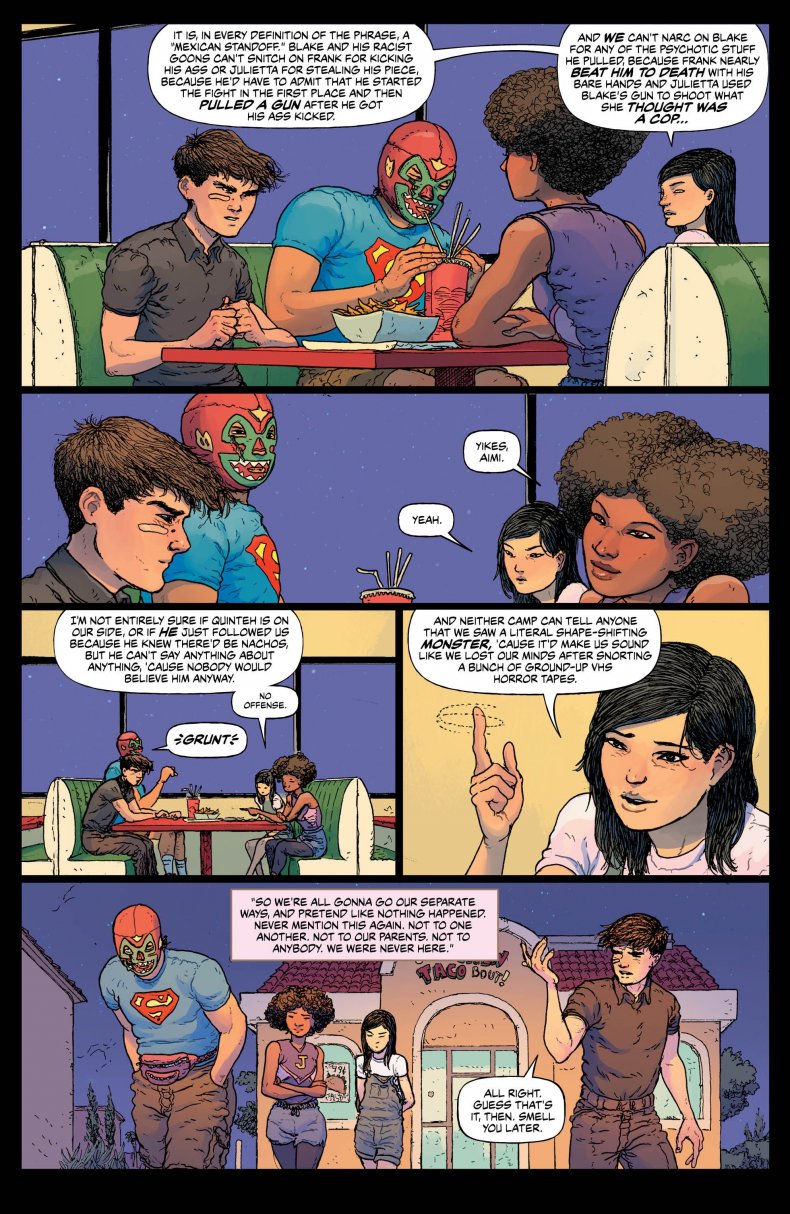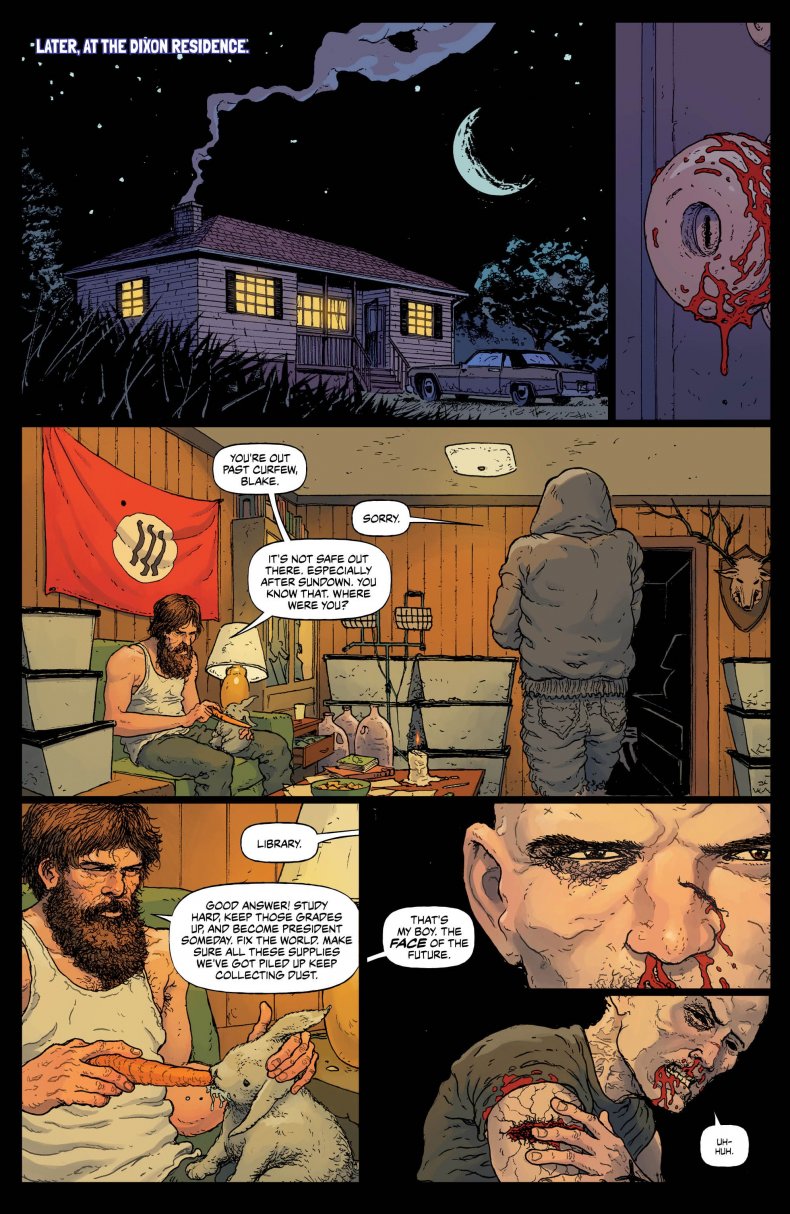 Border Town features colorist Tamra Bonvillain with Deron Bennett on lettering. The first issue released Sept. 5, but sold out in less than a week, so it's heading back to the press for a second Oct. 10 release. Border Town #2 arrives Oct. 3. Check out the solicitation on DC Vertigo's website.