Companies Building Border Wall Want Trump to Defend Them From Backlash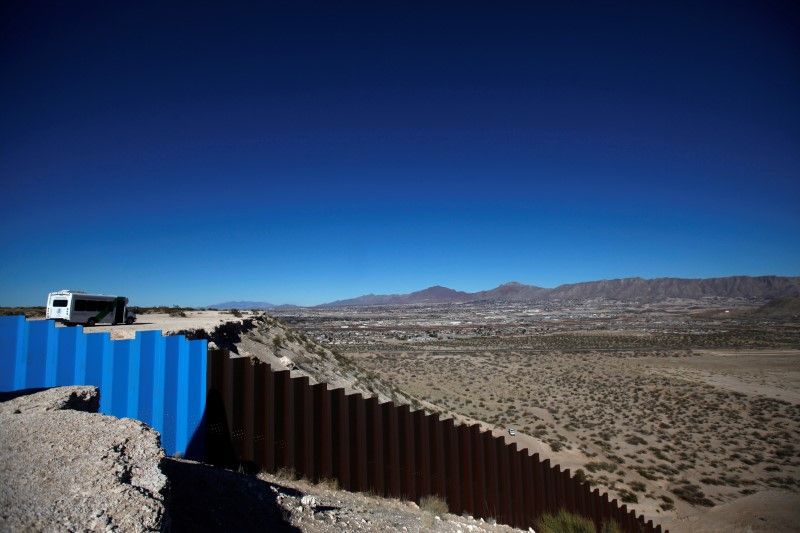 Construction companies that are helping build President Donald Trump's proposed border wall want the Justice Department to protect them if several cities go ahead with their plan to stop doing business with any company involved in the controversial project.
The Associated General Contractors of America is demanding that Attorney General Jeff Sessions sue to prevent municipalities from divesting from construction companies currently building the wall prototypes near the Mexican border, a spokesman for the trade association said on Friday.
"If local and state politicians want to score political points demonstrating their opposition to a specific federal measure, they shouldn't do it off the backs of hard-working craftspeople and their employers," the spokesman, Brian Turmail, told Newsweek. "And we continue to urge federal officials to do the same."
The demand for legal protections stems from a growing number of localities that have proposed or adopted measures to penalize private companies for bidding on federal contracts to design or build Trump's wall. Cities such as Tucson, Arizona, and Berkeley, Oakland and Richmond in California have adopted such resolutions.
Richmond has not penalized any company because "no construction firm working on the border wall has bid on or participated in a city project" since the resolution passed, City Manager Bill Lindsay told Newsweek.
Berkeley, Oakland, Tucson and the Department of Justice could not be immediately reached for comment on Friday.
The trade association, which represents more than 26,000 construction firms nationwide, wants to make sure firms are never penalized.
"It is imperative for the U.S. Department of Justice to commence litigation to enjoin and invalidate such discriminatory measures," its letter to Sessions states. "This kind of discrimination against private companies that help the government accomplish its policy objectives cannot stand, so that the private sector, as a whole, will remain willing to perform the work that the government needs to implement national policies and protect national interests."
Six companies are currently building eight prototypes for the wall outside of San Diego. One company that won a contract, KWR Construction, told Bloomberg in September that it is minority-owned, its workers have Mexican ties, and it respects that.
"If this fence is inevitable, it might as well be built well, and by us," the firm said in a statement. "It should provide jobs to our workers who actually belong to these same border communities and care about the communities and the quality of construction here."