CBP Says It Has Built 75 Miles Of Donald Trump's Border Wall, With 158 More Miles On The Way
The U.S. Customs and Border Protection agency says it has built 75 miles of President Donald Trump's border wall, with 158 more miles currently under construction.
CBP tweeted out video of the wall development on Thursday, renewing its commitment to see at least "450 miles by the end of 2020."
Acting CBP Commissioner Mark Morgan shared the video, writing: "The frontline men and women of @CBP tell me walls work and help them do their job. That matters."
"And while not everyone who crosses the border is bad, this wall is important to protect USBP agents and to stop drugs and criminals from entering your communities," he said.
Of course, according to CBP's own data, the majority of illegal drugs that come into the U.S. appear to come through legal ports of entry.
And while Morgan touted the Trump administration's efforts to stop drugs from being smuggled into the country, the administration has previously come under fire for seeking to slash funding for the very technologies that have proven successful at detecting and preventing drugs, guns and other contraband from making it into the U.S.
Still, the Trump administration appears to be making some headway on its promise to see 450 miles of border wall construct by the end of 2020.
As of September 30, CBP had seen roughly 69 miles built, according to a progress report sent to Newsweek earlier this month.
That means that it has built roughly six miles in just under four weeks. If it were to continue at that rate, then it would not reach its goal of seeing 450 miles constructed by the end of next year.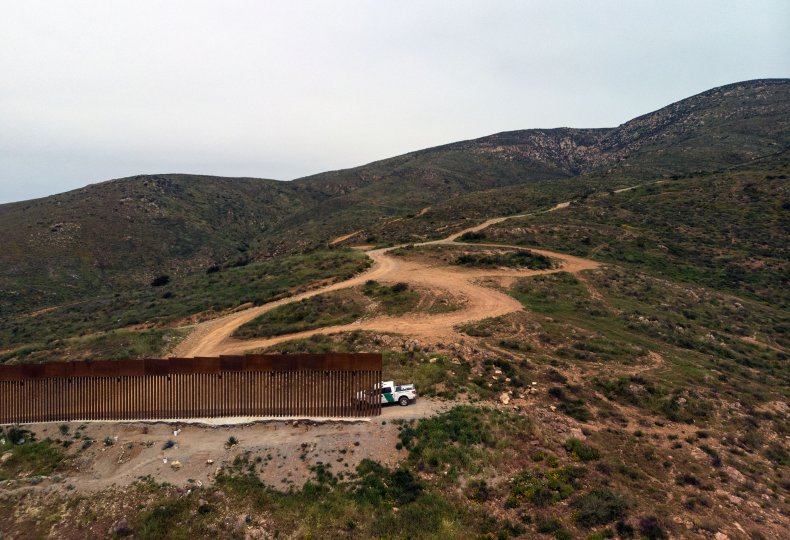 With so many left to go across the U.S.-Mexico border, it is little wonder why Trump faced so much scrutiny this week after suggesting his administration was building its border wall across Colorado.
Speaking at a rally in Pittsburgh, Trump said: "We're building a wall on the border of New Mexico, and we're building a wall in Colorado. We're building a beautiful wall. A big one that really works, that you can't get over, that you can't get under."
Jared Polis, the Democratic governor of Colorado was quick to catch the mistake.
"Well this is awkward," Polis wrote. "Colorado doesn't border Mexico."
"Good thing Colorado now offers free full-day kindergarten so our kids can learn basic geography," he added, taking a jab at the president.