President Donald Trump is scheduled to visit the border of the United States and Mexico Tuesday to examine prototypes of his long-promised wall. In preparation, U.S. Customs and Border Protection (CPB) has been hyping the wall with YouTube videos.
Last week the CPB released a video titled "Walls Work." The video laid out the case for the border wall, an idea Trump began promoting during the 2016 presidential campaign.
"What does it mean and what does it take to secure the border? More people? More technology? Maybe a border wall like the one between the United States and Mexico," a border patrol spokesperson says in the video. "As a Border Patrol agent, I can tell you that walls do work."
The video touted the use of walls already in place along the 2,000-mile border between the U.S. and Mexico, saying that they kept down illegal immigration, human trafficking and drug smuggling. The video also said that the walls were good for the environment. Some conservation non-profits have pushed back on that notion, including Defenders of Wildlife, who said that a border wall will have serious negative ecological impacts.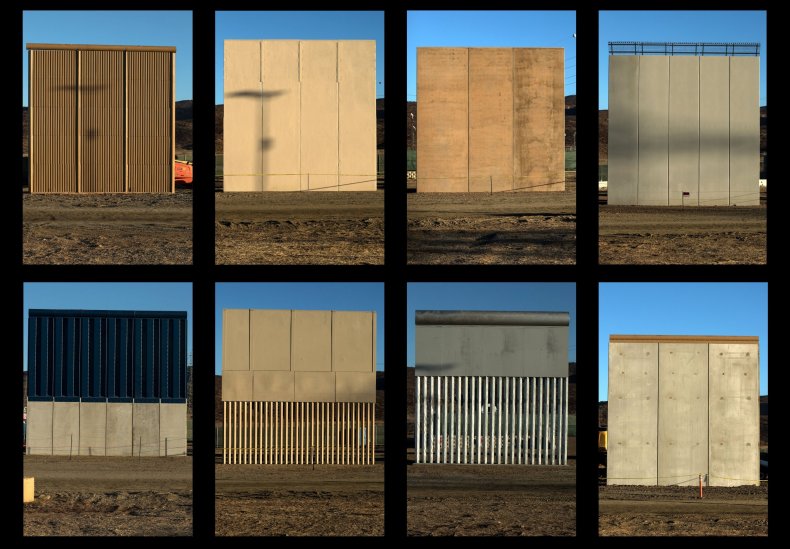 The agency released other videos including 360 footage and drone shots of the border walls prototypes sitting in the San Diego neighborhood of Otay Mesa.
The Department of Homeland Security put out requests for bids for wall prototypes weeks after Trump's inauguration. The agency selected six contractors and eight wall designs. The wall prototypes finished their testing earlier this year.
While Trump has said that Mexico will pay for the wall, that doesn't appear to be the case. Mexican President Enrique Peña Nieto's tentative plans to visit the White House were called off after a heated discussion about the wall allegedly derailed them, according to The Washington Post. Congress also had not yet appropriated money for the wall.
On Tuesday, Trump quoted a Fox News report on Twitter that cited the Center for Immigration Studies, a far-right group, saying that the wall would pay for itself through "curbing the importation of crime, drugs and illegal immigrants who tend to go on the federal dole."